An beautiful Isuzu Trooper SUV, Spotted in China in the Lido area in Beijing. The good Trooper is an an absolute top condition, perfect in every way. It looks like it rolled out of the factory an hour ago! Paint and chrome smooth and shiny, everything original, and no rust or busts in sight.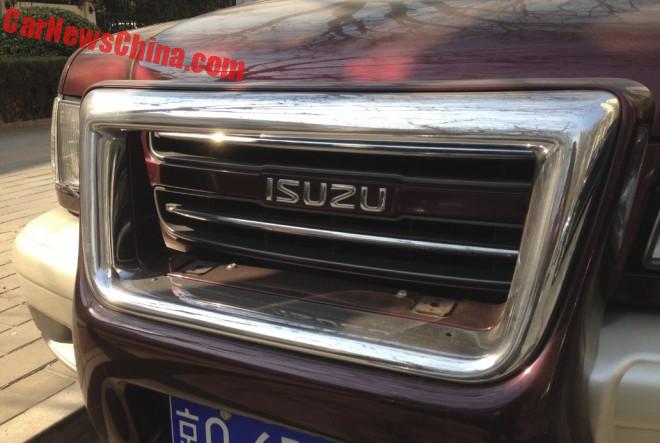 The second generation Isuzu Trooper was made from 1991 until 2002, with quick-succeeding facelifts in 1998 and 2000. This Beijing beauty is a second-facelift example, recognizable by the body-colored bar in the middle of the grille.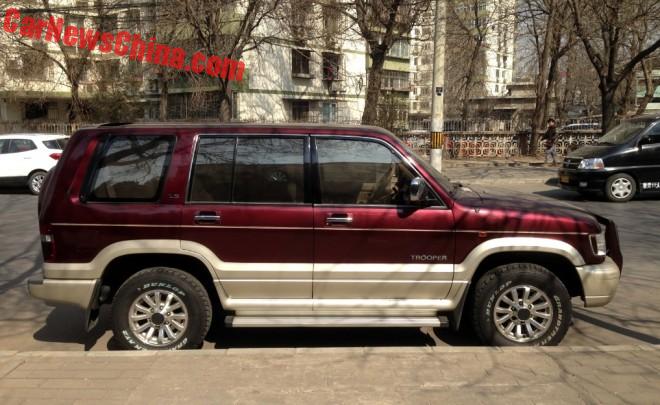 Wheels are original too and were standard on cars with the LS trim level.
The Trooper was available with various petrol and diesel engines, depending on markets and model year. Our Beijing car has a 3.5 liter petrol V6 under the bonnet, the largest engine available in the Trooper, and good for 215 horsepower and 312 newton meter, sending power to all wheels via four-speed automatic. The 3.5 V6 engine also powers the extremely mad Isuzu VehiCross.
Over the years the ultra reliable Trooper has been used, and abused, as the base for a large number of other vehicles, including the Acura SLX, the Chevrolet Trooper, the Holden Jackaroo, the Holden Monterey, the Honda Horizon, the Opel Montery, and the Subaru Bighorn.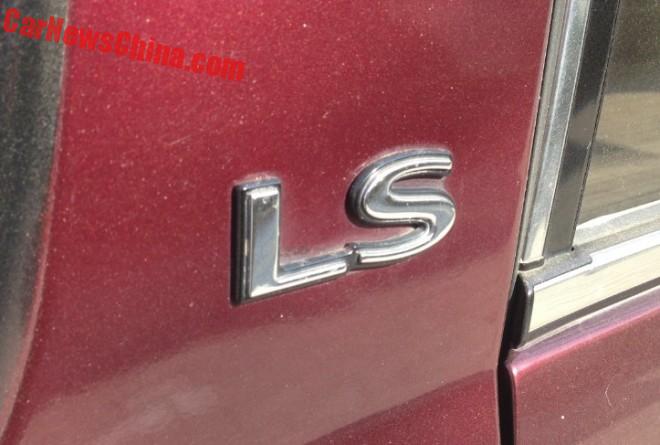 The LS badge on the C-pillar.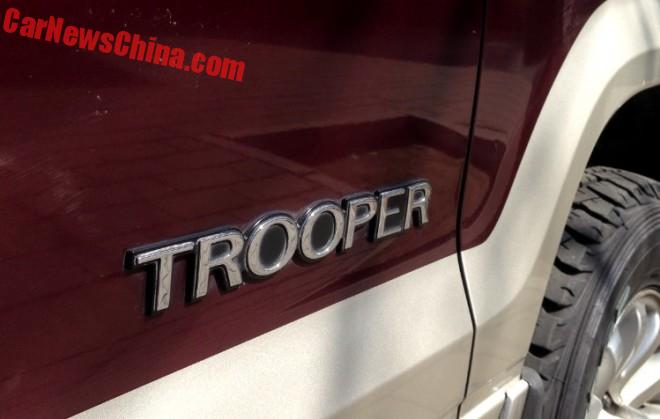 The Trooper badge, with black fillings, on the front door.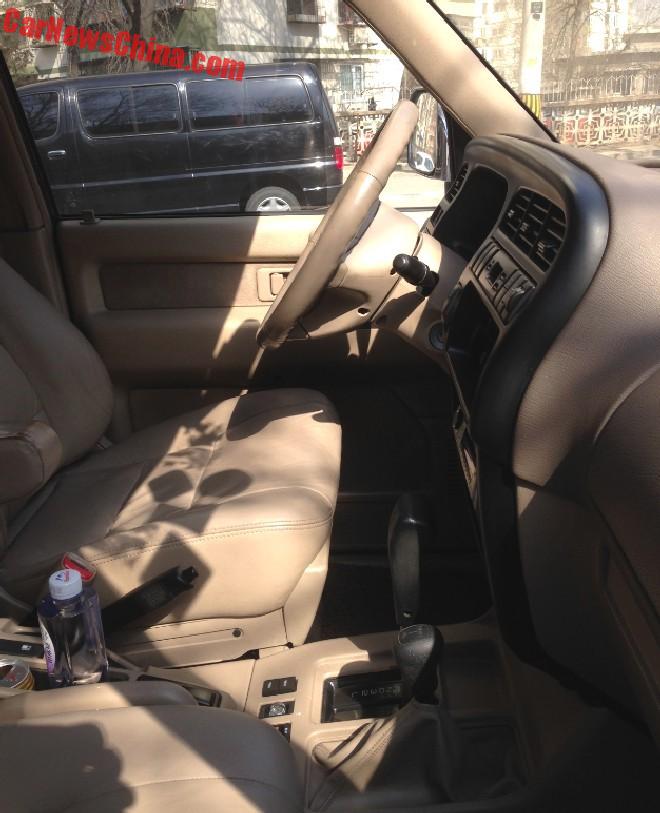 The interior was in super shape as well. The owner of this Trooper must love it. Lever for the automatic 'box is a giant, accompanied by a much smaller one for the 4WD system. Beige leather seems in a fine condition. The only letdown, albeit a very small one, is the cheap looking after-market CD player, fitted instead of the original radio-cassette player.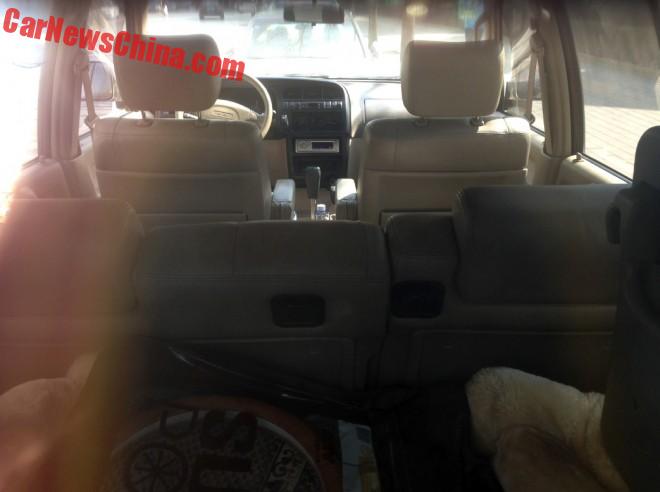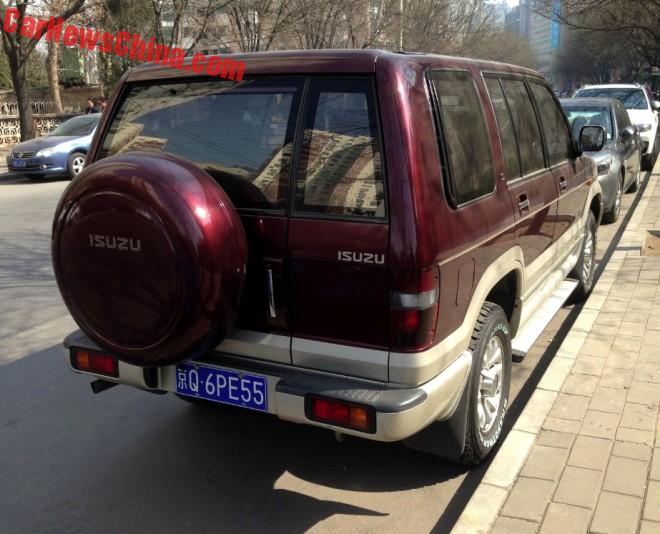 The rear with a large door opening to the left and a smaller door opening to the right.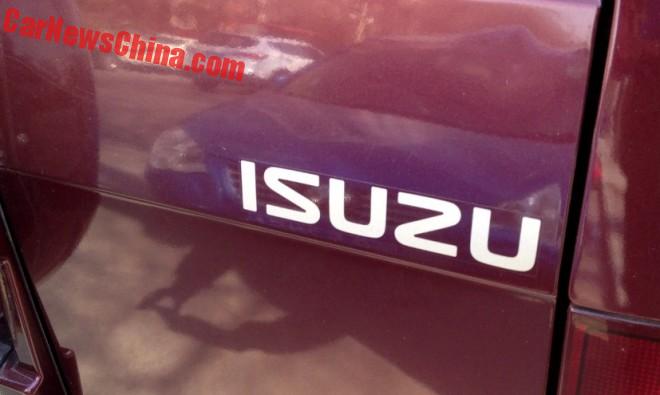 The Isuzu decal on the back. Note how the S and Z are mirrored.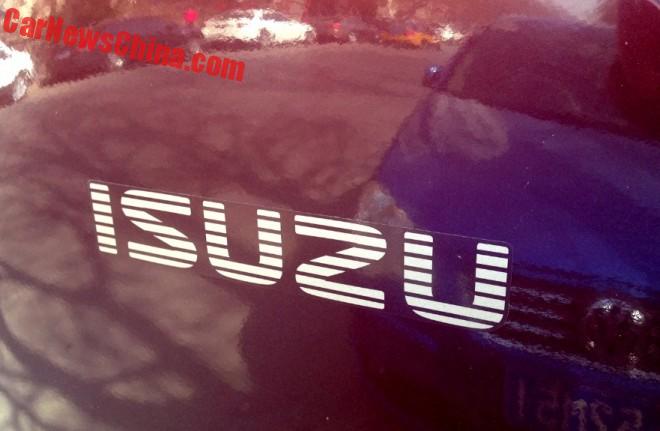 Another decal on the spare wheel cover, with another font.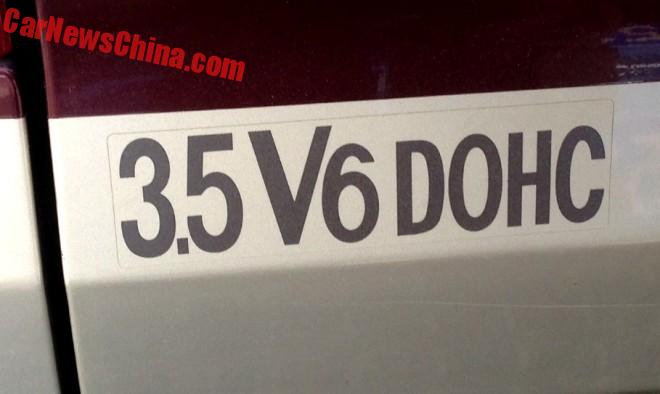 Isuzu didn't do any badges on the back, it is all decals here! But they look cool nevertheless, this one for the engine.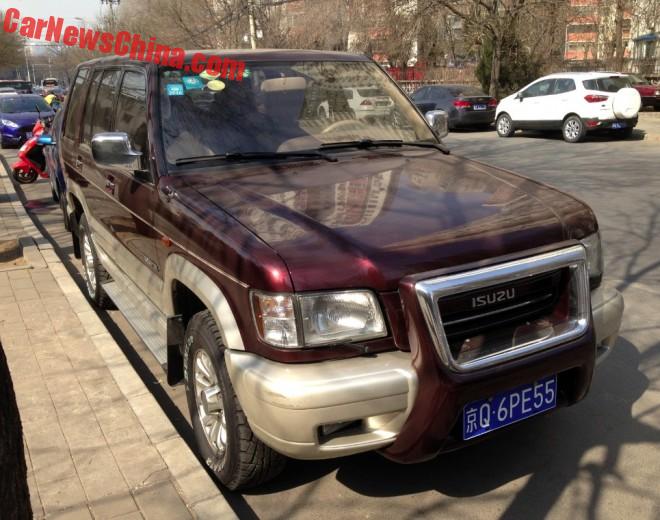 What a great car! Standing pretty in the Chinese capital. May she rides the roads a million miles more.