A beautiful black Hyundai Equus JS350 sedan, Spotted in China in front of a Hyundai dealer in Beijing. The good Hyundai was in a perfect shape, smooth in paint and shine, completely original, and without any rust or busts. The massive grille is impressive, especially with that…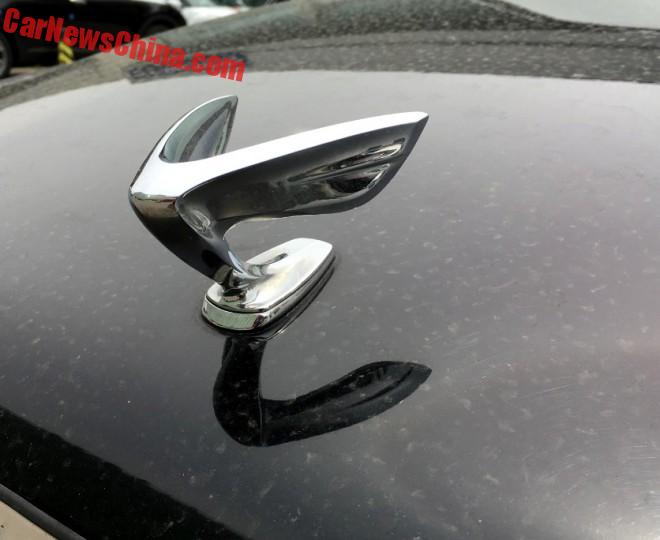 … heavenly ornament on the hood.
The first generation Hyundai Equus was manufactured from 1999 until 2009 with a facelift in 2003. This black Beijing car is a pre-facelift example. The Equus was developed in tandem with the Mitsubishi Proudia, part of a larger cooperation project between Hyundai and Mitsubishi.
The Equus was only sold in South Korea, the Middle East, and in China. A very few were sold in Europe, where the Equus was badged as Centennial.
There were various engines available: 3.0 V6, 3.3 V6, 3.5 V6, 3.8 V6, and a big 'n badass 4.5 liter V8. The 3.0 and 3.5 were developed by Hyundai, the other engines by Mitsubishi. Our car has the 3.5 Sigma V6 under the bonnet, good for an output of 200hp and 290nm. Transmission is a five-speed automatic, sending horses to the front wheels.
Earlier on we met another sedan in Beijing and a limousine in Shanghai.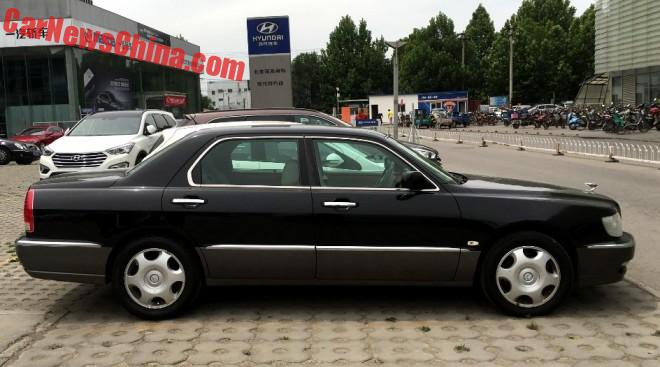 It looks so much like a rear-wheel drive car, but it isn't. Design is very pure and simple, and therefore still attractive today, and possibly classic tomorrow. Very square, very straight; very strong.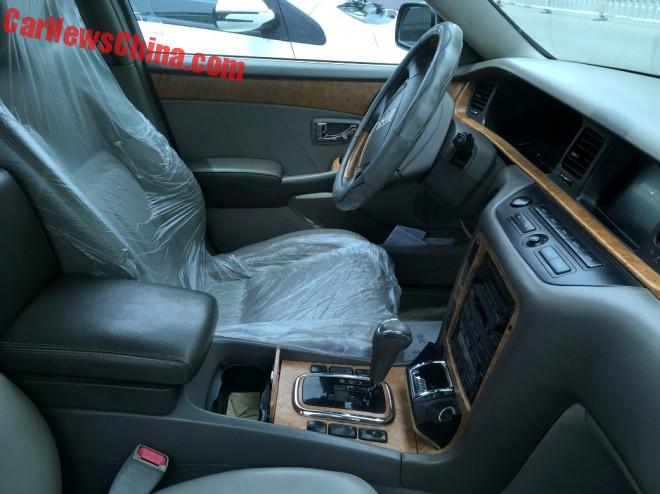 The interior is in a great condition too. Leather almost as new and the wood is good. Small screen for the infotainment is controlled by a joy stick. Music system has a CD player and a cassette player.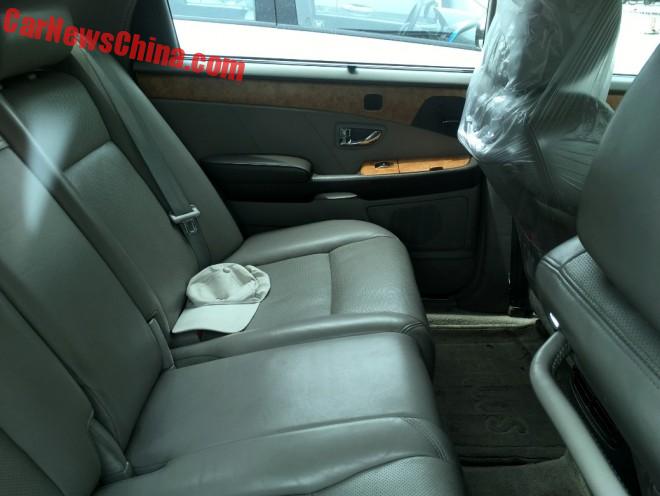 The spacious rear compartment with more wood and more leather, and…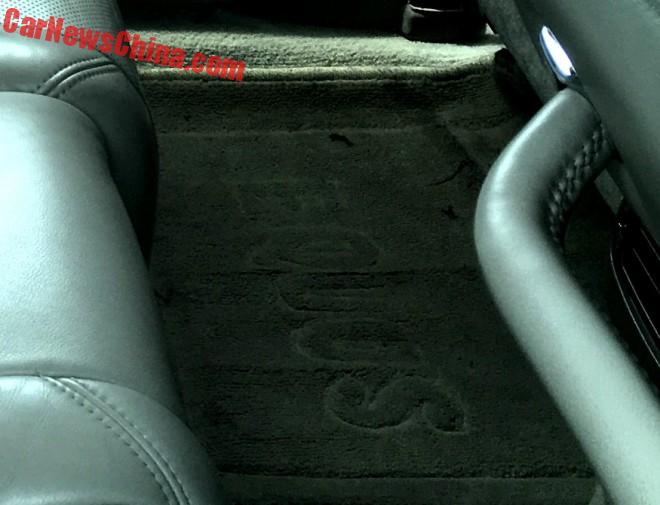 …. Equus floor mats!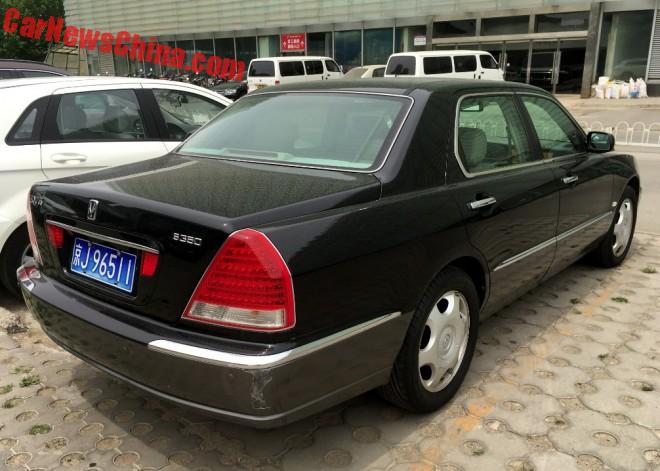 Chrome hook on the bumper, giant rear lights, and an endless rear deck.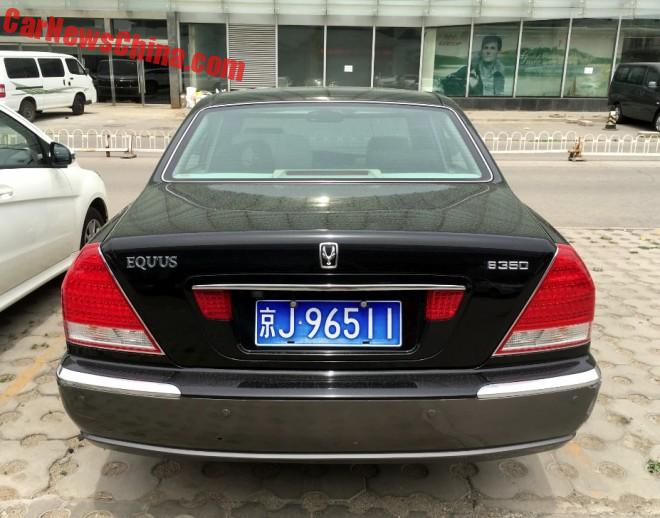 Equus badge on the left, the Equus logo in the middle, and JS350 badge on the right, sadly without the J.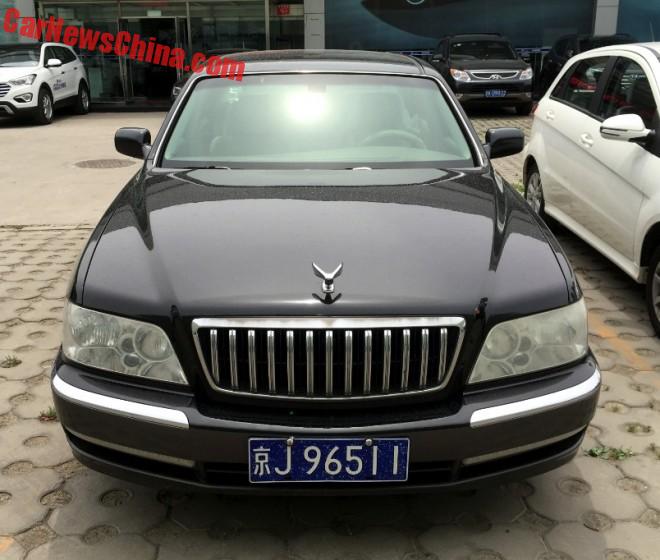 A great Korean-Japanese sedan in the Chinese capital. May she ride a many miles a more!