New Spy Shot of the production version of the Honqi LS5, the first SUV for China's famous Hongqi brand. The LS5 looks very good in green, clearly showing the interesting design of the roof, with a lot of body above the window line.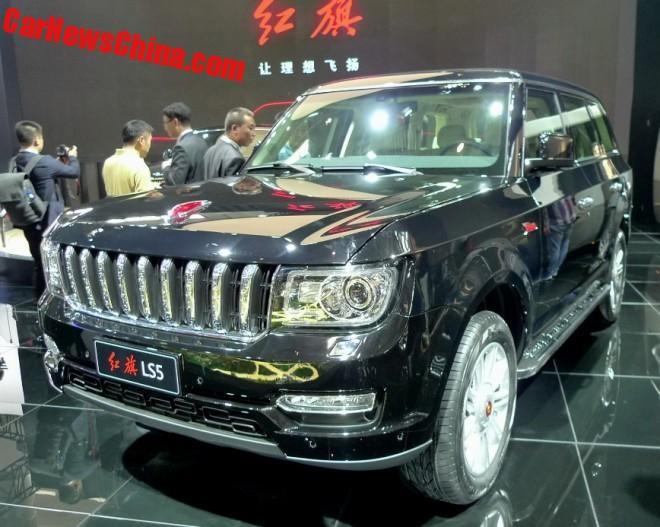 The Hongqi LS5 debuted as a concept on the 2015 Shanghai Auto Show and returned as a close-to production car on the 2016 Beijing Auto Show (pictured).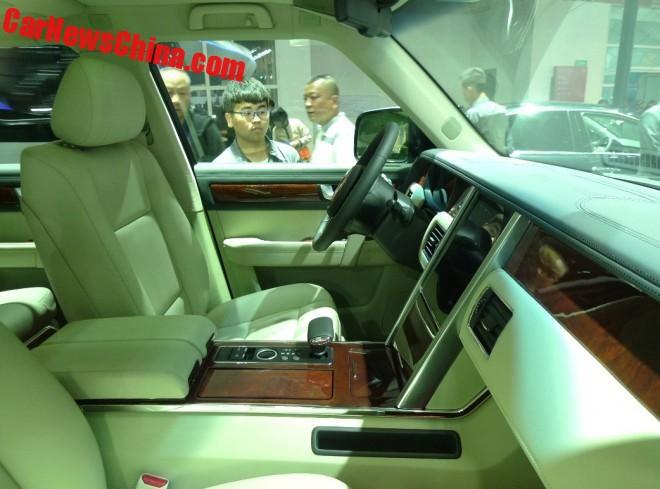 This is the interior, looking beautiful with rose wood panels and cream white leather. The center stack, the instrument panel, and the steering wheel are all new, compare with concept. There is a large touch screen in the center, and the instruments are all digital as well.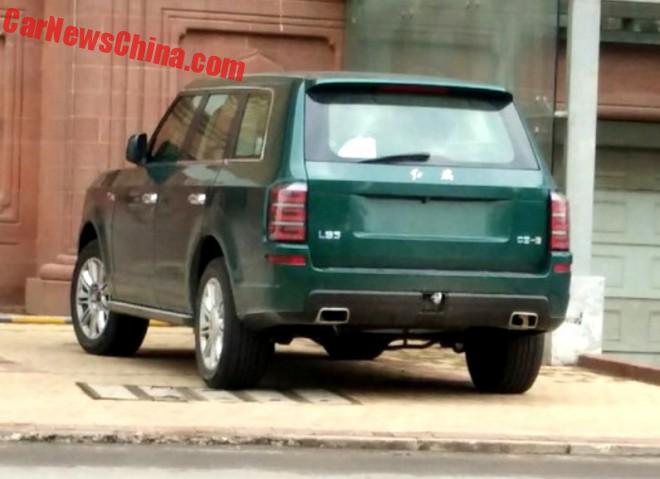 Wheels could be a little bit larger and especially wider. Tail pipes are a tad too small too.
The latest specifications as claimed by Hongqi:
Power will come from a 4.0 liter twin-turbocharged V8 petrol. Output is 500nm. Hongqi did not release the figure for horsepower. When the first concept car debuted they said output was 381hp and 530nm. Gearbox in an eight-speed automatic.
Top speed will be 200 km/h and 0-100 will be done in 8.8 seconds. The almost unacceptable low top speed is caused by the low output of the engine and the heavy weight, the LS5 does 2950 kilo! Size: 5198/2095/1890, and wheelbase is 3060. The LS5 seats seven in a 2+3+2 configuration.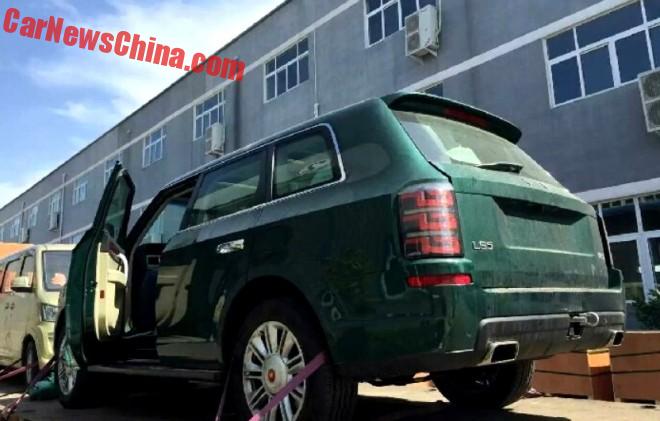 The same green car on a flat bed, revealing its beige brown interior.