A very off road-ish Audi A6 Allroad Quattro, Spotted in China in the Wangjing District in Beijing. The good Audi was in super shape, painted in silver with the typical big black bumpers and black wheel arches. It was perfectly maintained and completely original, up until the five-spoke alloys.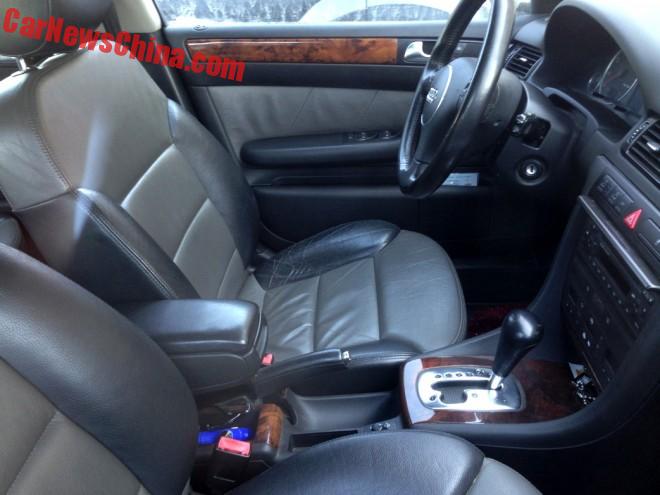 The interior too was in good shape. The leather needs a good cleanup but the wood looks very good. Seats in two-tone, one color is black, but the other..? Some kinda dark beige. Radio CD player is original.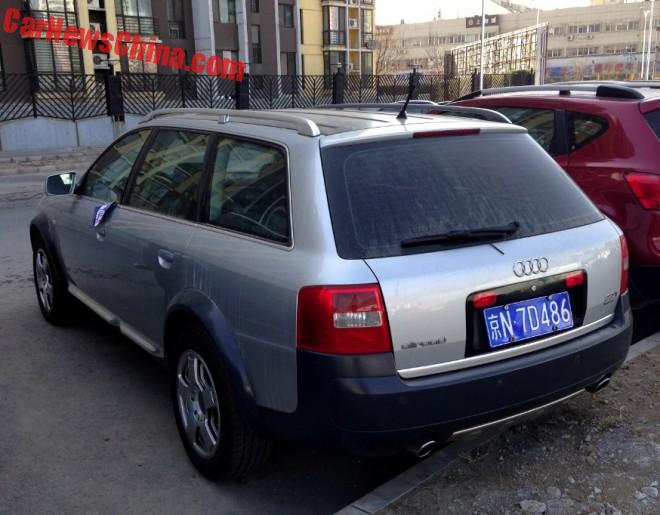 The Audi Allroad Quattro, as it was officially called, was based on the second generation C5 Typ4B Audi A6 Avant. The Allroad was manufactured from 1999 until 2005. It featured an air suspension system, increased ground clearance, large wheels with all-terrain tires, and permanent four-wheel drive.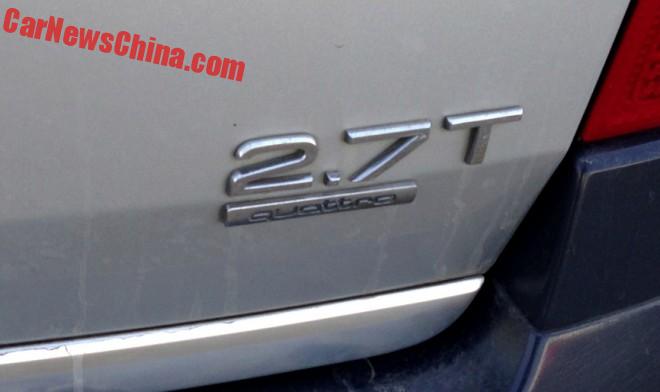 The Allroad was available with various engines, including a 2.5 liter diesel and a 4.2 liter V8. This Beijing car has the most common engine under the bonnet, a 2.7 liter twin-turbocharged V6 with an output of 250hp and 250nm, mated to a five-speed automatic 'box.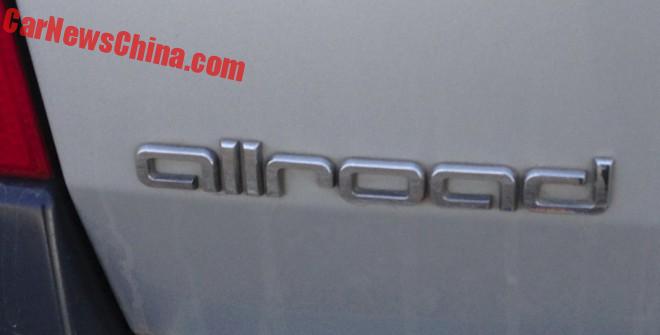 No capitals in the allroad badge, and what a cool font.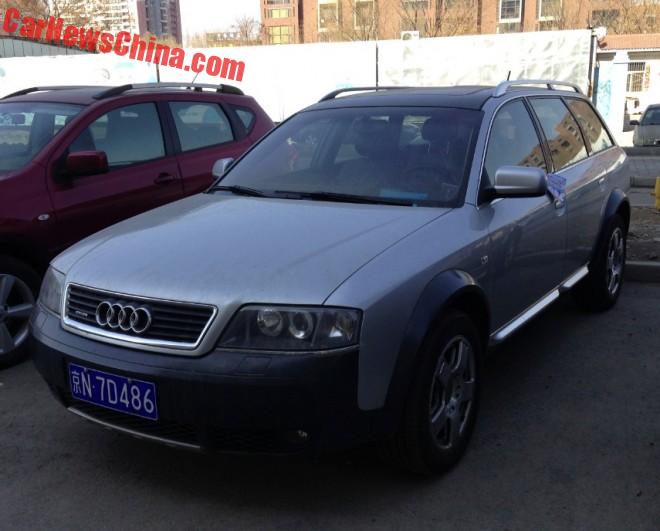 The C5 Allroad was never officially exported to China but some arrived via the gray market or diplomatic channels. This silver car is the first one we have ever seen in the capital. May there be more!