A wondrous white Chevrolet Blazer SUV, Spotted in China in the Lido area in Beijing. The good Chevy was in a good shape but in need of some love and a good cleanup. Paint was smooth and rubber black, there was some rust and there were some busts. Original steel wheels cheap then but ultra cool now.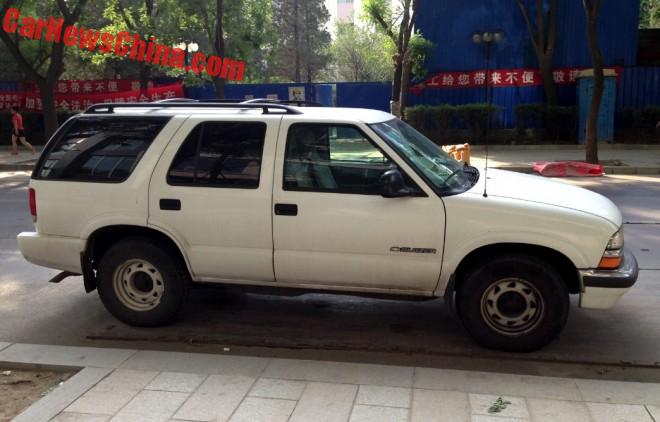 The S10 Chevrolet Blazer was manufactured from 1996 until 2005 with facelifts in 1998 and 2000. This Beijing car is a post-1998 facelift example. It was available with various engines, the most common were a 2.0 four and a 2.8 liter V6, and the largest engine was a 4.3 liter V6.
The Blazer has been made in China as well, but China used the Brazilian model with a rounded front and rectangular headlights.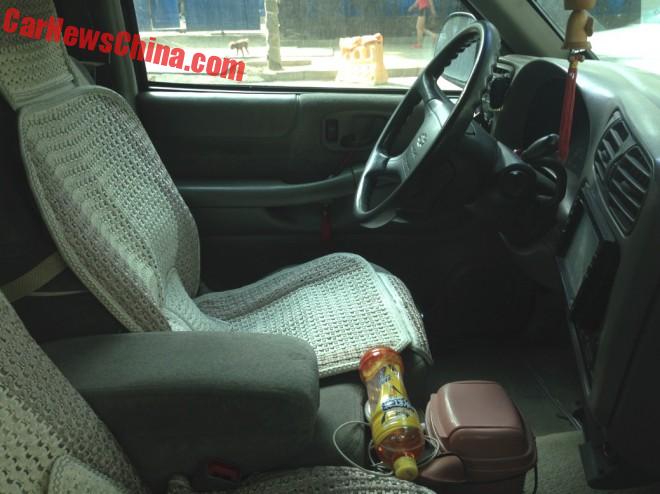 This car was likely one day imported from North America. It has a column-mounted shifter, the North-American front, and small license plate areas. The interior of our Beijing car is in good shape, but again in need of some attention. Pink garbage can, seat covers, and infotainment system are after market additions. The steering wheel is original.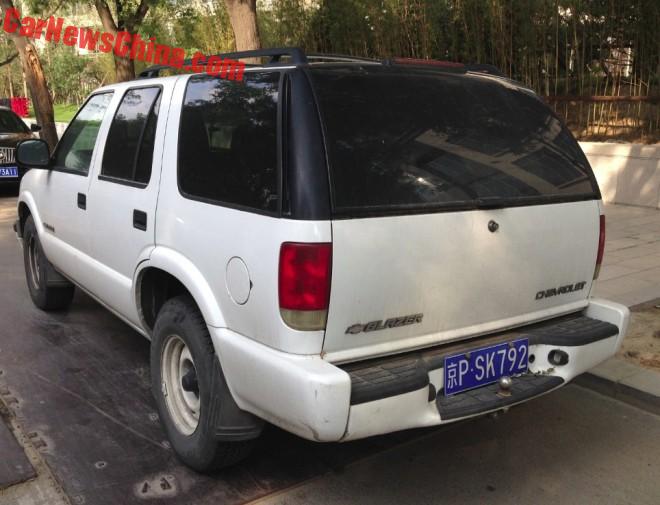 Rear windows were darkened for privacy. Beautiful wide two-step bumper. Rear lights are an example of perfect simplicity.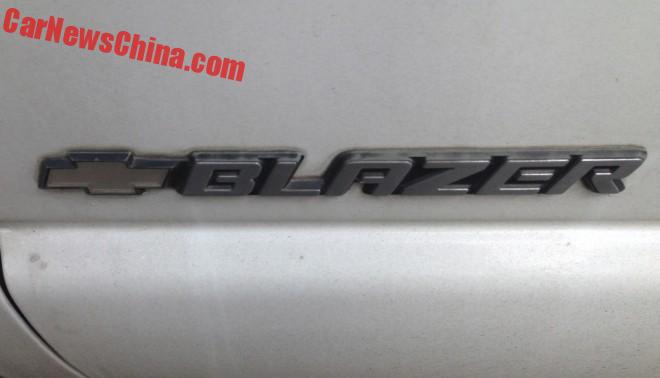 The Chevrolet Blazer in Beijing.