The Lamborghini Aventador keeps crashing in China. Recently, we saw it with a taxi, with a woman, and with a trash cart. In today's accident a black Aventador crashed into the guard rail on a very wet road in very heavy rain on a highway near the great city of Zhuhai in Guangdong Province. The driver can be seen wearing a white shirt, black trousers, and orange white shoes. But what is he trying to get..?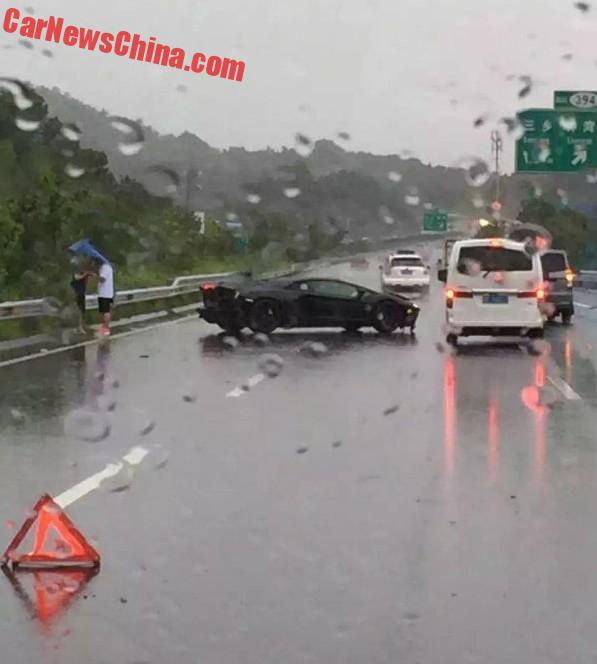 The missus. Look how romantic they stand together under a crappy blue umbrella. The missus wears something black. Happily, they seem all right. No other vehicles were involved.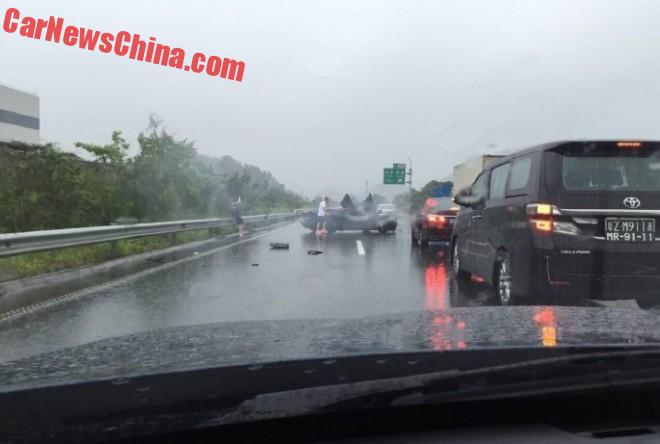 Traffic passing bye. On the right a Toyota Alphard with two license plates: one for Macau and one for China. Double plates are allowed for car owners who have to cross the border a lot, they have to apply in either China or Macau. A similar system exists for China and Hong Kong.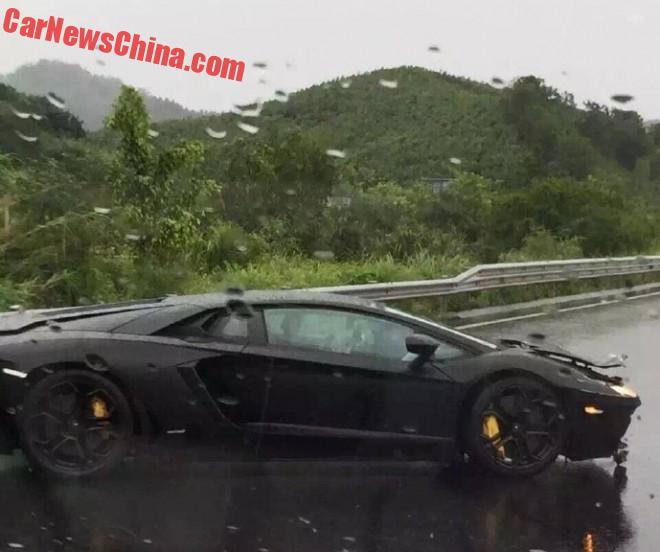 The Aventador is painted in a matte shade of black and further sexed up with black alloys and yellow brakes. The front is heavily damaged and repairs will costs a lot of money. Price of the Aventador in China starts at a steep 6.48 million yuan or $1.05 million. But power is impressive. A 6.5 liter V12 with 700hp and 690nm, good for a 350km/h top speed and a 0-100 in 2.9 seconds.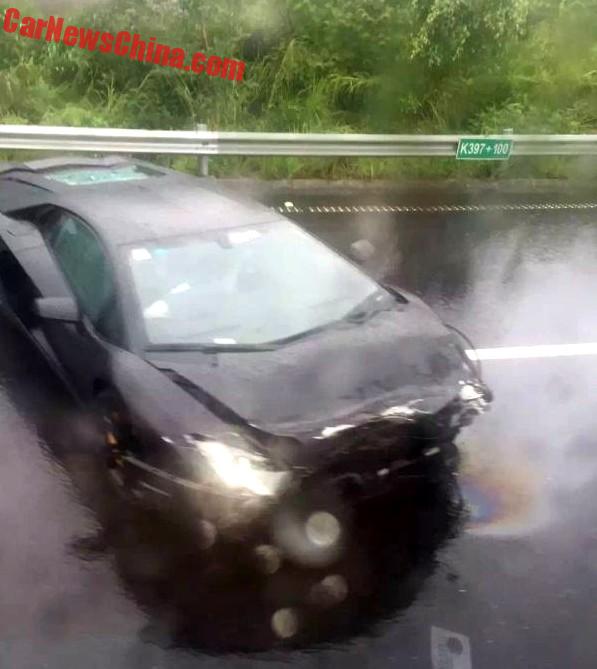 Needs a nose job.