Six Brabus super sedans, Spotted in China gathering dust on the parking lot of a closed-down dealer in east Beijing, not far from a Zotye dealer I visited that same day. The Brabus' are based on the last-generation W221 Mercedes-Benz S-Class. Five are V8 powered Brabus 50S 4M and one is a V12 powered Brabus 60S. Five are in black and one in white.
The shop was empty and abandoned. The billboards are advertising "parallel import" cars. Parallel import, also known as 'gray import', is the import and sales of vehicles outside the official channels. So a dealer like this would buy vehicles directly from a dealer in another country, bypassing, for example, the entire Audi distribution channel.
Parallel import is quite common in China, especially from the United States, but the legal status of vehicles so imported is misty. There is a fully legal experiment going on in Shanghai but in the rest of the country the rules are vague at best. In Beijing parallel imported vehicles can be registered, but not always, depending on the sort of vehicle.
One sort that is extra difficult is tuned cars, like the ones from Brabus, Hamann, Heico, and so forth. The basic rule is that car tuning is not allowed in China, period. This has all kinds of weird consequences for the local tuning scene, one being that they have to bring their cars back to original state each year for the yearly inspection.
For imports the main consequence is that tuned cars cannot be imported, period again. You might be able to get those cars physically in country but there is no way to register of unsure them, and authorities might impound them at any time.
There is however a loophole. Tuners buy a car from, let's say, Mercedes, tune it, and re-register it in their own country with a new VIN-number. Then it becomes a 'new car', complete with whatever parts the tuner added. The car can now be legally imported and registered in China because customs only check the current VIN.
A shop near my home imports Heico Volvos in this exact way, but they are very worried that the government will close the loophole soon.
The fact that the Brabus sedans weren't sold when they were new points at problems with registration, so they likely used their original Mercedes-Benz VIN-numbers instead of something new.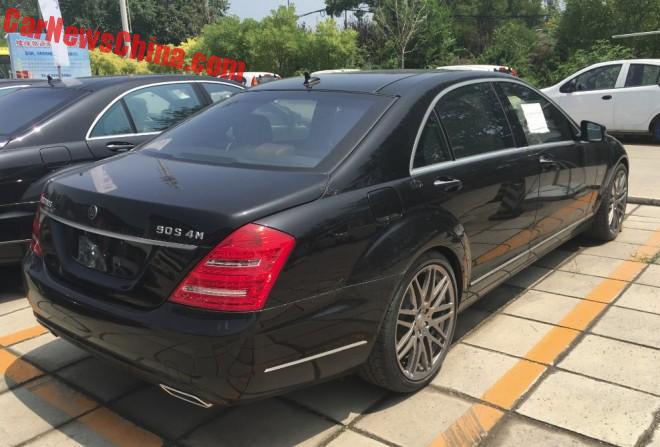 As far as we know the Brabus 50S 4M was a China-only model, which makes the whole thing even more mysterious. It was first offered for sale in 2013, for 2.35 million yuan or $350,000. Power comes from a 4.7 (four point seven) liter turbocharged V8 engine with 435hp and 700nm, mated to a seven-speed automatic, sending power to all four wheels.
There is a note on the side window saying the shop has moved, without saying to where. There was a Chinese cellphone number on the note, I called but it was dead. And if the moved, why didn't they take the cars? I know they had another shop in the far north of Beijing and yet another one near the Goldenport race track, which is closed at the moment.
Brabus' Chinese website only lists an address in Hebei Province, and it hasn't been updated for a while.
If you know more, please let me know in the comments below.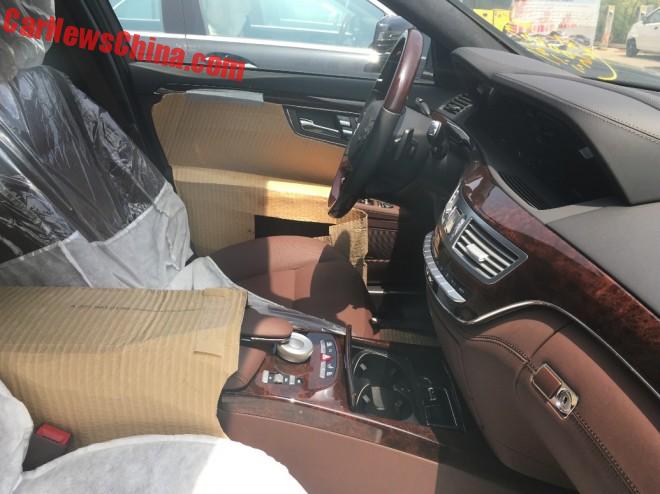 The beautiful interior of the 50S 4M, still packed in the original protective plastic and carton.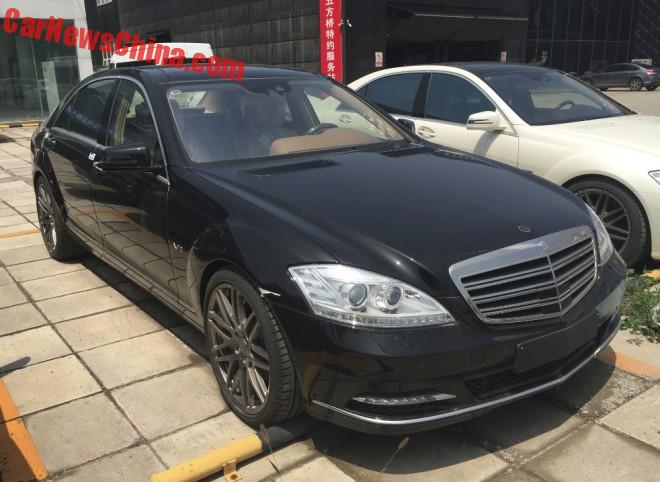 The lone Brabus 60S. It too appears to be a China-only model. It was first offered all the way back in 2011 for 2.29 million yuan. Initially it was powered by a 5.5 liter turbocharged V12 engine with 510hp and 830nm, and Brabus built at least one stretched-limousine version. In 2013 Brabus launched a variant with a 6.3 liter twin-turbocharged V12, good for 730hp and 1100nm. It had the same name but a much more aggressive body kit and round exhaust pipes. This car here is a 5.5 liter version.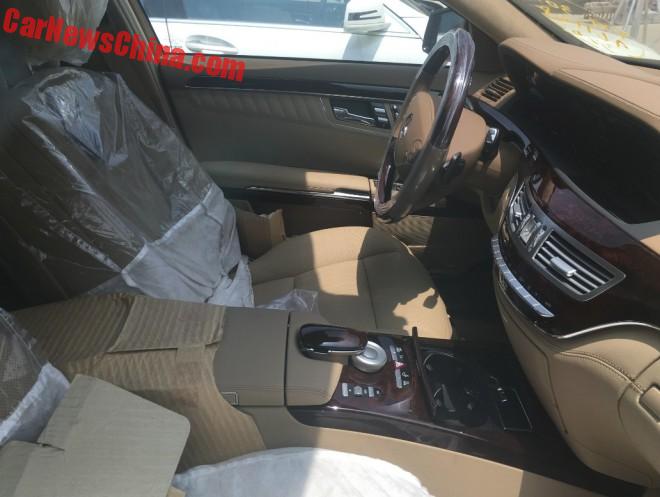 The interior, packed as new again. Beige seats and beautiful wood.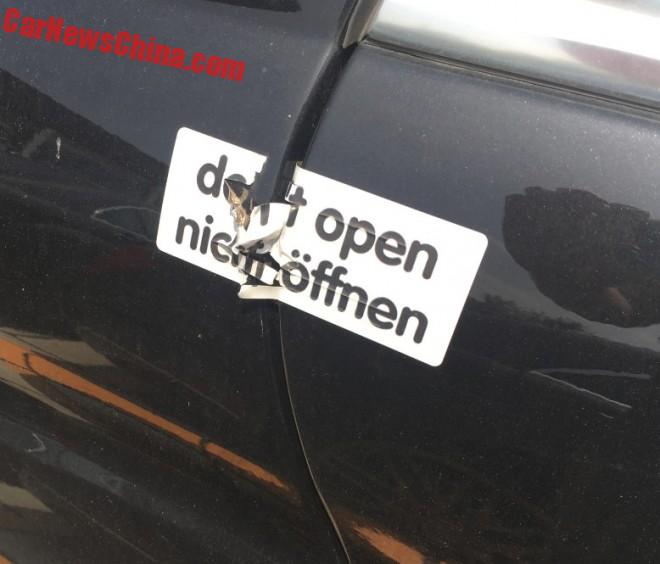 Do not open the door. Original transport-sticker. Somebody opened it anyway…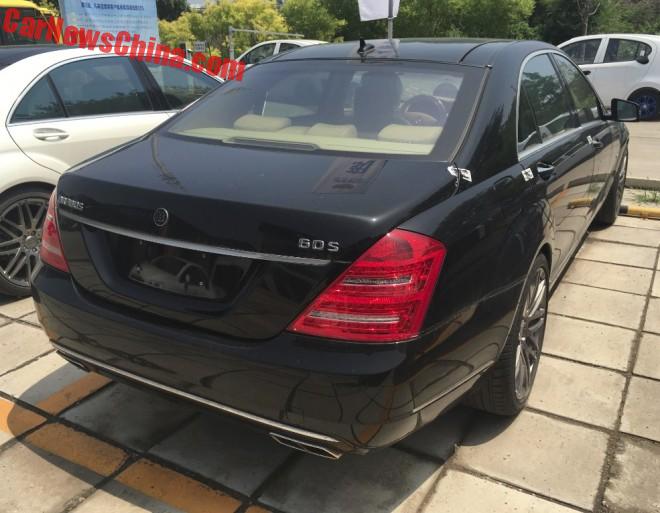 The 60S.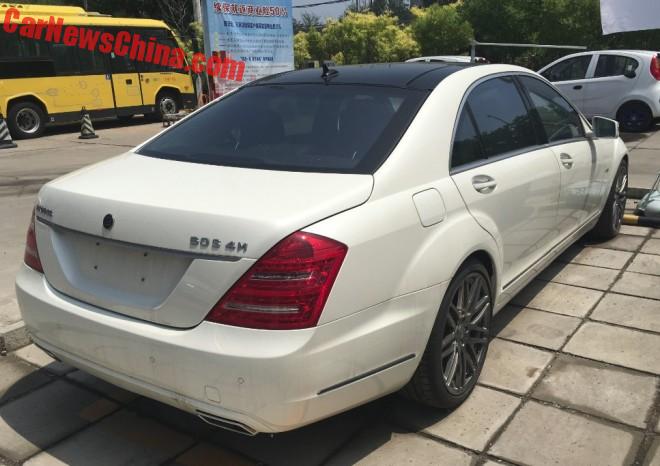 The white 50S 4M.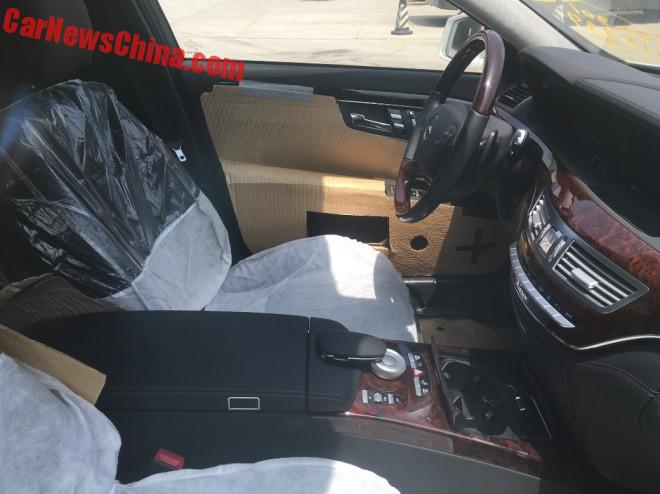 White car, interior.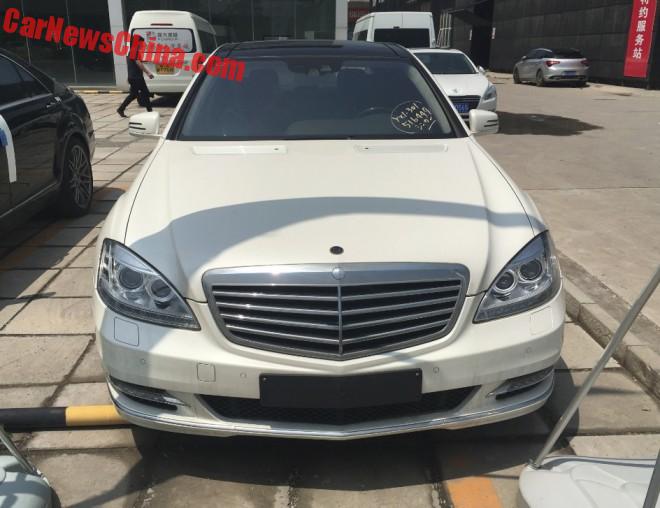 Black Brabus badge on the bonnet.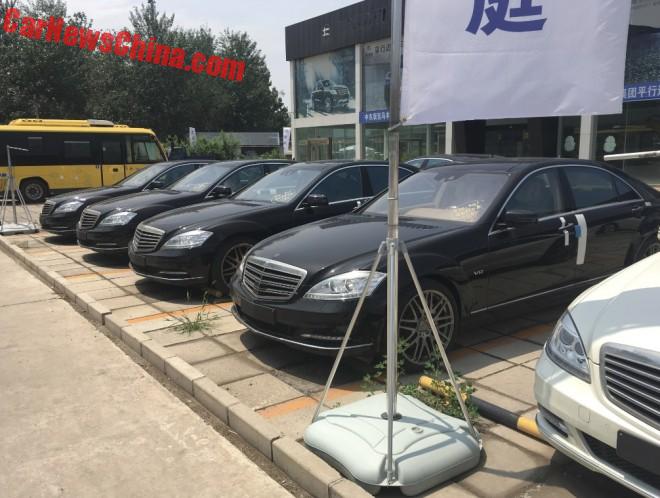 Five cars int he front row and one hiding behind. Waiting for…