Time for Tuning. Yesterday I went to the Revival2K16, a large tuning show and follow-up on the Revival Tuner Showdown.
The show was on the Goldenport race track in north east Beijing, very well organized again; sprint races, all sorts of tuning contests, race demo's, and even a swimming pool, which came in handy as it was 38 degrees Celsius in the shadow and much warmer on the tarmac. I sweated my ass off! Ticket price was 88 yuan, steep for China, but worth it.
Audi is heavily involved in managing and sponsoring the track these days, the good Germans cleaned up the mess and created order, attracting ever more events. They rolled out a lot of metal for the tuning show including a flock of rare classic race cars which I will show you later in a separate post.
Starting now with an matte green Audi A7 with a matching license plate, darkened windows, and gray five spoke alloys.
Kia K5 with a Lexus nose.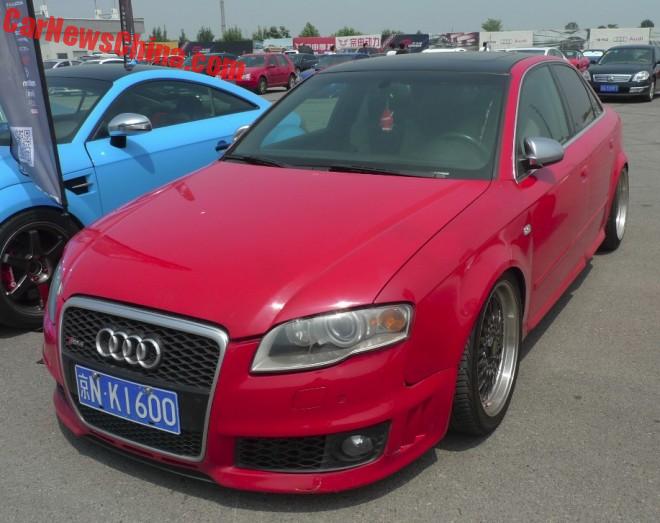 A very tasty Audi RS4 sedan, with lowered suspension, BBS wheels, and a black roof.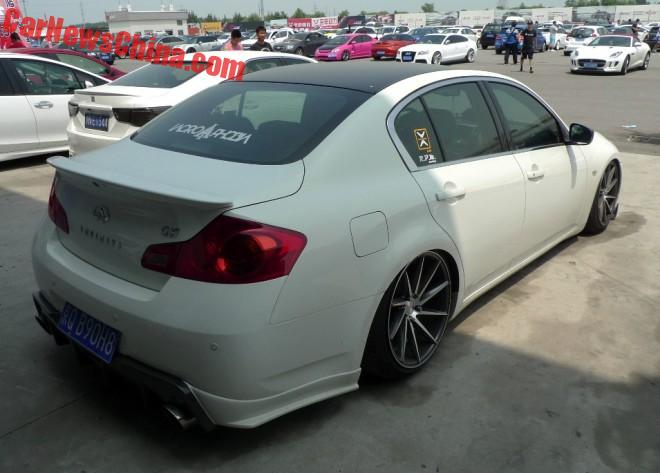 Ultra low Infiniti G37.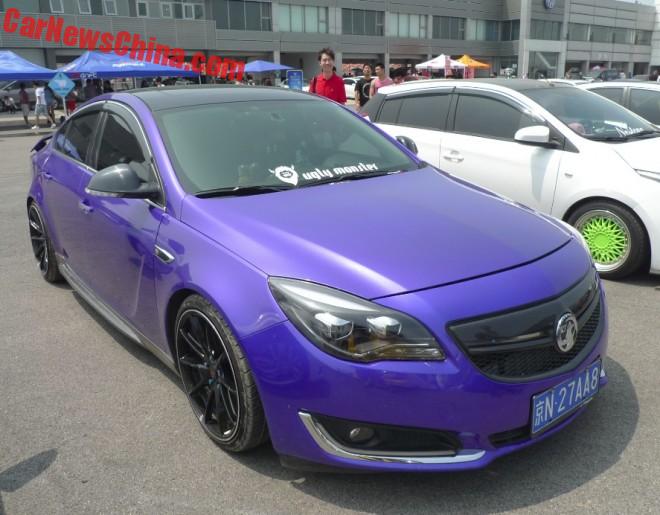 An interesting one. This is a Buick Regal dressed up with Vauxhall badges. The Regal of course is based on the Opel Insignia which is sold as Vauxhall Insignia in the U.K. This purple example however had the wheel on the left and the Buick lights and bumper, but what a nice try.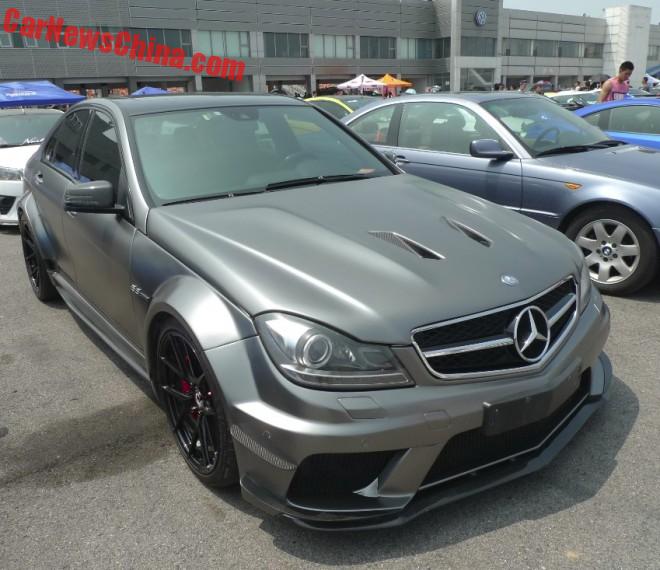 A heavily winged Mercedes-Benz C63 AMG sedan.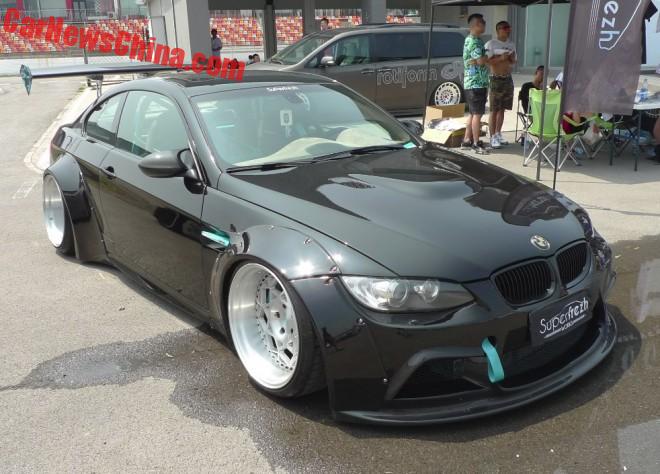 A stunning M3 coupe, road legal they said, with a DTM-style wing and ultra wide wheels.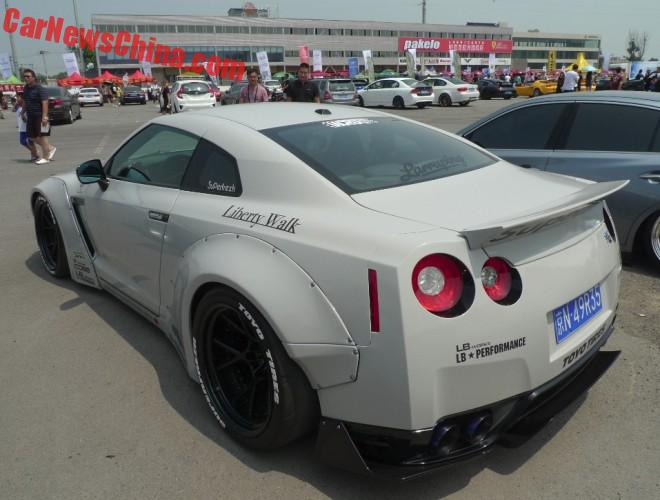 A Liberty Walk LB Performance Nissan GT-R. A lot of work went into this one; new front fenders, super wide arches, a body kit, a large fixed wing, and a beige gray paint job. Toyo tires, naturally.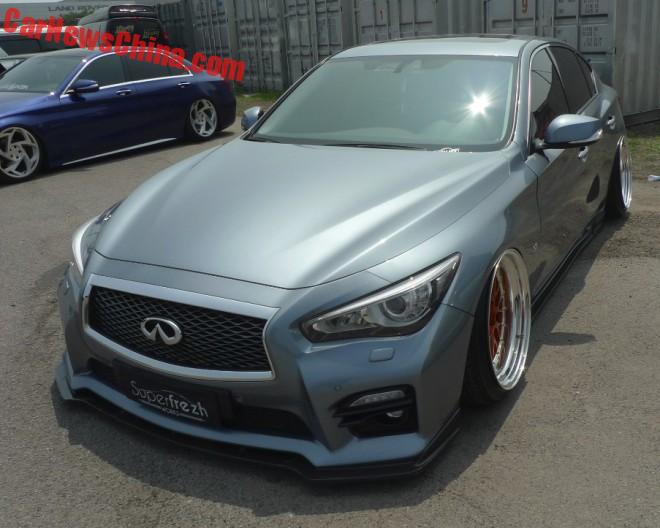 A very clean low riding Infinity Q50, painted in a stealthy matte blue and fitted with red BBS alloys. Body kit with a black carbon front lip and side skirts. Windows darkened. One of the best looking cars on show!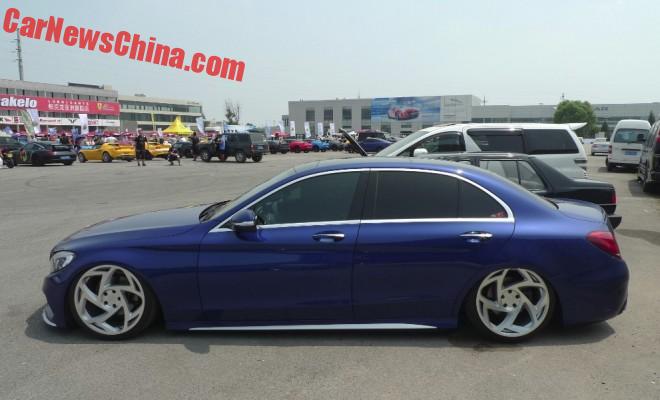 This one was good too. Very clean again; a low riding Mercedes-Benz C-Class L, the China-only stretched variant of the Cee. Shiny chrome around the black windows, shiny door handles and a beautiful blue body. Alloys are manic.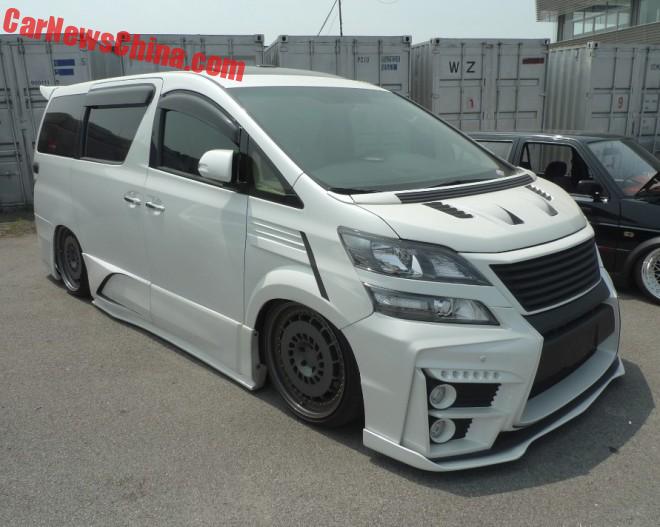 And we end this first part with a crazy Toyota Alphard V6 MPV. Painted in matte white with black everything, fitted with a heavy body kit, wide arches, and racy wheels. The kids will love it.
More cars coming soon.