Spy Shots of the Venucia T90 testing in China, looking very ready for its launch on the Chinese car market, now scheduled for Q4.
The T90 is the new flagship of the Venucia brand, it debuted in semi-concept form on the Beijing Auto Show and it is the production version of the 2015 Venucia Vow concept.
Venucia is a sub-brand of the Dongfeng-Nissan joint venture, making various cars based on Nissan platforms. Up until recently these platforms were oldies that Nissan didn't want anymore.
But this changed with the Venucia Chenfeng E30 which is based on the Nissan Leaf, and this new Venucia T90 is based on the current generation (2015) Nissan Murano.
Power will come from a 186hp 2.5 and a 245hp 2.5 hybrid, which will make the T90 the strongest Venucia on sale, by far. Both engines will be mated to a CVT 'box.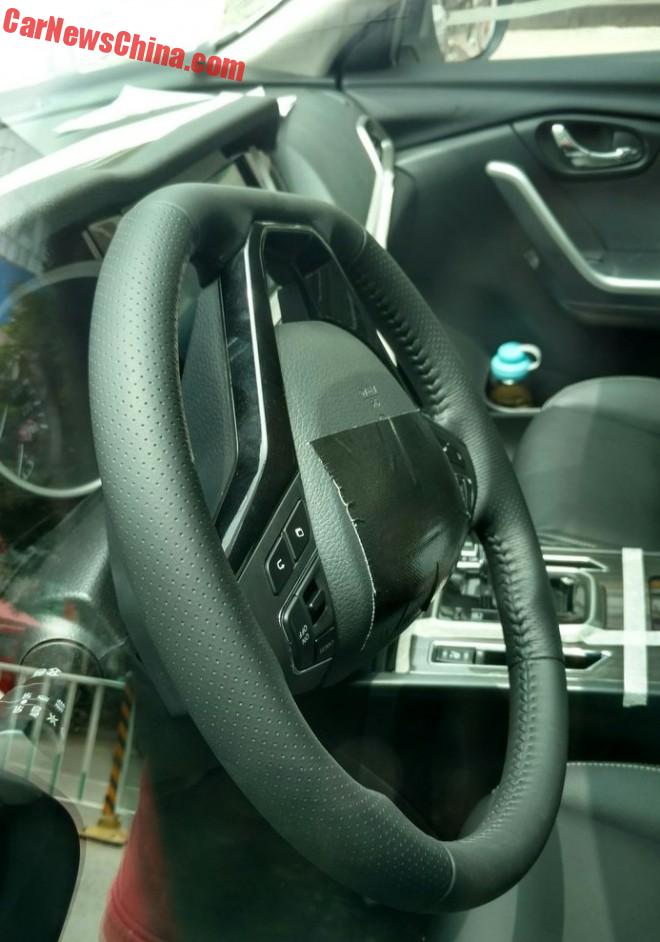 First shot of the interior. Conventional dials. Touch screen high in the center stack. Center tunnel with good looking wood and an electronic parking brake. Gear lever is hiding behind the wheel!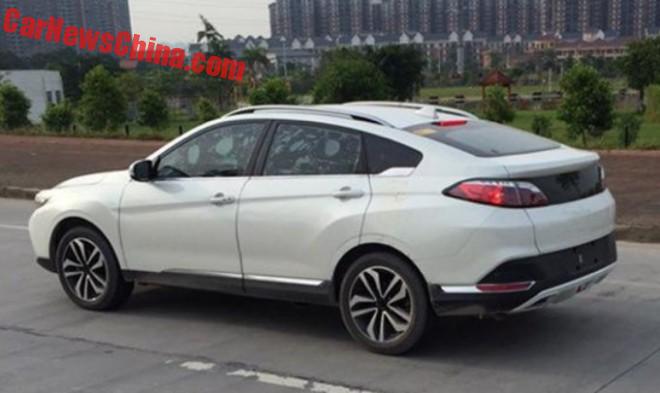 An interesting and daring body style, somewhat BMW X6 like, mixing elements of an SUV with a sedan with a hatchback with a notchback. Very unusual for a Chinese atomaker, but if it sells well other will surely follow suit. Rear lights are a tad too large for mid 2016 where small lights are fast becoming fashion. Wheels are about the right size.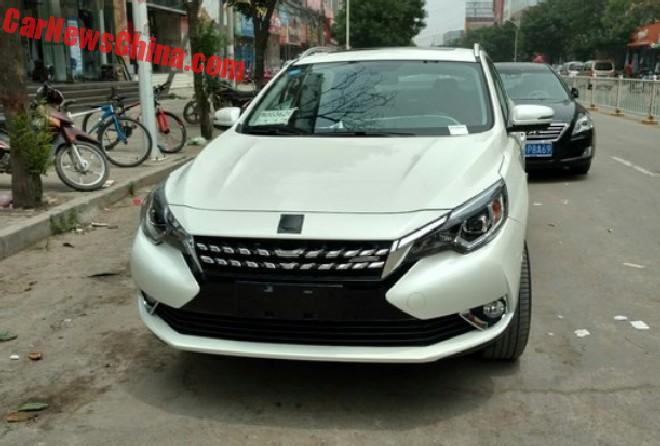 Chrome bits running from the lights to the grille, grille with shiny square bits, and a wide black hole in the bumper flanked by tiny fog lights.