Time for Tuning. On Sunday I went to the Revival2K16, a large tuning show and follow-up on the Revival Tuner Showdown. See Part 1 plus into here. We continue immediately with the cars; starting with a very sweet Mercedes-Benz C-Class sedan wrapped in shiny blue and fitted with black wheels and shiny green brakes.
A beautiful BMW Z3 Roadster with an M body kit and M badges. Not a real M Roadster though, it had an automatic 'box and the wrong rear lights. The owner told me he got it from the United States 12 years ago, and that he had recently repainted it, in sea blue with a gray windshield frame. The front spoiler is a recent addition too.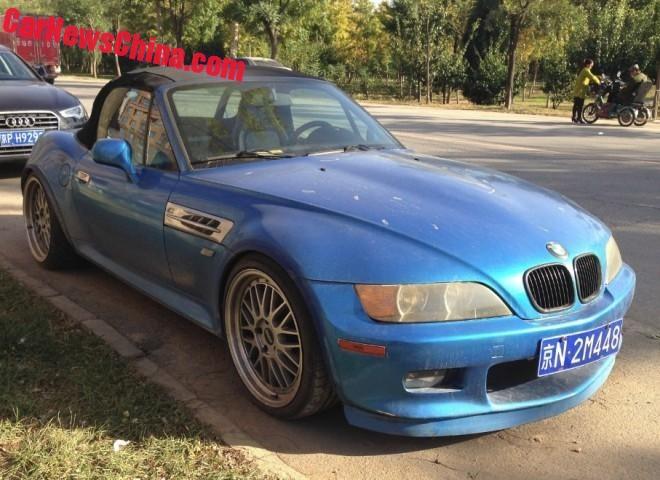 Coincidentally I met this very car last November before the overhaul. Note the original non-M front spoiler and the blue windshield frame. But in anyway a very rare car in China.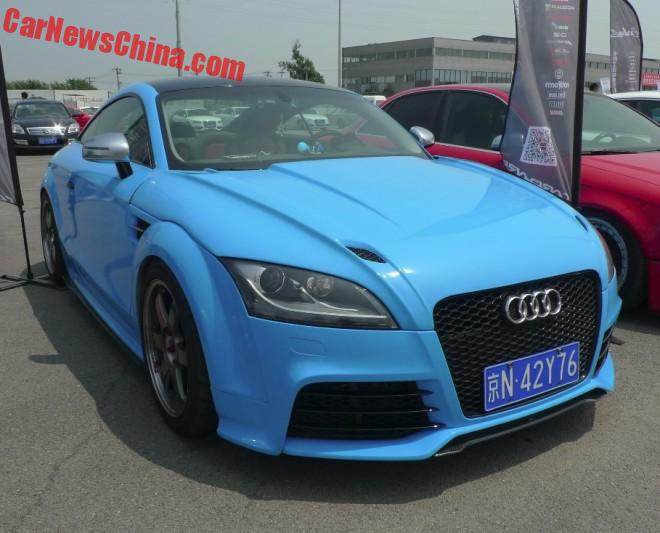 A smurf blue Audi TT with a wide body kit, gray mirrors, and racy gray wheels.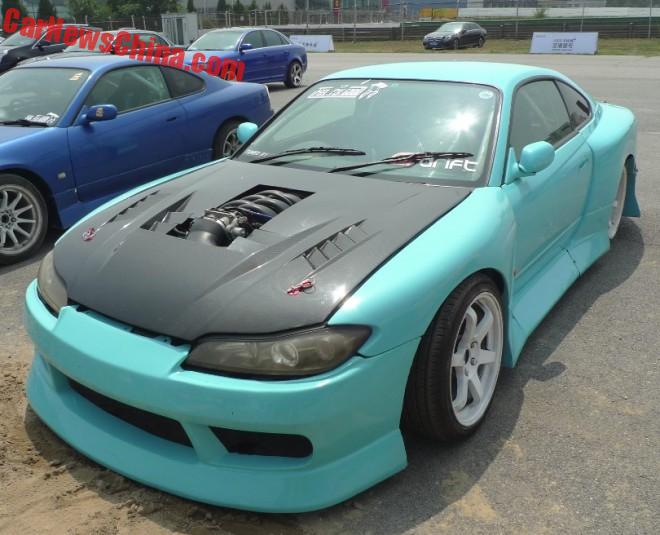 A Nissan Sylvia (S15) drift car, imported from Japan with the steering wheel on the right. Bonnet in black and what is that engine sticking out..?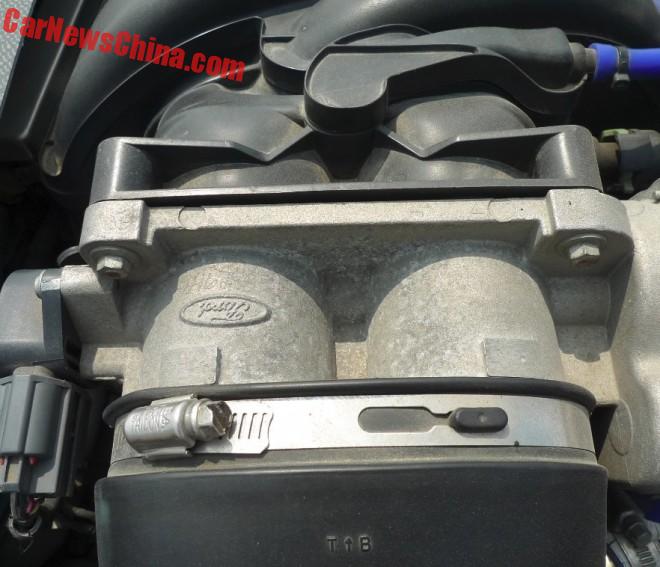 That's a Ford V8!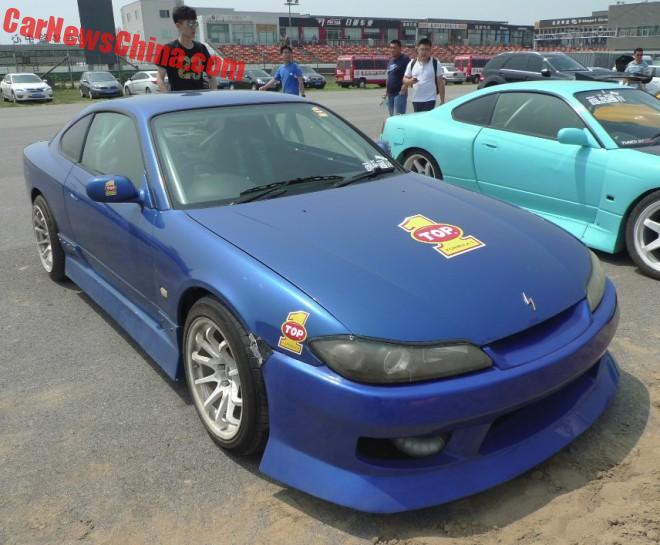 Another Sylvia drift car, with white wheels.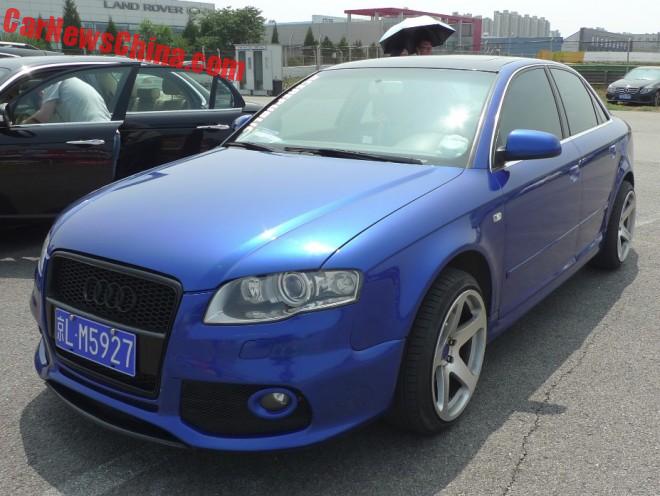 A rather weird Audi A4. I had to look at this one for a while, before finding out that is was the wheels that made it wuzzy. They are very small and very wide, giving the Audi an almost off-road-like appearance.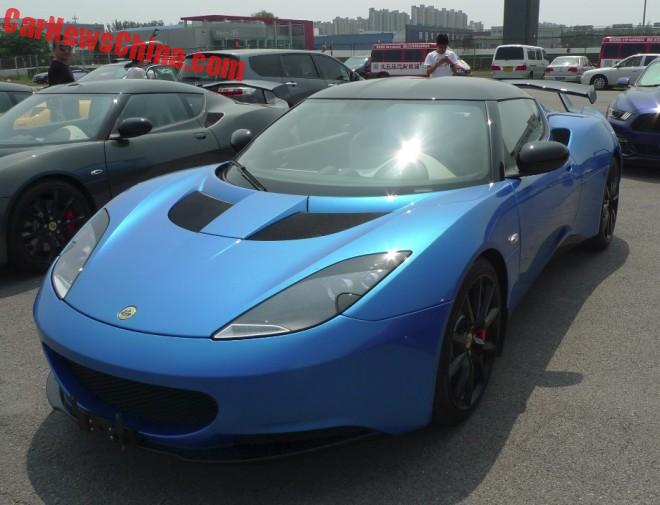 Lotus was a co-sponsor of the show. They didn't really try hard. They just rolled out a bunch of brand new cars from their nearby showroom and dumped 'm on the tarmac. Some even had their protective plastics still on the bumpers! That ain't good enough for a tuning show in China anymore. Bad Lotus! The blue Evora was the nicest of the lot, with a black roof and black wheels.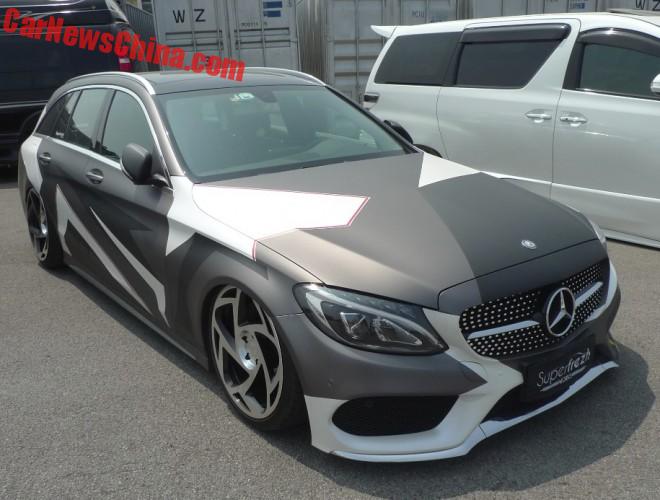 No more blue cars, so we go brown-black-white with this fine Mercedes-Benz E wagon. Lowered to the max and fitted with manic wheels and an ultra low front spoiler. Great car.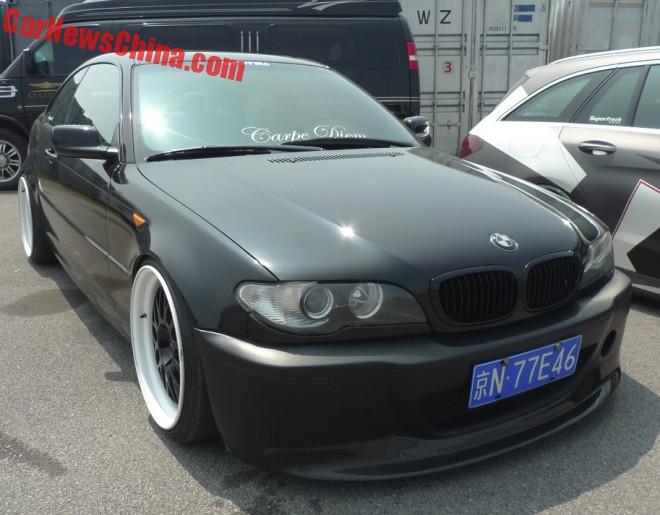 A very sinister and yet very subtle E46 BMW M3 with matching license plate. The car was an import from the United States, with white black wheels, a bespoke front spoiler, and a black kidney-grille.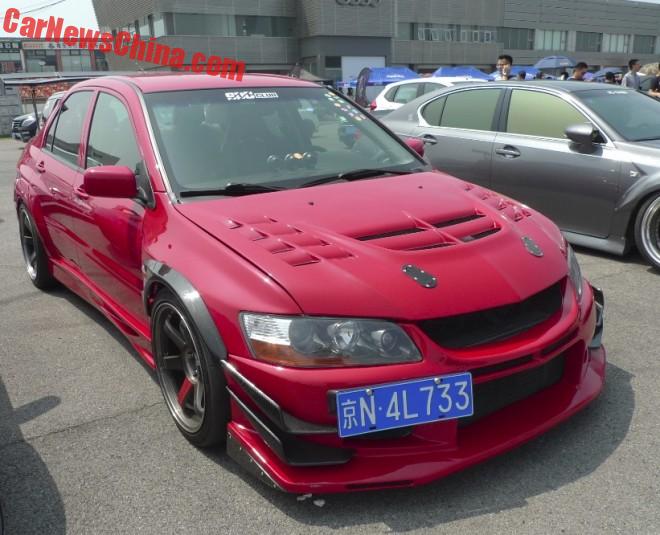 And we end Part 2 with this fiery red Mitsubishi EVO, fully winged and vented, with gray wheels with one red spoke, and I especially like the gray front-wheel arch. There were only a very few EVOs this time; must have been the heat…
Part 3 soon!