This is the brand new Bisu S25 SUV, scheduled for debut on the Chengdu Auto Show in September and a launch on the Chinese car market soon thereafter. Bisu is a brand new brand. Full name is Chonqing Bisu Automotive Corporation, based in the great city of Chongqing.
Bisu is a subsidiary of the Beiqi-Yinxiang joint venture, which sells cars under the Huansu brand. The partners in Beiqi-Yinxiang are Beijing Auto (Beiqi) and the Yinxiang Motorcycle Group.
The Bisu S25 stands on the same platform as the Beiqi-Yinxiang Huansu S2 and Huansu S3. The brand names are similar too: Huansu = 幻速 and Bisu = 比速.
The Bisu brand will be aimed at young cheap-car buyers, whereas the Huansu brand is aimed all cheap-car buyers. The Bisu S25 therefore has slightly hipper lines than the S2 and S3. Interestingly, it will be powered by a 1.3 turbocharged petrol engine, which is, at least so far, unique for the Bisu brand.
The S25 will be very cheap, price will range from around 60.000 to 70.000 yuan.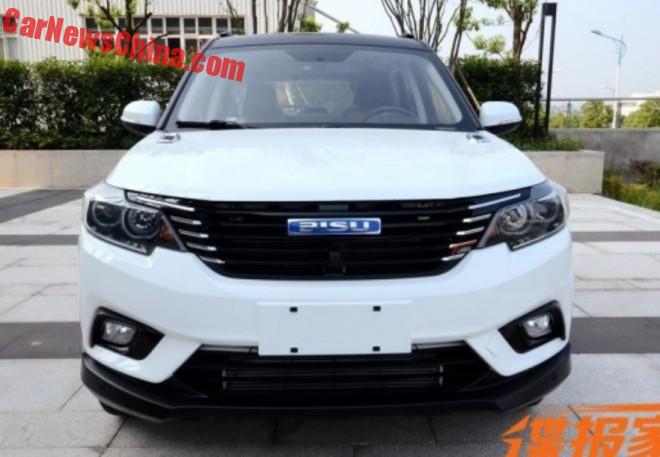 Blue Biso badge.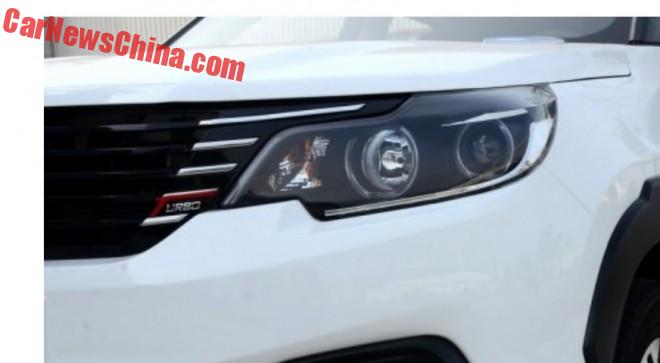 Red turbo badge.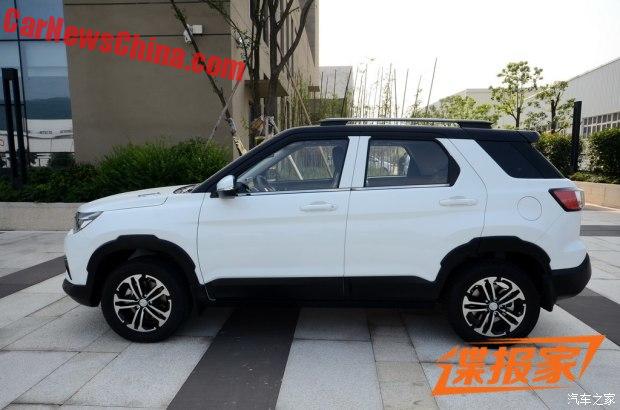 Wheel arches are look interesting. Wheels are far too small as usual. Black roof a nice idea, but black A-pillars not so much. Roof rails are rather short but seem usable.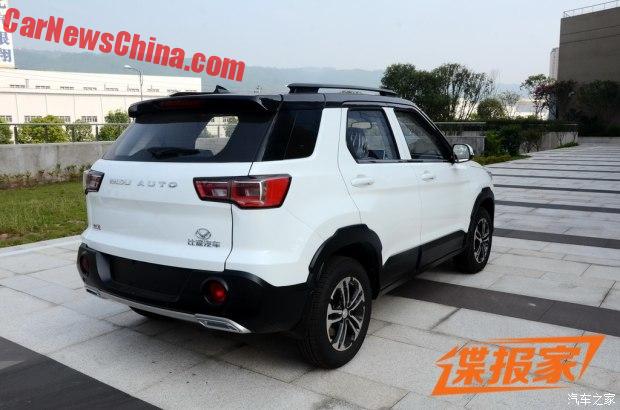 Lights are hip and not too big. Bisu Auto lettering between the lights.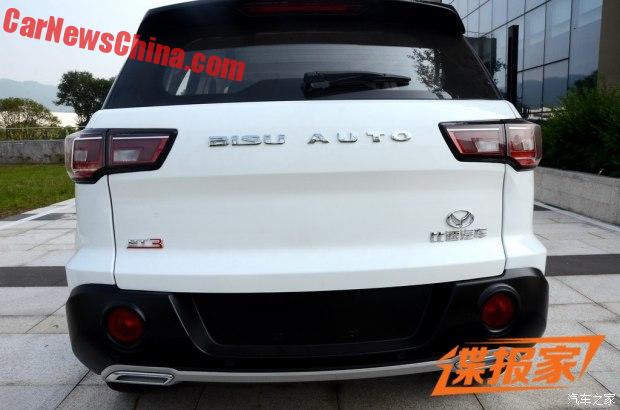 BT3 badge on the left refers to the 1.3 turbo engine. Pipe tips look very flat and are likely fake.
Thanks to Erik at ChineseCars.net for the tip!
[instagram-feed]