Last month the Shanghai Municipal Government auctioned off eight ultra rare Dynasty 1000 W140 Mercedes-Benz S500L Pullman limousines, and one of those cars ended up at a second hand dealer in the great city of Changchun, and that is where I found it.
She was born as a 'regular' W140 S500L Pullman stretched limousine, which was made from 1995 until 1998. Eleven cars were imported t0 Shanghai in 1999, and converted to even more luxurious specifications by a Chinese company called Jinjiang Automobile Service, which added, among other things, a TV set and a fridge. Jinjiang also gave the car a new name: the Dynasty 1000.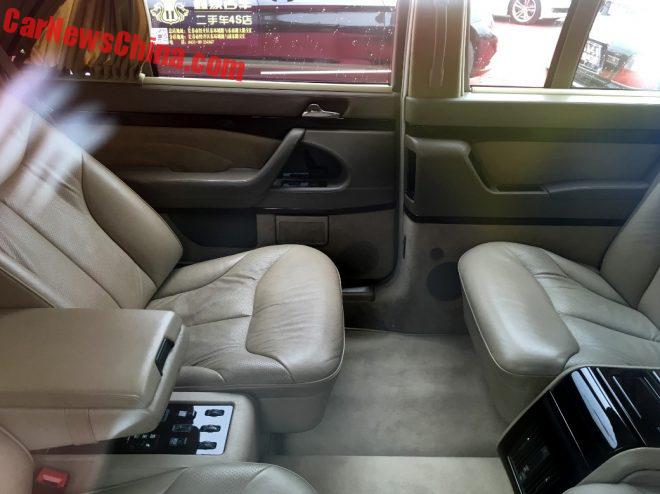 They were not all exactly the same. This one has four captain seats, whereas some of the others had two captain seats and two jump seats.
The vehicles were used by the Shanghai Bureau of Foreign Affairs to ferry visiting foreign dignitaries through town. Three were sold off early last year, and one of those was spotted in wedding-car guise.
The other eight were auctioned off via a government website, with final bid price ranging between 500,000 and 630,400 yuan ($76,000 – 96,000). Price in Changchun: 1.22 million yuan, or $180,000! Now that's a nice profit margin, if they manage to sell it.
Happily, Changchun doesn't have the crazy environment laws that Shanghai has, so you can actually use it in the entire city.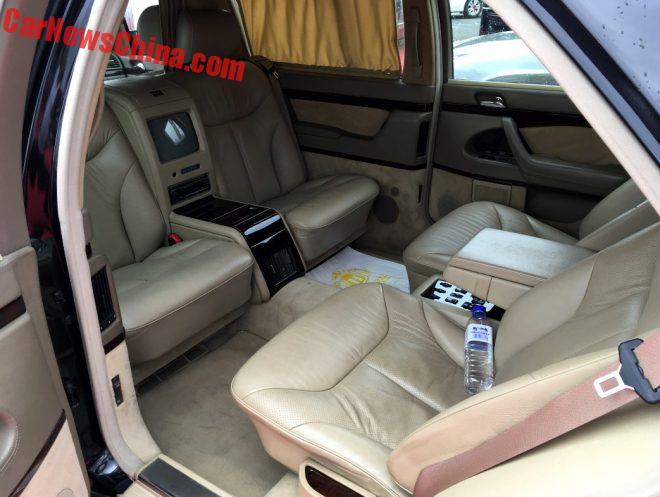 She is probably worth the money. Very rare and in very good shape. Four captain seats in the rear. Beige leather, thick carpers, and everything electric.
One thing was a little bit worrying however; they showed me the service tag which clearly stated that the last service at a regular Mercedes-Benz dealer was done in… 2006.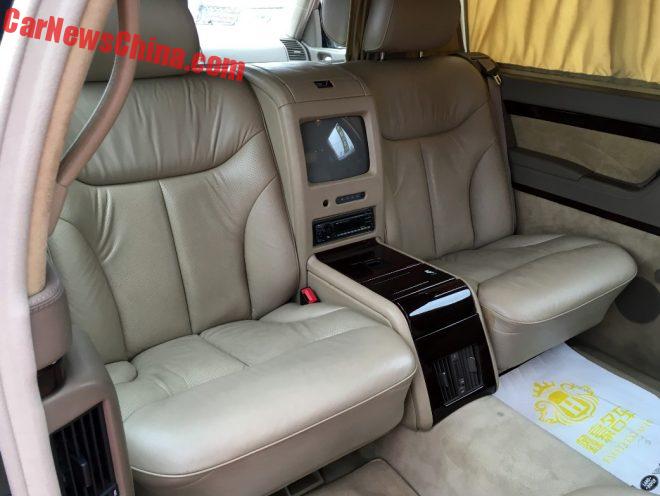 The remote control for the TV was in the car.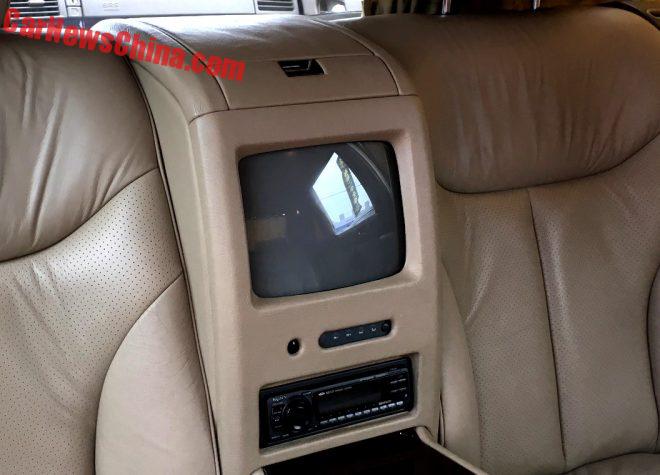 Typical 1990's in-car television. They said it worked but they didn't show me. There is no telephone on board, a bit strange perhaps, but that is because vehicles of the Shanghai government use a military radio channel to communicate. Sadly, the radio set wasn't in the car either…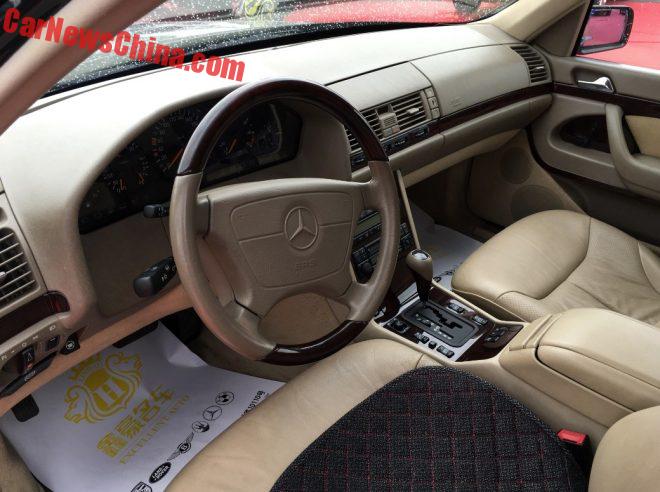 Very clean here too, although the seats need a cleanup. Steering wheel, instruments, and center stack all in very good shape. Wood looked really good.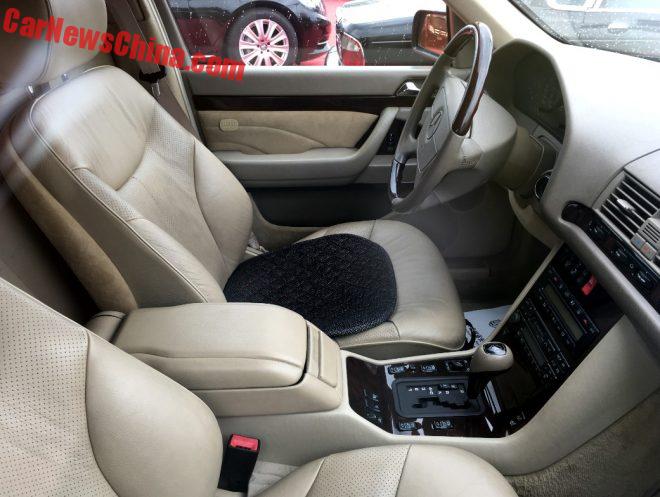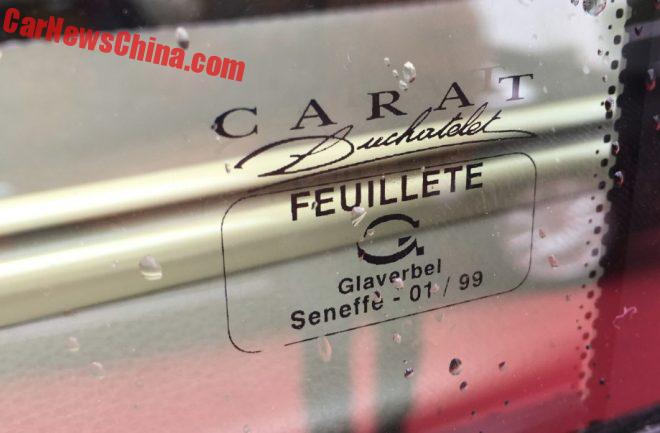 Armored windows by the famous Belgian firm Carat Duchatalet. This company also made fully armored versions of the W140 Pullman and an interesting bespoke short-wheelbase limousine based on the W140.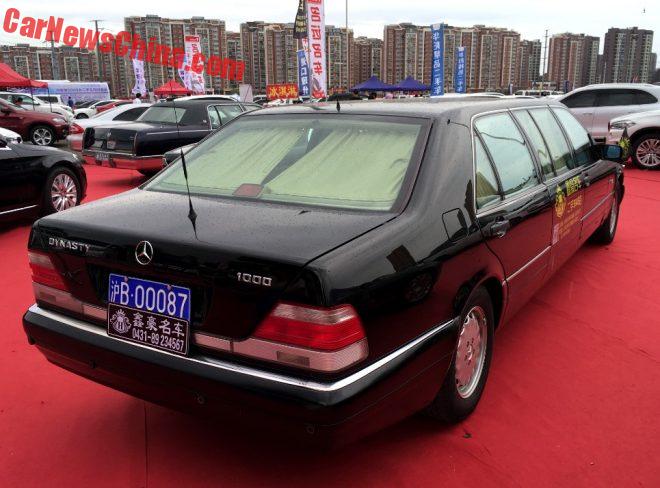 The original Shanghai plate came with the car. Body and paint looked smooth as silk, the chrome nice and shiny, and the alloys are original. But this Changchun shop didn't take very good care of their precious car. It stood out in the open and just when I was there it started to rain. They didn't cover it and carelessly opened all the doors, which was very nice for my photos but can't be good for the Dynasty.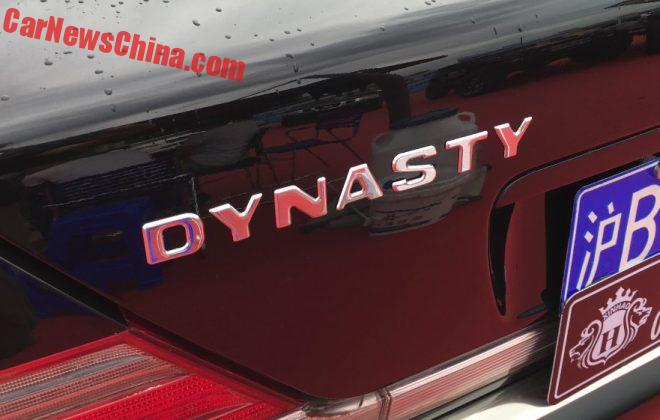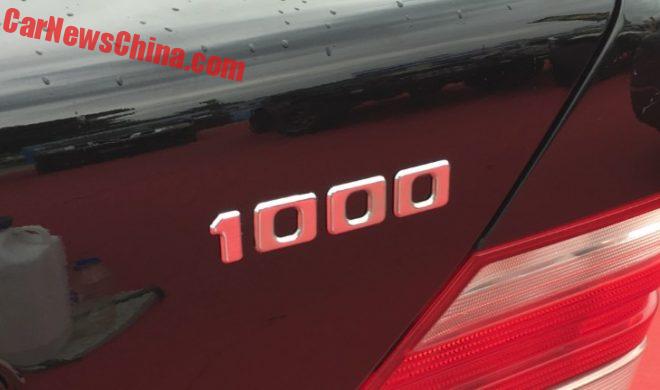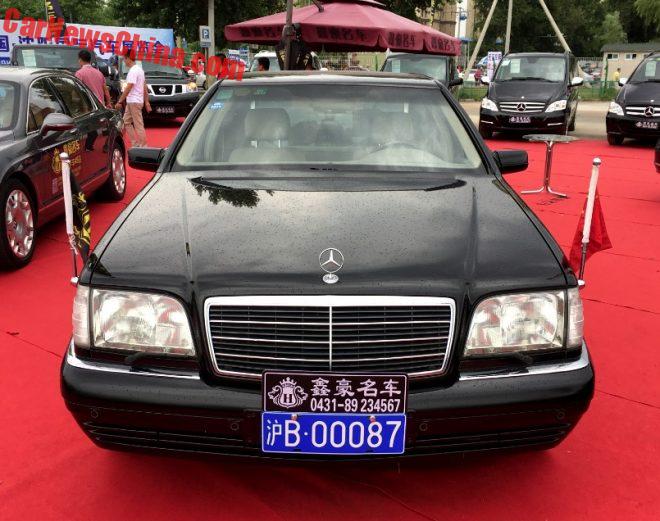 Flagpoles on the fenders. When these cars were still in service in Shanghai the Chinese flag would be on the left pole and the dignitary's country flag on the right pole.
There we no changes made to the 5.0 liter V8 engine, an indestructible unit with an output of 335hp and 480nm.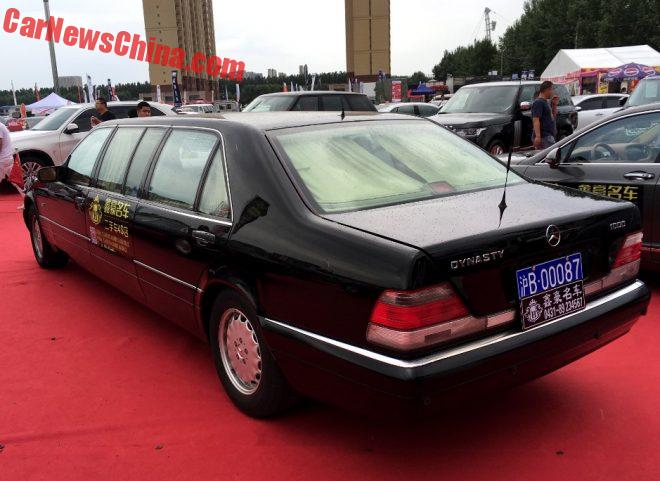 The Dynasty 1000 W140 Mercedes-Benz S500L Pullman, a great car in a great country, let's hope she finds a caring new owner. And I am just thinking, how would she look in shiny pink..?