Very good news about the incredible Windbooster Titan electric supercar From China. It is for real and will hit the Chinese car market in the first half of 2017. Better still: it will have 544 horsepower, 44 more than the company claimed earlier on. Torque stands unchanged at 1000 Nm.
The Windbooster Titan will be manufactured by a company called Windbooster Car Corporation (web), which is fully owned by Cammus (web), a large maker of performance and after-market parts. Cammus was founded in 2008 and decided to go into cars in 2014, with the Titan as the first result.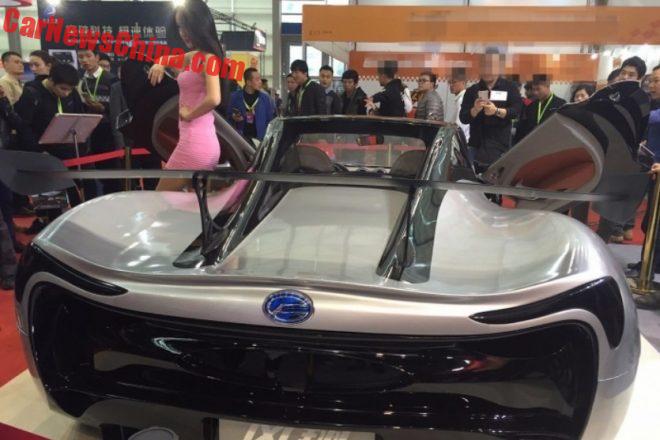 More sweet little numbers: the battery pack is 500V/72 kWh and water cooled. Charging will take seven hours on 220V and 1.5 hours on a fast charger. Top speed will be 260 kilometer per hour, range will be 400 kilometers, 0-100 will be gone in 3.9 seconds and 200-250 in 5.9 seconds.
There are two motors, one at the front axle and one at the rear axle. Together they will deliver 544 hp and 1000 Nm. The engines weigh 75 kilo each and measure only 265/350/400. Max speed of the motor is 12.000 RPM. Weight distribution is 40:60. Size: 4500/1950/1200, and wheelbase is 2650.
The battery pack is located just before the rear wheels, giving the Titan a 'mid engine' layout. The chassis is based around a tubular frame made partly out of steel and partly out of titanium.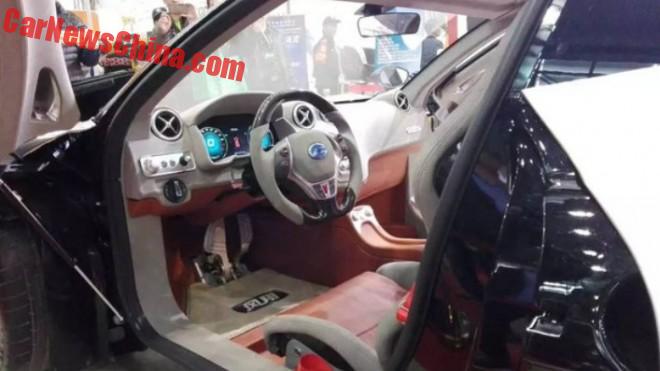 A racy interior with lots of leather, perforated pedals, and a flat bottomed steering wheel.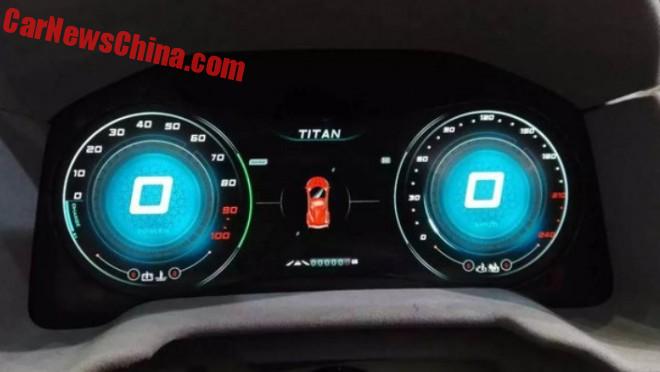 The instrument panel is fully digital and measures 12.3 inch. Power reserve meter on the left, and a speedo on the right.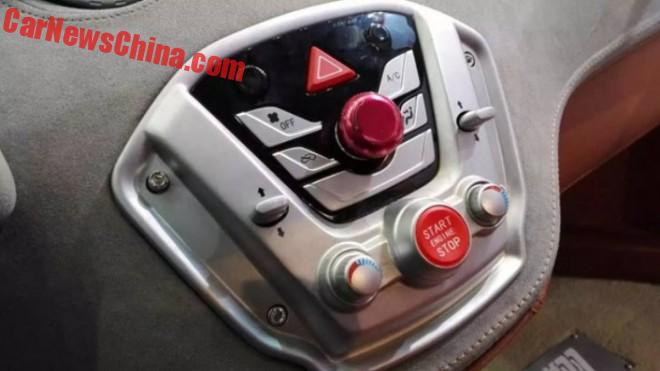 Buttons and switches are always hard to get right for a first-car concept from a non-car making company, but Cammus did reasonably well here. It looks techy and racy, and the big red start button is impressive.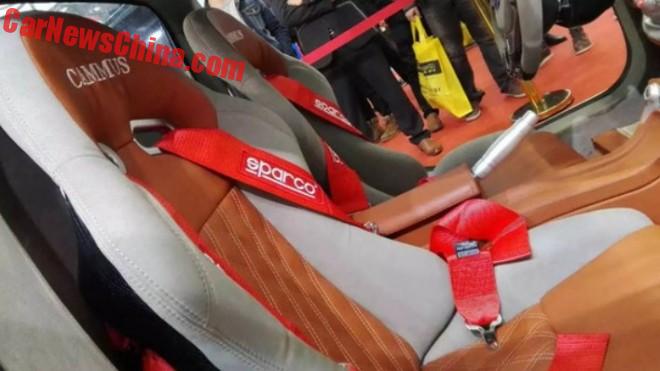 Sporty leather seats with Sparco belts and the Cammus logo on the headrest.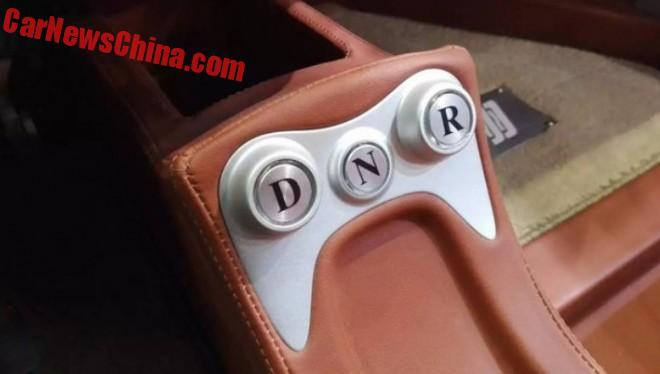 The drive selector on the center console.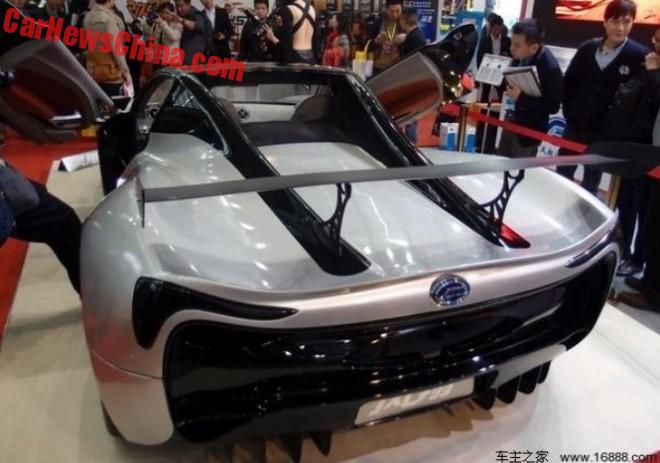 The rear with the stabilizer fins, a very wide wing on two tiny pillars, a black bumper, and an eight-fin diffuser.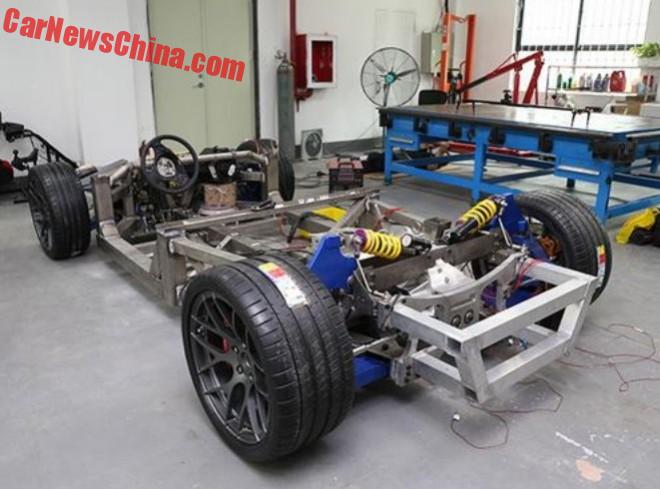 The chassis without the battery back. Note pushrod suspension.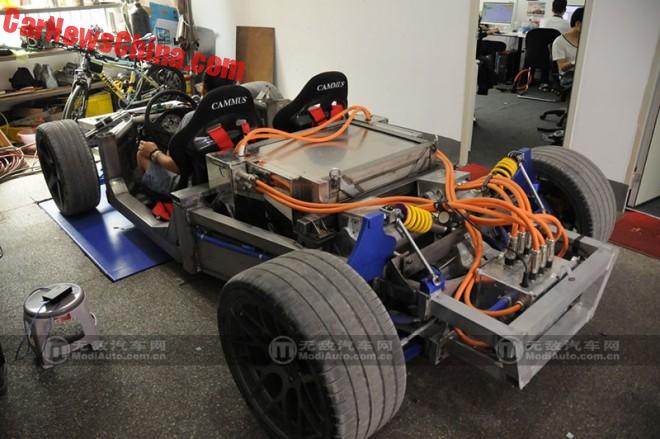 With the battery pack and wiring installed.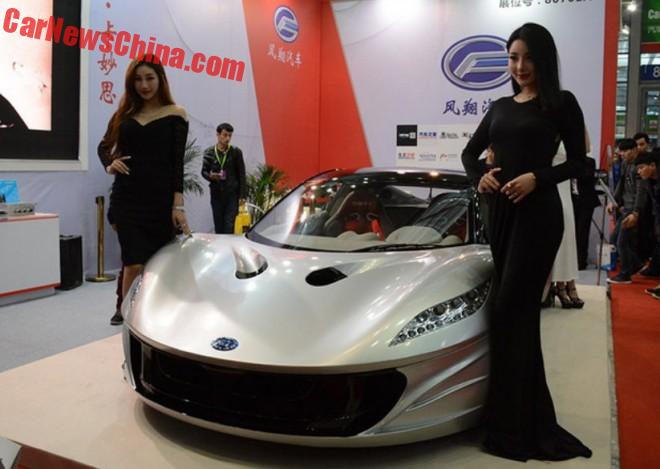 With two decently dressed girls.
The Windbooster Titan is the latest in a string of new Chinese electric supercars of proposals therefore, including the Qiantu K50, the Thunder Power, the LeSee, and the controversial Youxia One.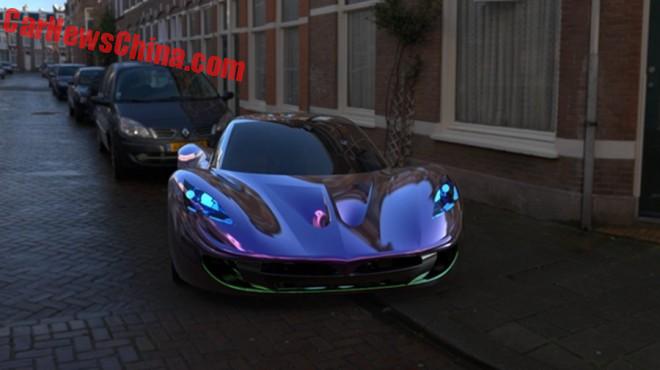 And what about this Photoshop from Windbooster's website. It shows the Titan standing in a crappy street in Amsterdam in Holland. I know, I hail from there. It is very nice Windbooster choose Amsterdam for their promotional material, but what about a nice canal or a palace next time..?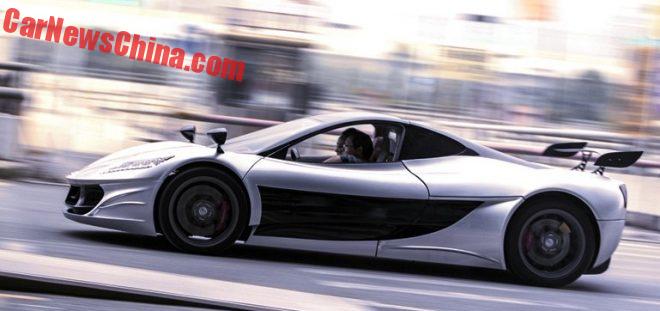 It is alive!