The Beijing Auto BJ20 SUV is finally ready for China. The final production version will debut on the Chengdu Auto Show in September and launch on the Chinese car market in October. Price will range from 80.000 to 120.000 yuan. The BJ20 features a daring design with a low grille and double headlights.
C-D pillar is completely enclosed, limiting outward visibility. But the car looks cool Wheel arches with a flat top end, proper roof rails, and a boxy greenhouse. The wheels however are a tad too small.
The BJ20 is manufactured by BAW, Beijing Auto Works, a subsidiary of BAIC, the Beijing Auto Industry Corporation. BAW also makes the BJ40 and BJ80 SUV's, among many others. The full name of the vehicle is Beijing Auto Beijing BJ20, with the second Beijing short for Beijing Auto Works.
The BJ20 will be sold via BAW dealers and not via the Senova dealers, which will hurt availability and thus sales. Senova is BAIC's successful passenger car brand. But there is a connection anyway. The BJ20 is based on the same platform as the Senova X65. It has the same wheelbase X65 but it is shorter due to the shorter front and rear overhang. Compared:
BJ20: 4451/1845/1710, wheelbase is 2670.
X65: 4654/1816/1680, wheelbase is 2670.
The BJ20 will be powered by a Mitsubishi-sourced '4A91T' 1.5 turbo with 147hp and 210nm, which seems barely enough for such a big car. Transmission is either a five-speed manual or a… a… really, a… CVT! Oh no. That is not cool in a supposedly cool car. Bad Beijing!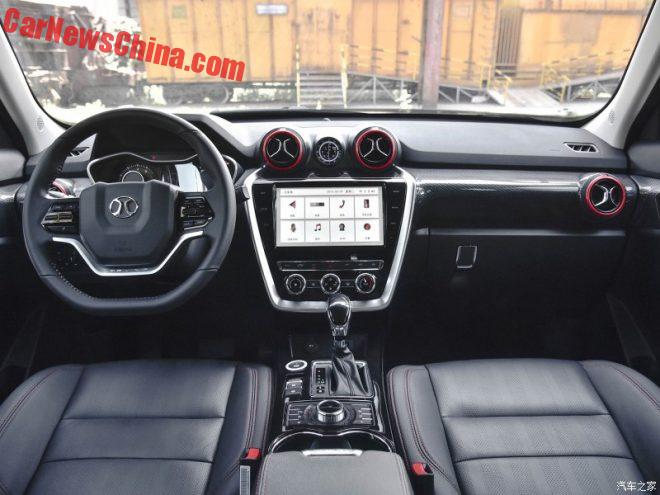 The interior is cool, one might even call it a bit crazy. Love the shape of the steering wheel. Red air vents are great.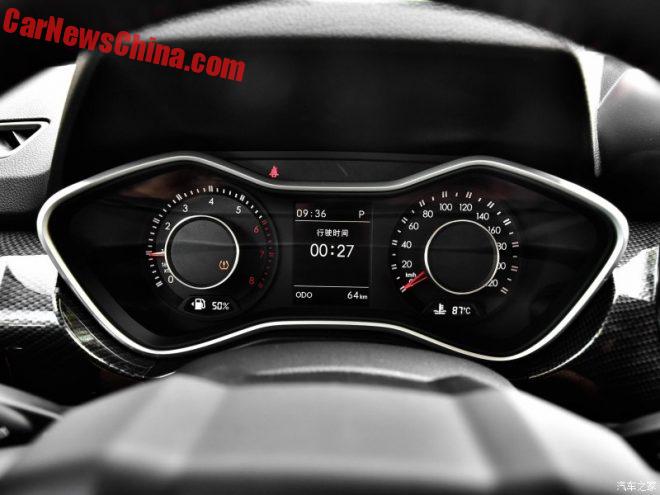 Shape of the binnacle is daring.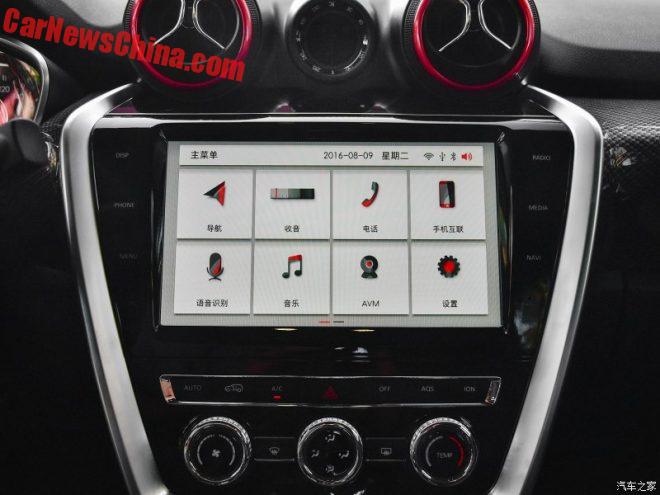 Touch screen is very good looking with white 'buttons'; very clean and clear.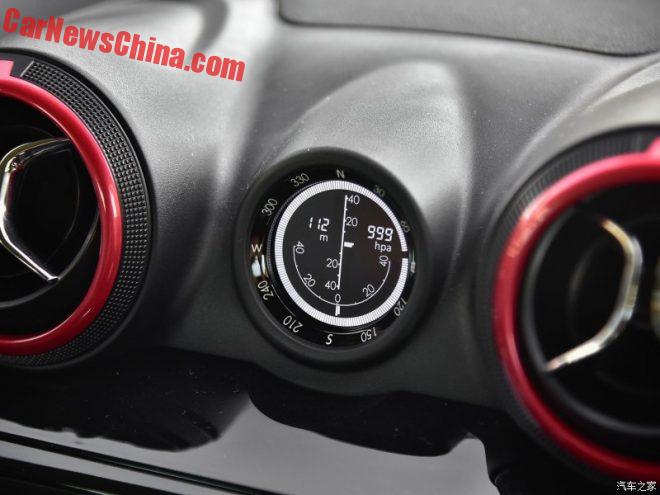 That's BAW! Proper off-road instruments are part of its heritage. Too bad the BJ20 is only front-wheel drive, has only 150 horses, and comes with a… a… aaaah!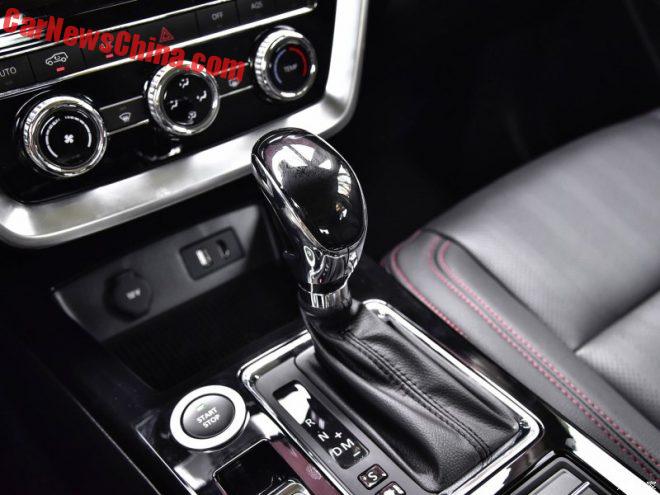 Now that is a kinky gear knob. For the… the… aaaah!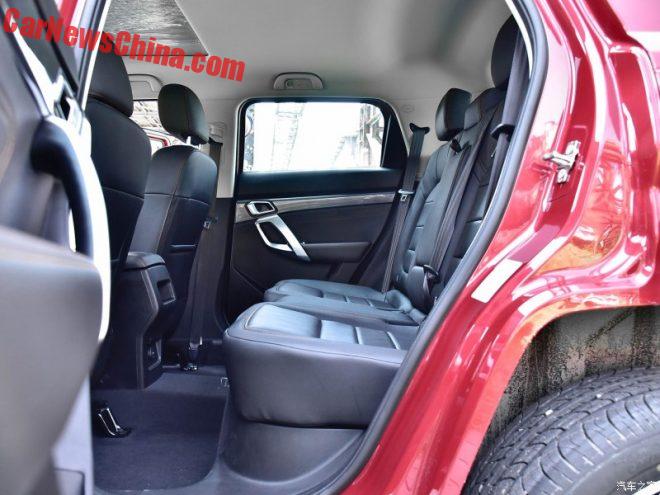 Nice in the rear. Bit gray. Could use some more color inside.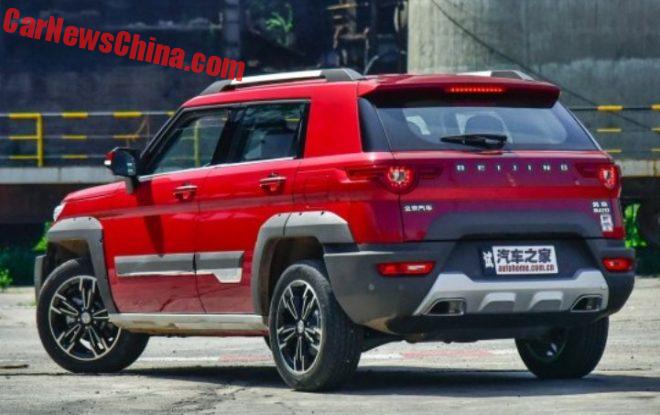 Lights a tad too Range Rover, but the rest is original enough. Skid pad with two pipe tips.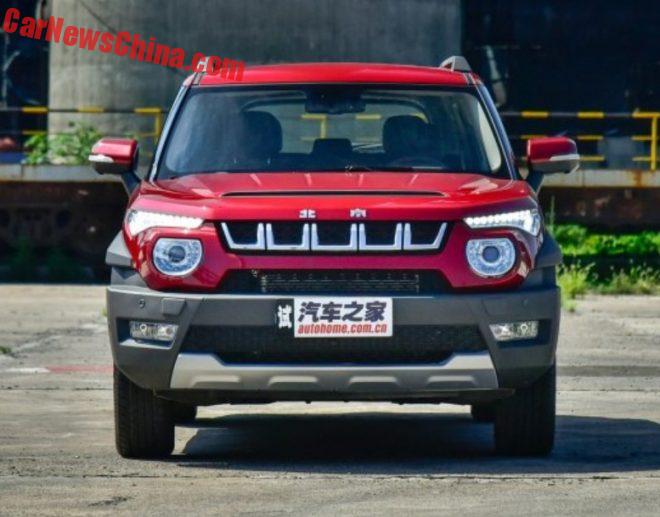 No Senova badge here. The Beijing BJ20 has the good old Beijing 北京 badge.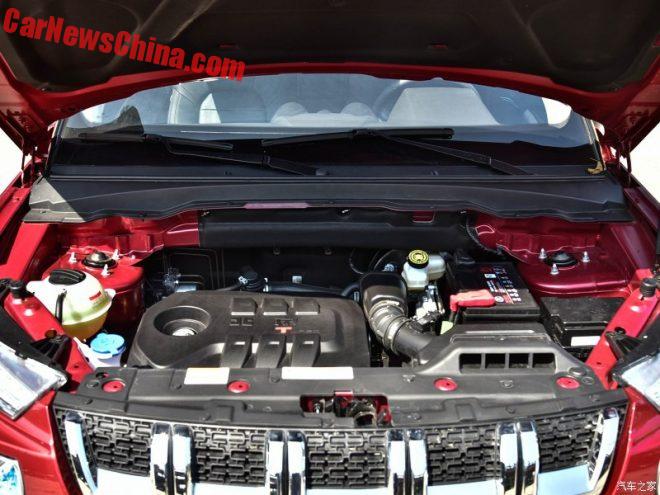 There is enough space under the bonnet for a much bigger engine. Just do it, Beijing Auto Beijing!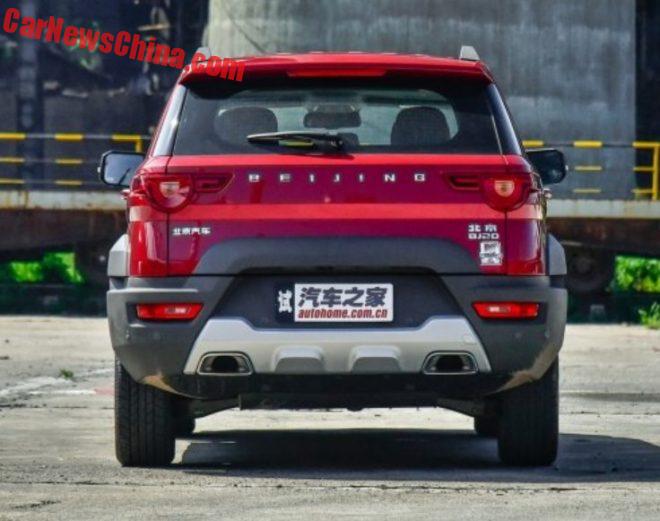 IT has a lot of Beijing. 1. BEIJING under the window. 2. 北京汽车 Beijing Qiche (Beijing Auto) on the left. 3. 北京 BJ20 (Beijing BJ20) on the right. And it is made in Beijing. And the production version was supposed to debut on the Beijing Auto Show in April (but it didn't). To Chengdu it goes, with that CVT.