A very clean Prestige Motorcoach Corporation Dodge Ram 1500 van, Spotted in China in the far east of the capital Beijing. The good Dodge was in good shape, smooth in paint and parts and clearly well-taken care for. Everything seemed original and I didn't see any rust or rot.
Prestige Motorcoach Corporation (PCM) is a van conversion company based in California. They turn mundane vans into all sorts of mobile offices and party palaces. This white beauty in Beijing is based on the third generation Dodge Ram 1500, which was manufactured from 1994 until 2003.
This particular example has a very short wheelbase, a narrow track at the rear, and ultra wide tires. The extended roof is made out fiberglass.
The van is much shorter than the giant Dodge Ram 2500 SLT V8 Magnum Family Wagon we met a few months back.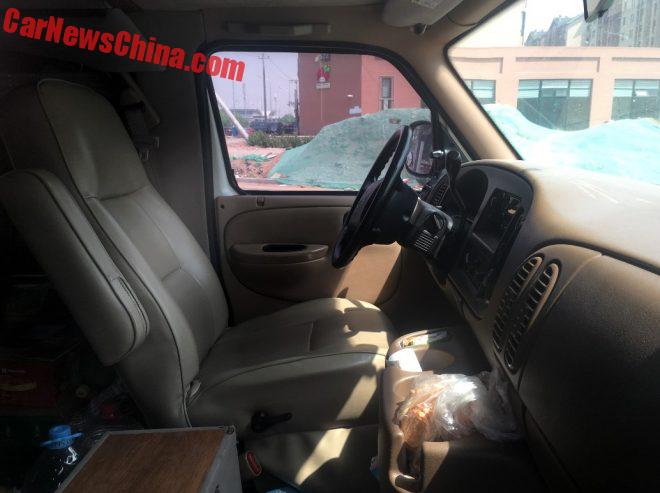 The interior was a mess but otherwise in a good shape. Light beige leather seats and a fridge instead of a passenger seat! The Ram 1500 was available with various engines, ranging from a 3.7 liter L6 to a 7.2 liter V8. Sadly I was unable to see what was under the bonnet here, and there were no engine badges on the car.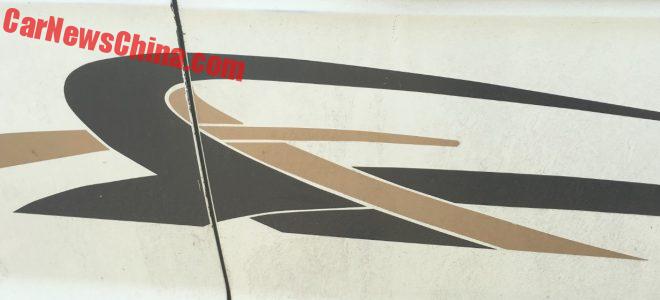 Typical late 1990's artwork. In brown and beige.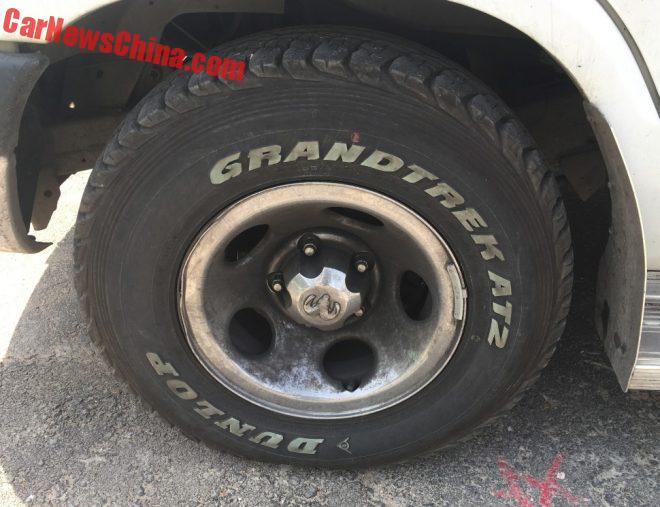 That's a proper tire; a Dunlop Grandtrek AT2, which is a 4×4 tire developed for gravel and dirt roads. They make no sense under a van conversion, but they sure look cool.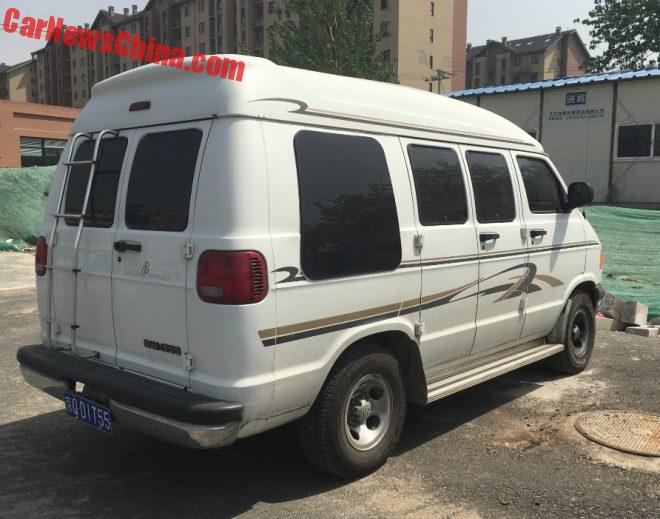 Ladder leads to nowhere. You cannot put anything on the roof. But again, it sure looks cool.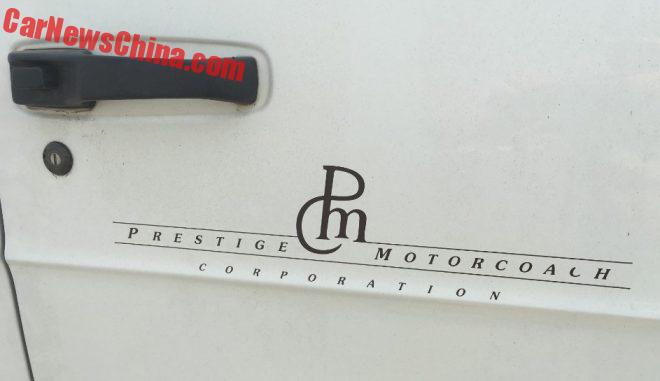 The original PCM decal.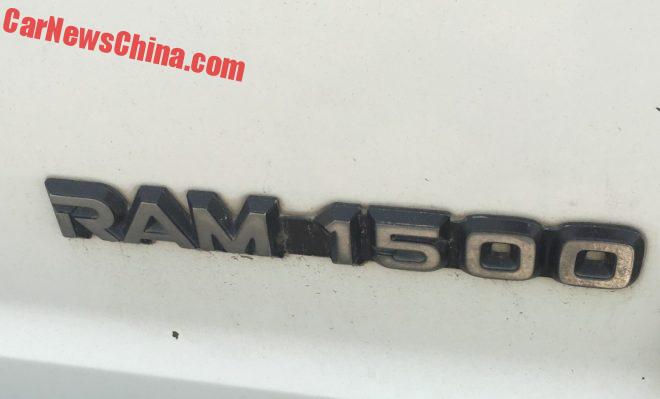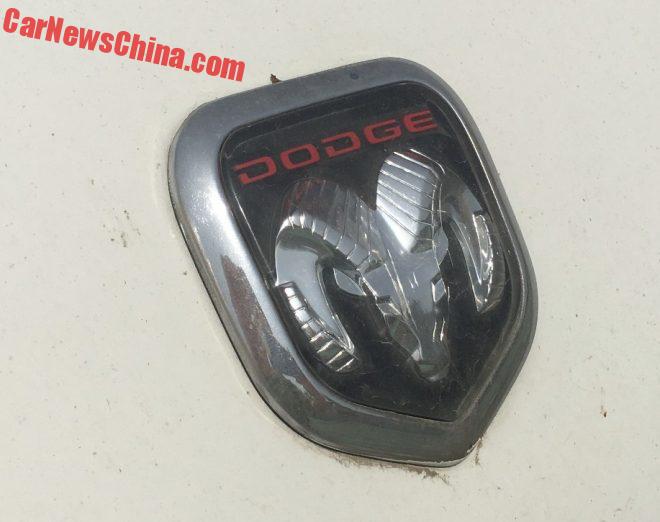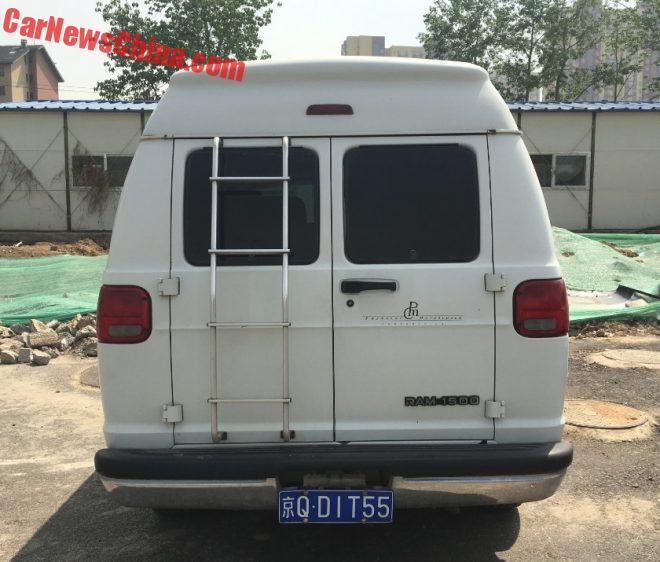 The license plate is an oldie so it appears this van has been living in China for a long while. May she stay around for longer still.