The new Hyundai Verna debuted on the Chengdu Auto Show in China, with a very pretty lady on its side. The car is rather good looking too, with a trendy hexagonal grille and LED lights. The wheels however are a tad too small. The new Verna will be launched on the Chinese car market in October.
The Hyundai stage was a bit dark. But the Verna's sporty profile is still visible, and I especially like the integrated rear spoiler, which is actually quite big. The Verna will be available with two engines: a 1.4 with 100hp and a 1.6 with 123hp, both mated to a six-speed manual or a four-speed automatic. Yes, four-speed automatics still exists in many new cars in China.
The Verna will be cheap. Price will start around 60.000 and end around 90.000 yuan. It is made in China by the Beijing-Hyundai joint venture.
Size: 4380/1728/1460, and wheelbase is 2600.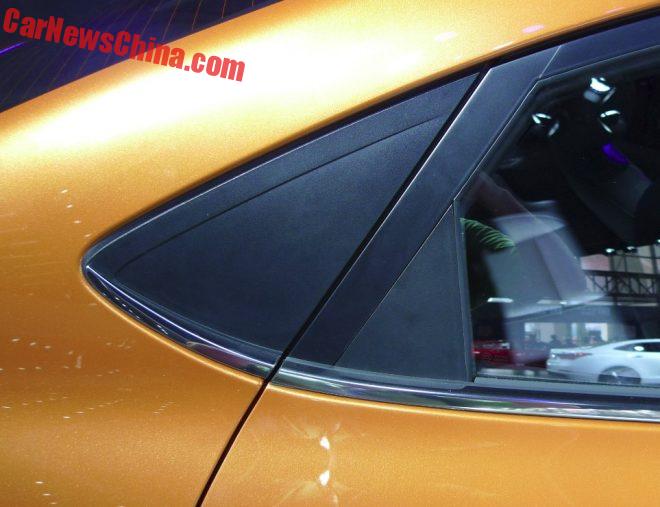 That is a proper fake window.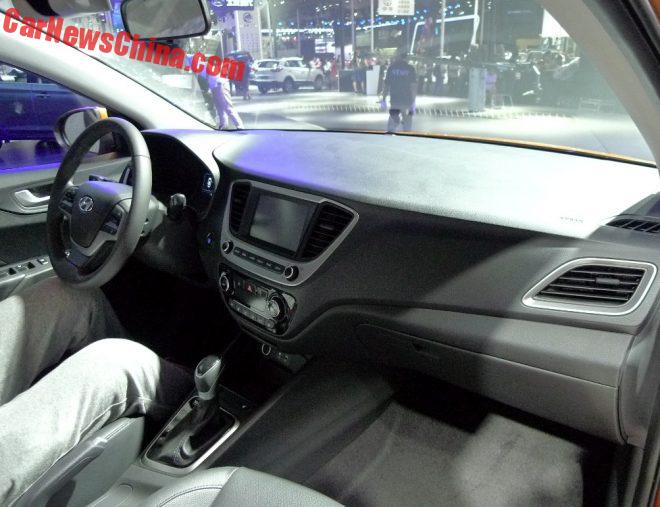 The interior is very basic and gray, with a tiny 8 inch touch screen. A very boring place to be, and that is odd, because the exterior is so good. Why didn't Hyundai add some color, or some wuzzy shaped air vents like all the Chinese automakers have? Car buyers like to see something special.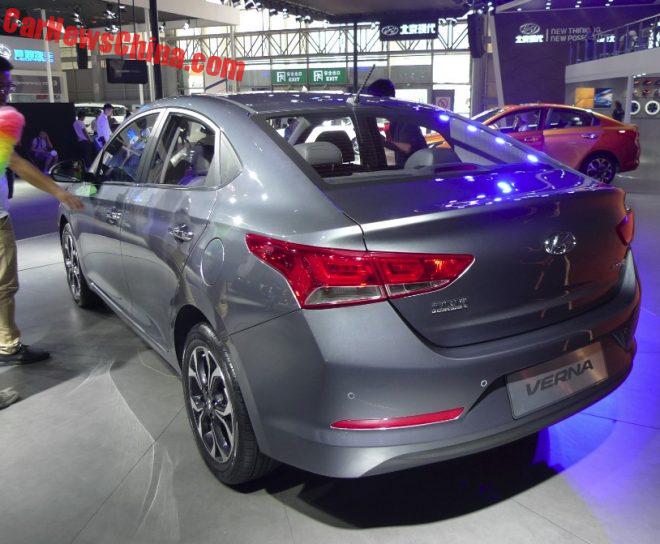 Look at that spoiler! But the lights are far too big for 2016. Smaller lights are the fashion now. Hyundai didn't get that. Just like Chevrolet.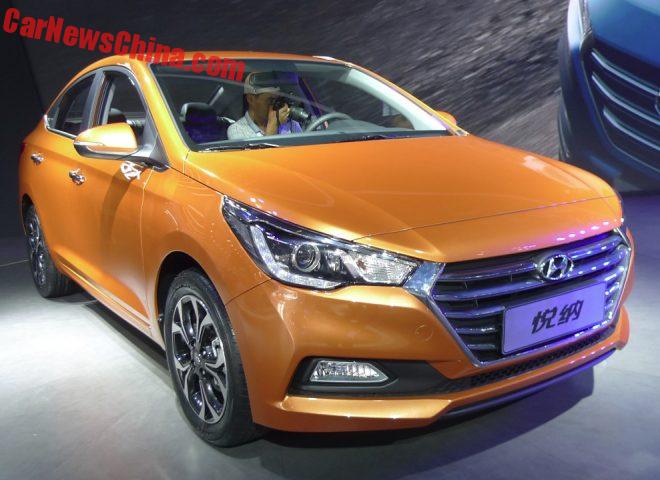 Good from the out, not as good from the in. Engines are decent but not very powerful. Competition is extremely fierce is this segment, not only from a trillion others sedans but also from a zillion cheap compact SUVs. And they all have nicer interiors than the Verna does. Not an easy sell…