Zotye has released the first official photos of the infamous Zotye SR8 Porsche Macan clone from China, showing a single car in blue with a red dashboard and beige seats. We have seen that car before. Zotye however has not released the name of the good vehicle. Earlier on we heard it might be called SR9 instead of SR8.
Price of the SR8 will start at 88.800 yuan and end at 99.900 yuan. The fuzzy numbers are no coincidence, both 8 and 9 are considered lucky in Chinese culture.
Price for the Porsche Macan starts at a steep 558.000 yuan.
Engines: 150hp 1.5 turbo and a 190hp 2.0 turbo. The engines are sourced from the Shenyang-Mitsubishi engine-making joint venture, a company that powers basically all vehicles made by smaller Chinese automakers, including the infamous Landwind X7 Range Rover Evoque clone. Transmissions: five-speed manual or a six-speed DCT.
Size wise:
Zotye SR8: 4744/1929/1647, and wheelbase is 2850.
Porsche Macan: 4681/1923/1624, and wheelbase is 2807.
Porsche has said it might sue Zotye. Zotye is not afraid. The company got away with the the SR7 (Audi Q3), Damai X5 (Tiguan), and the Zotye T600 (Audi Q5), so they expect to get away with the Macan too, and they are likely right. Next up: the Zotye Damai X7, a clone of the Volkswagen CrossBlue Coupe concept.
There is a load of roar about the SR8 in China, with some saying Zotye is a sh*t company that shouldn't exist, others are applauding Zotye for standing up against a Western automaker (really). Others again say that the SR8 is Porsche's own fault because the Macan is too expensive, others just see an attractive car for an attractive price.
The discussion about the Landwind X7 was very similar, and in the end the X7 has become the biggest sales success for Landwind ever. Even here in Beijing they are all over the place. Never seen much Landwind in the capital before the X7 arrived. Beijingnese considered Zotye too cheap and too countryside. Well, no more. Zotye hopes their SR8 will meet similar success.
Large panoramic sunroof and proper roof rails.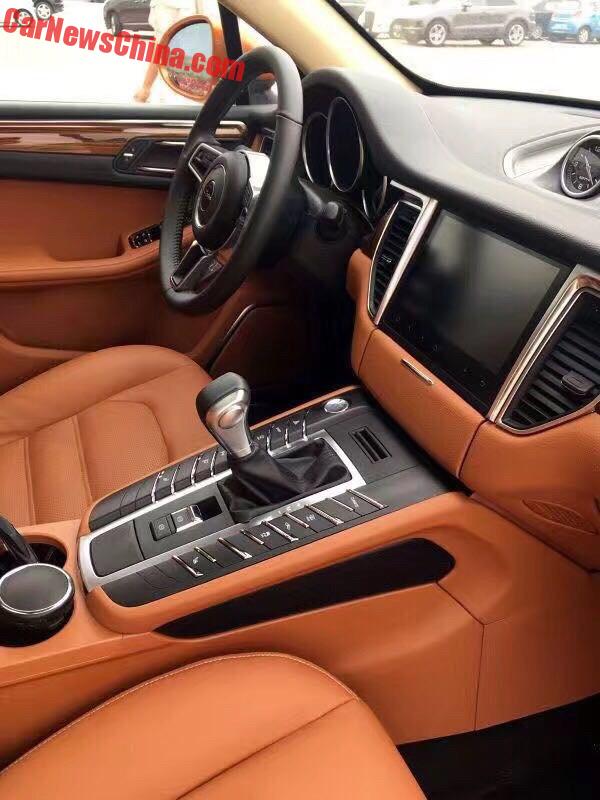 Zotye did not release images of the interior but we know how it will look like; like a Porsche Macan, up until the steering wheel and the center tunnel. If Zotye clones, Zotye clones good.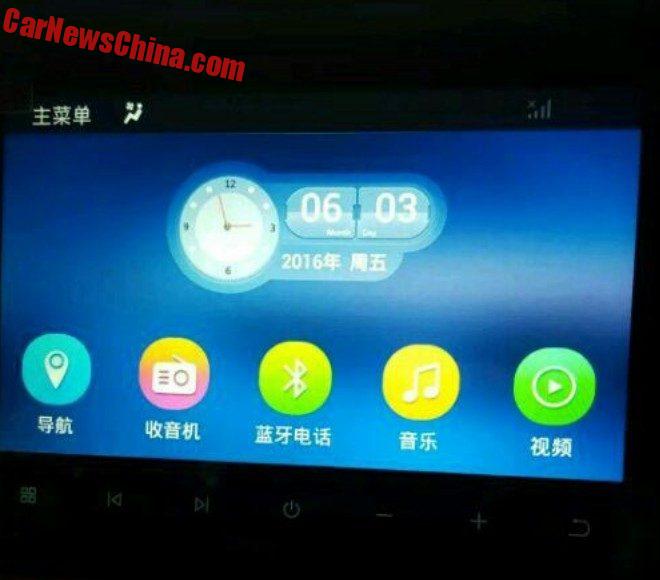 The infotainment system in action. Graphics don't seem to be very clear. It has Baidu Maps and Bluetooth.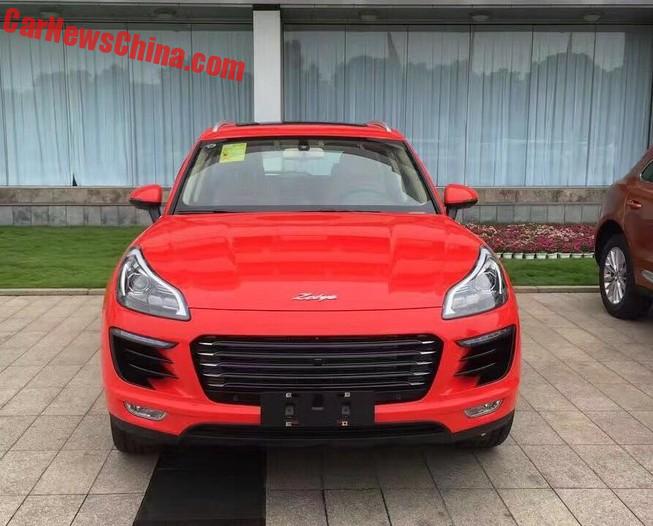 A red car fresh from the production line.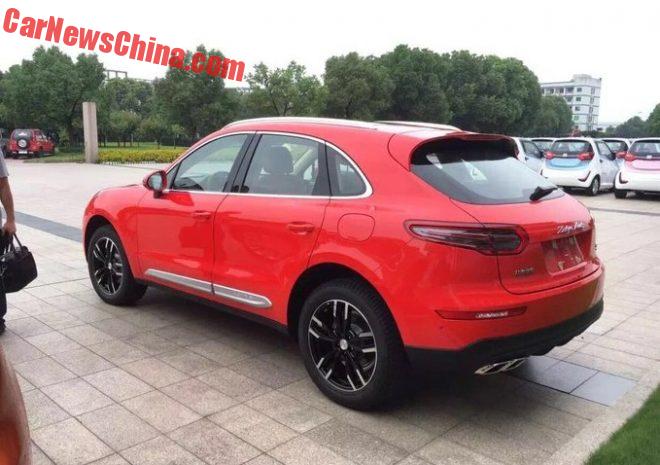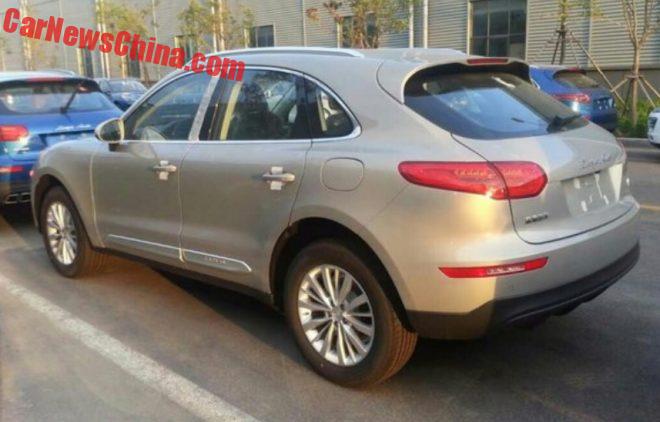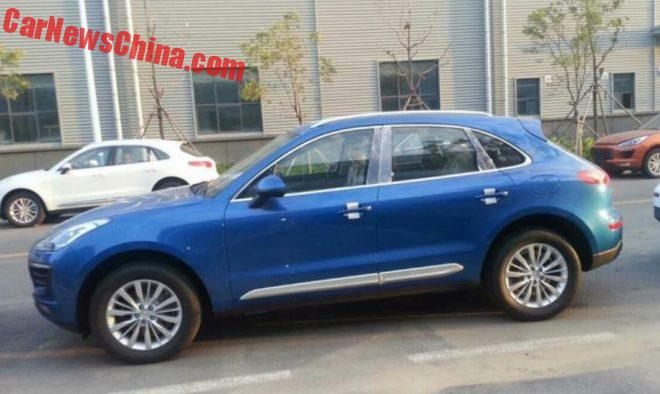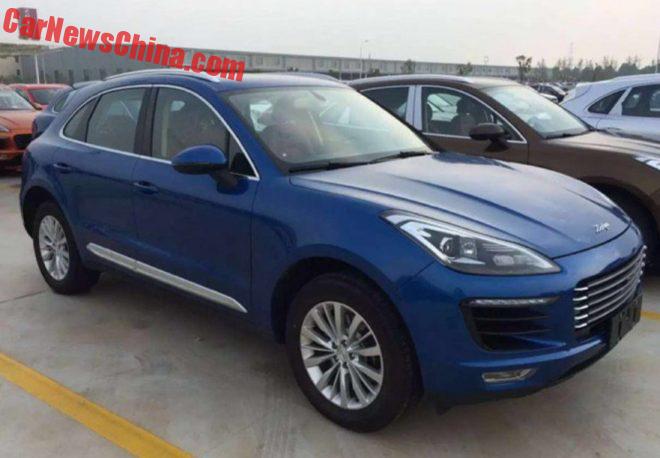 They go in all colors…