The new JAC iEV6 is ready, it will be launched on the Chinese car market just before year's end. It comes with an enclosed grille and a bit of blue in the bumper. The iEV6 is a compact electric sedan. It is based on the JAC iEV5. It was formerly known as the iEV5+, and should not to be confused with the iEV6S and the iEV6E. JAC has this thing for calling all their EVs the same…
The iEV6 is powered by an electric motor with 68hp and 215nm. It has a top speed of 100 kilometer per hour and a range of 300 kilometer.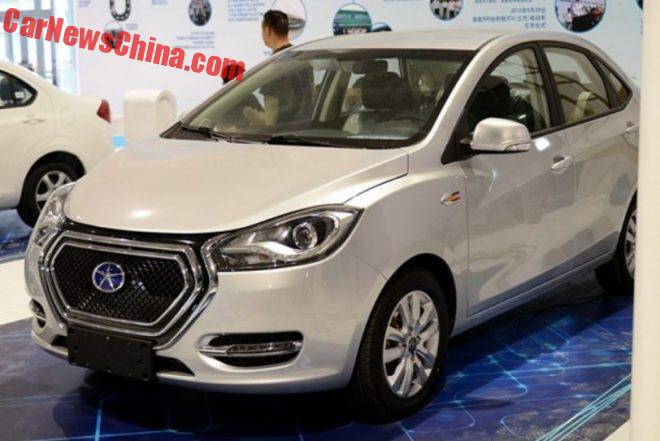 This is the JAC iEV5, with a large shiny grille. It has the same motor with the same output. It has a range of 250 km/h, 50 less, but a 120 km/h top speed. It seems that JAC just fiddled a bit with the motor management system to get from the iEV5 to the iEV6, lowering top speed to increase average range.
Nevertheless, JAC's small EVs are very popular already and the iEV6, which looks more special like-an-electric, will likely electrify sales just a bit more again.
The iEV5 costs 62.800 yuan with subsidies, the iEV6 will likely be a bit more expensive, somewhere around 70.000 yuan.