This is the new Horki 300E, an compact electric sedan, it was unveiled on the 2016 Guangzhou Auto. The 300E is based on the ancient first generation Kia Cerato, which is still in production in China. But the Horki has a different front with a shiny grille and big headlights.
Horki is a sub-brand of the Dongfeng-Yueda-Kia joint venture. The Chinese name is HuaQi, best translated as 'China Flag'.
We are happily surprised Horki is still alive, because for a while it seemed nothing was happening. We saw the first spy shots in 2012, the brand officially debuted in 2013, we saw  spy shots in 2014, and then it got very silent until the first shots of the 300E in July of this year. And now the Horki 300E is finally ready.
There were two examples on the tiny booth, located in a special exhibition hall for a special electric car show. This show was about a kilometer away from the main show so it wasn't busy. The Horki was nowhere to be seen on the Kia booth on the main show.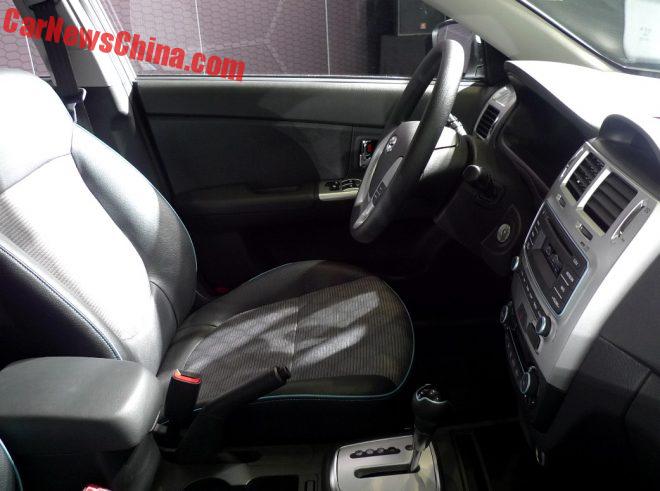 Well how shall we put this? Let's try to be nice: The exterior has been updated but the interior was not updated. Let's be honest: this looks very old. Let's be bad: this is old crap ready to be scrapped. It is sure not very good. It even has a CD player for compact discs! Vanilla Ice man! Milli Vanilli! Got to dig out my old collection someday…
Spec sheet: range is 280 kilometer on average. When you don't go faster than 60 km/h, city traffic, range goes up to 310 kilometer. Zero to one hundred takes 11 seconds. The electric motor has 108hp and 285nm, and that is in line with similar electric sedans in China. Charging takes six hours on 220V and one hour on a fast charger. Battery is 111aH/321V/35.6kWh.
Size: 4535/1735/1470, and wheelbase is 2610. Curb weight is 1445 kilo.
Size first generation Cerato: 4500/1735/1470, and 2610.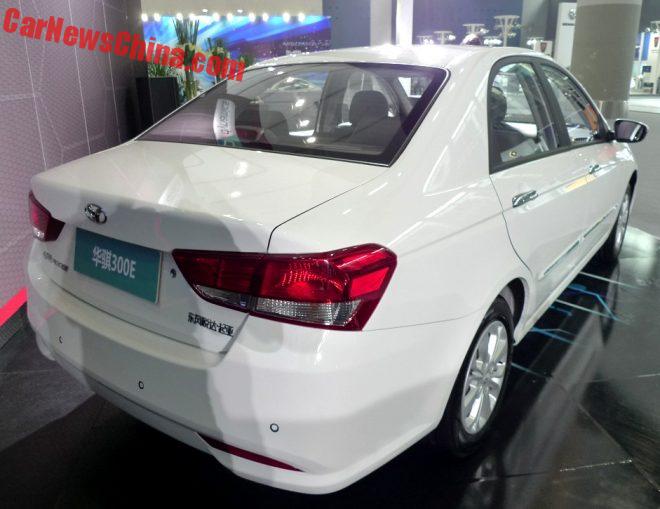 I asked the men on the booth when the 300E would be available. They said it would be next year, but they didn't know when exactly. I also asked whether this one not another demo-project without any real cars for the general public. They said it was going to be sold through Kia dealers throughout China for about 90.000 yuan after subsidies.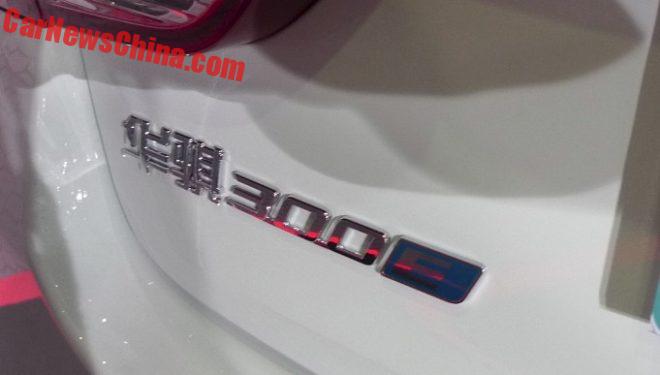 I take their word for it for now, and I will be sure to keep a very good eye on Horki. I can't loose them for another two years. But the signs are not very good: Horki doesn't have a website and it is not on Kia's Chinese site either. Why is Kia trying to hide Horki..?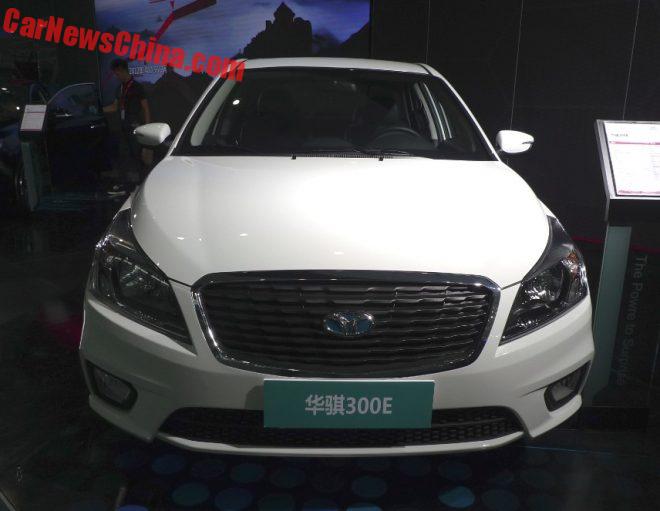 The badge is green. Horki missed the memo about blue being green in the Chinese electric car scene. Perhaps green was green in 2012, I cannot remember. Note pole on the right side of the car. They got Kia's slogan there: "The power to surprise". Well, they certainly did with this 300E. May it live long.