Spy Shots showing the upcoming Changan CS55 testing in China. The CS55 is a new compact SUV, it will be launched on the Chinese car market in mid-2017. We received a very interesting comment about the CS55 with our story about the new Bisu T3 compact SUV.
Bisu T3.
The comment said that the Bisu T3 was a copy of the upcoming Changan CS55. Bisu got the blueprints by hiring away a whole flock of designers from Changan, and they hired some from Lifan as well. All these companies are based in Chongqing City.
Bisu then managed to get the T3 out first, so folk will think Changan copied the Bisu instead of the other way around. They sure look a lot alike. Overall proportions and design are very close, see especially the design of the C-pillar, the roof line, and the hood lines. Bumper, lights, and grille differ, but not even that much.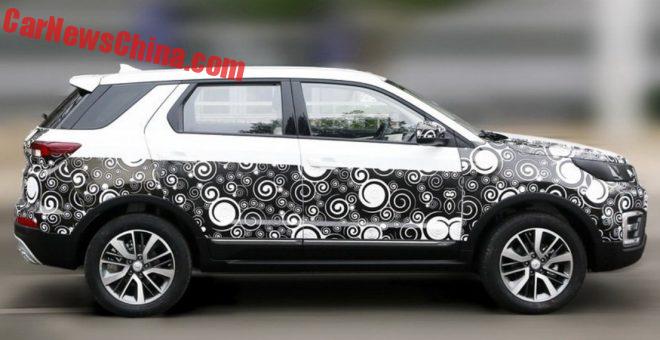 A look at the sides is even more revealing. This is a near-100% match.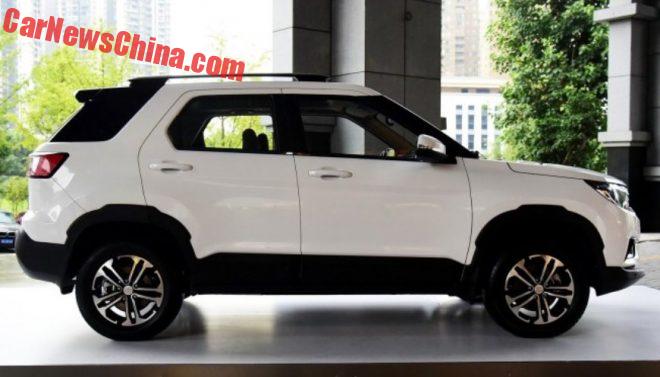 Bisu T3. It was launched earlier this week. Price starts at 74.900 yuan and ends at 86.900 yuan. Engine: 1.3 liter turbo four with 132hp and 185nm, mated to a five-speed manual, sending horses to the front wheels.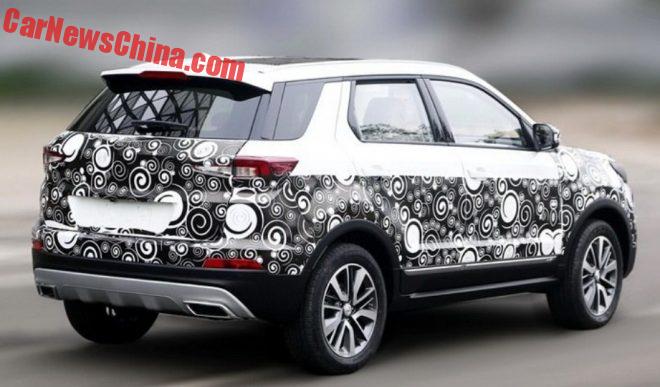 And the same goes for the rear.
Chinese car makers copying each other is nothing new. It happens a lot in the pickup truck, minivan, minibus, mini van, van, and mini-EV segments. But it is relatively rare for passenger car makers. Snatching personnel is very common too. The hottest items of the moment are the internet companies moving into cars, they try to lure engineers with offers to double their salary. Good cash, but risky.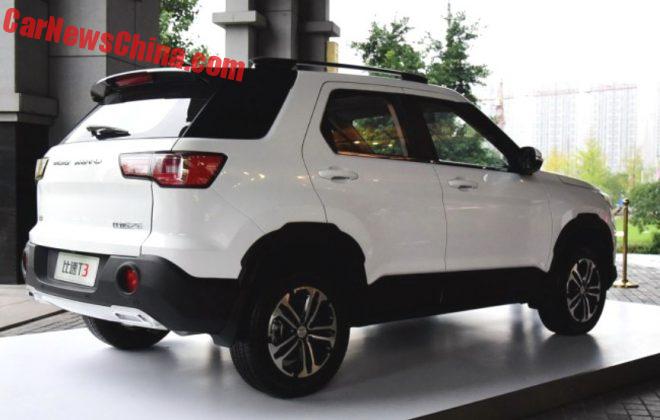 Bisu T3.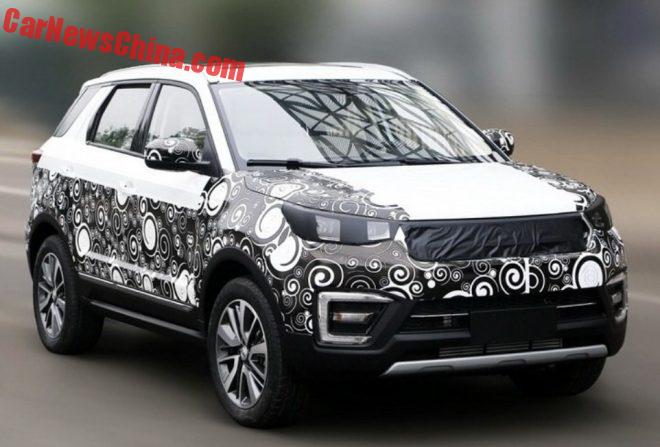 The Changan CS55 will be powered by a 1.5 turbo with 156hp. Bisu didn't steal the engine engineers away, or they didn't care. The engine has 24 hp more than the 1.3 turbo of the Bisu T3. Price is expected to start around 85.000 yuan, 10.000 yuan more than the T3. Let the Chongqing SUV wars begin…