MG has released official images of the facelifted GS SUV, showing a red car on s a snowy hill, riding in a very steep angle. I hope it doesn't fall down! Gravity can be a b*t*h, you know. The facelift includes new grille, new rear lights, new bumpers, and an updated interior. Most eye catching are the little winglets in the pods on each far side of the bumper, flanked by a vertical LED strip.
This is the current car. Its full name is MG GS Rui Teng. It was launched in March 2015. Price starts at 109.700 yuan and ends at 179.700 yuan. Engines: a 170hp 1.5 turbo and a 220hp 2.0 turbo.
The MG GS stares its platform and engines with the recently launched and much-hyped Roewe RX5. The RX5 has been outselling the GS right from the beginning, moving 20.000 units in October whereas the GS only sold 3660 units. One of the reasons of its success is the fancy infotainment system that runs on Alibaba YunOS and has loads of innovative functions and even more apps.
One might expect that SAIC, the owner of the MG and Roewe brands, would fit the same system into the MG GS. But they won't. The GS will get a slightly updated version of its current infotainment system, which isn't very good or fancy. The Alibaba YunOS deal seems an exclusive with Roewe. The new Roewe i6 will get it as well.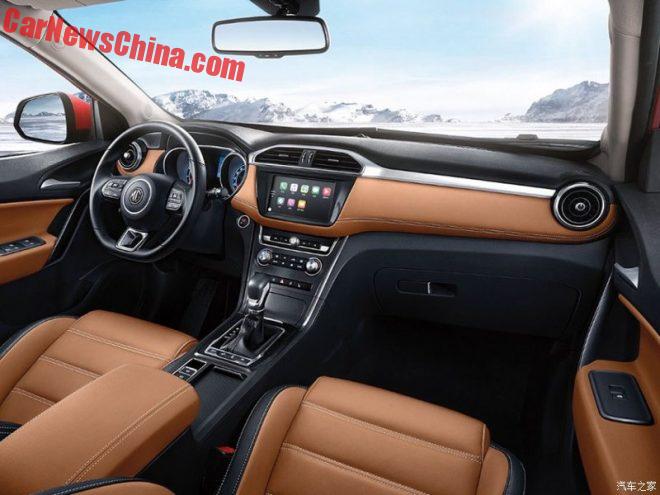 Lots of new inside: the steering wheel gets sporty, the center tunnel looks very good, new gear lever, new air vents, round air vents are good, new start button, new instrument panel pod, new dials, and the touch screen of the infotainment system grew bigger. MG hasn't said how big it is but it seems to be a 12 incher,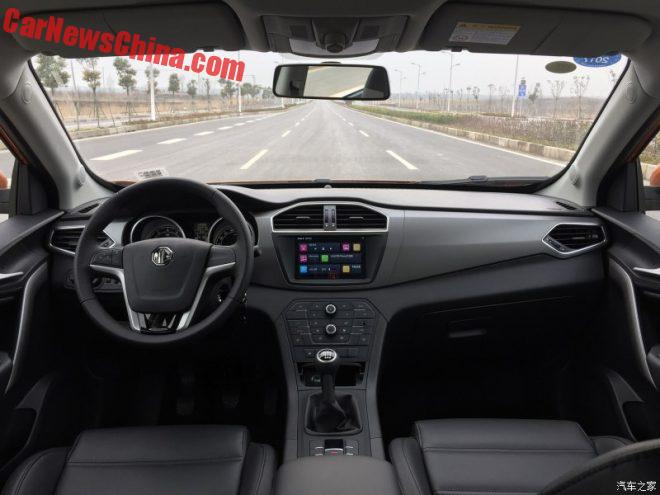 Current, with an 8-inch touch screen.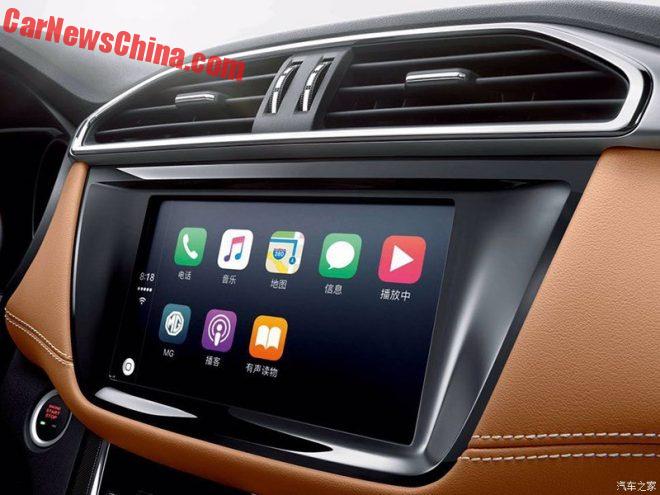 It ain't bad but it ain't no Alibaba.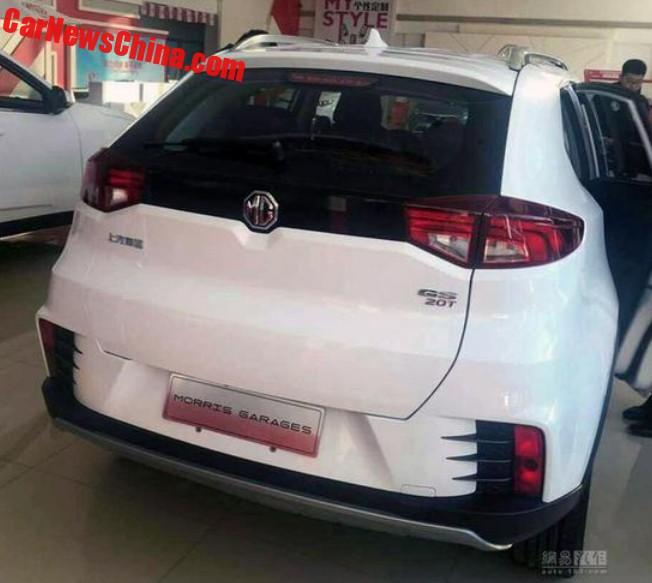 Earlier spy shots of the rear end, winglets in the bumper again. They don't really do anything but some might think they look racy.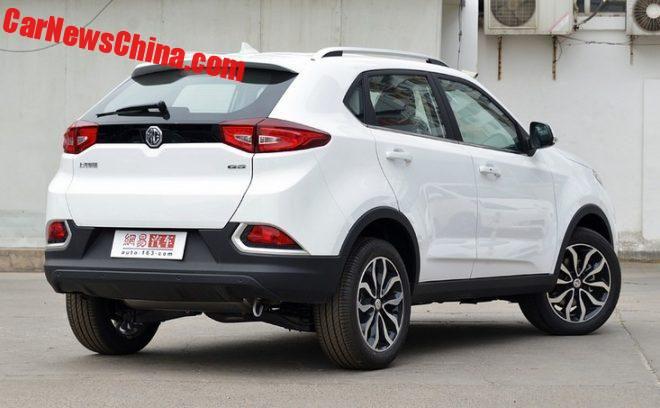 The current car.