A perfectly fine Chevrolet Lumina APV, Spotted in China near a car market in west Beijing. The good Chevy was sadly abandoned, covered in thick layers of dust and dirt. But take all that away and the car wasn't in such a bad shape. This is the facelifted Lumina, and it is amazing to see how the new front completely destroys the space ship design of the original.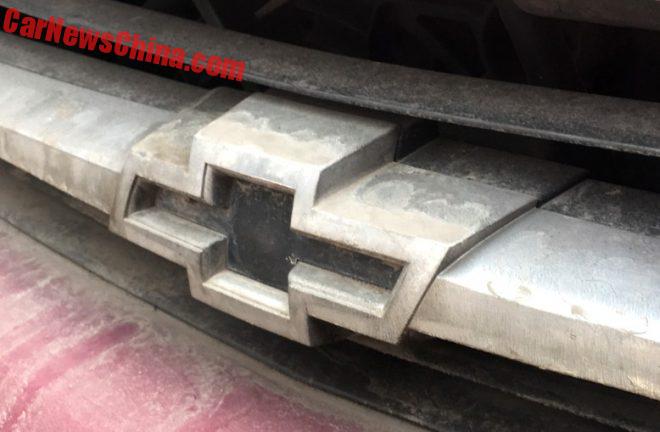 The badge moved from the bonnet to the grille, and the grille got bigger and wider too.
The Chevrolet Lumina APV was manufactured from 1990 until 1996 with a facelift in 1994. When it arrived the Lumina was a quite revolutionary car, based on the GM U-Body platform which had plastic body panels, so these vans will never rust!, but they can rot.
APV stands for "All Purpose Vehicle", big enough to seat seven and take a shipload of bags. The Lumina had two sisters in the GM empire; the Pontiac Trans Sport and the Oldsmobile Silhouette.
Power came from three V6 petrol engines with either 3.1 or 3.4 or 3.8 liter, mated to a 3-speed automatic or a 4-speed automatic, sending horses to the front wheels.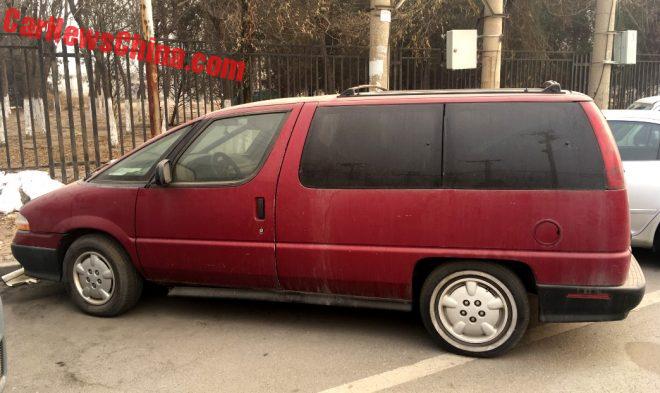 This example is painted in wine red, which is a tad too sombre for the Lumina. Roof rack fitted in the roof for transporting the canoe. White wall tires and wheel covers are original.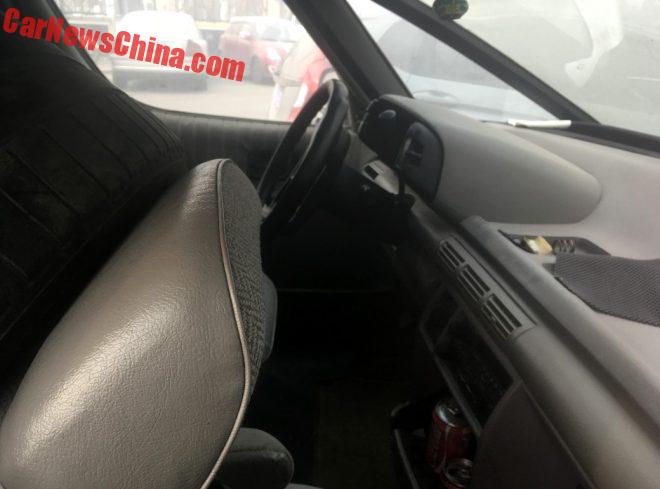 The interior was updated too; with a new and much rounder instrument pod. Compare.  This is likely a low-spec version with fabric seats instead of leather ones.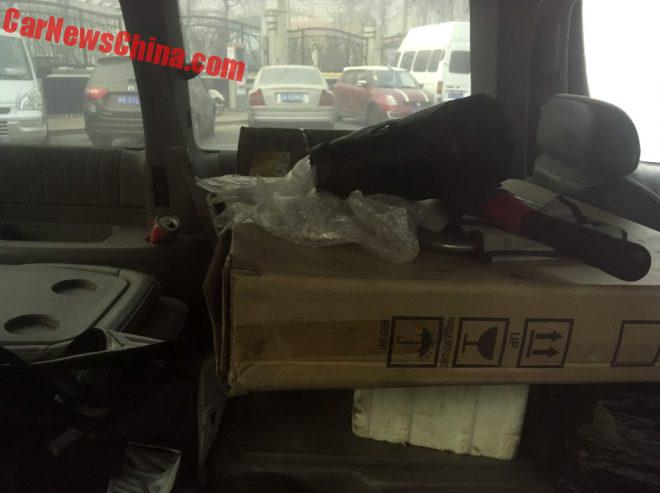 The poor old APV was loaded with all sorts of crap.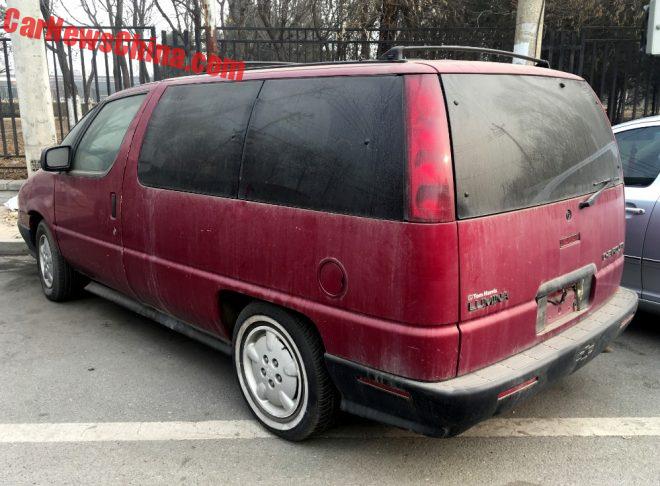 Beijing's dust is getting to and into the Lumina, it needs some love and care, but it seems nobody will give any. Badly, most of these abandoned cars eventually end up on the scrapyard.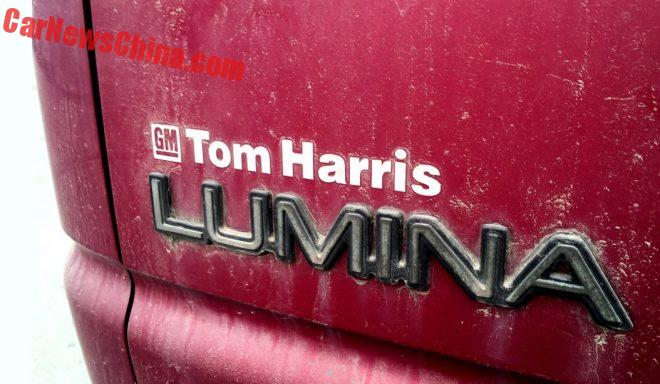 The Chevrolet Lumina was officially imported into China in the 1990's and this is the very first facelifted example we have met. Earlier on we met a pre-facelift blue and a pre-facelift white. However! It appears that this wine red particular example came to China via another way, as it was originally sold by a Tom Harris dealership in Canada. It is possibly an ex-embassy car.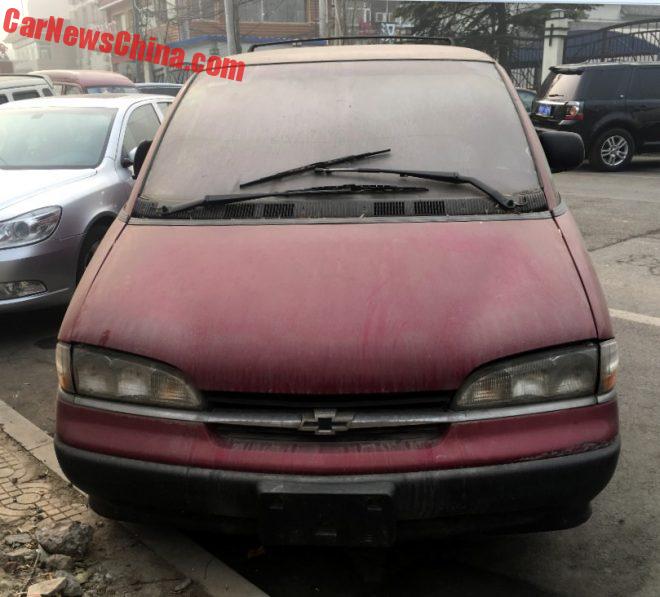 What a beautiful complicated windshield wipers!