A perfectly fine Chevrolet Lumina APV, Spotted in China on a car market in north Beijing. The good Chevy was painted in bright white, which is the very best color for the Lumina, emphasizing its space ship design. The car was in great shape and it even still had all the red strips!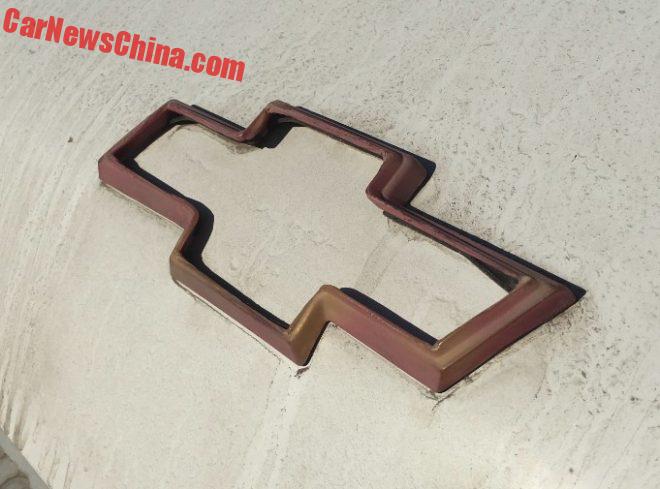 The Chevrolet Lumina APV was manufactured from 1990 until 1996 with a facelift in 1994. This white Beijing car is a pre-facelift example. When it arrived the Lumina was a quite revolutionary car, based on the GM U-Body platform which had plastic body panels, so these vans will never rust!, but they can rot.
APV stands for "All Purpose Vehicle", big enough to seat seven and take a shipload of bags. The Lumina had two sisters in the GM empire; the Pontiac Trans Sport and the Oldsmobile Silhouette.
Power came from three V6 petrol engines with either 3.1 or 3.4 or 3.8 liter, mated to a 3-speed automatic or a 4-speed automatic, sending horses to the front wheels.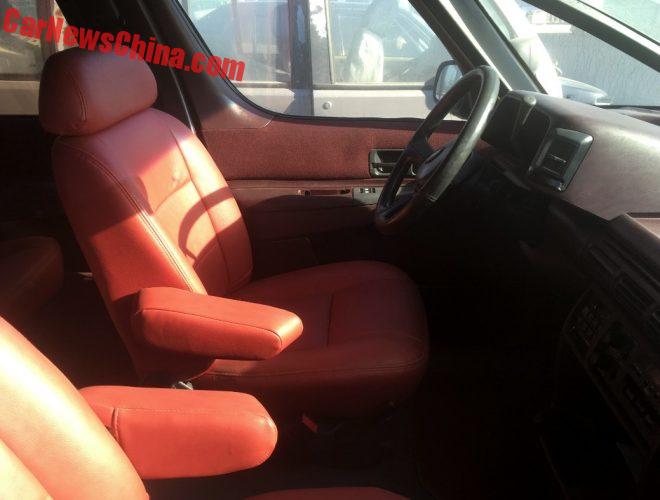 A white body with a red interior! Things just can't get any better. The seats and dash look pretty good, not much wear or tear.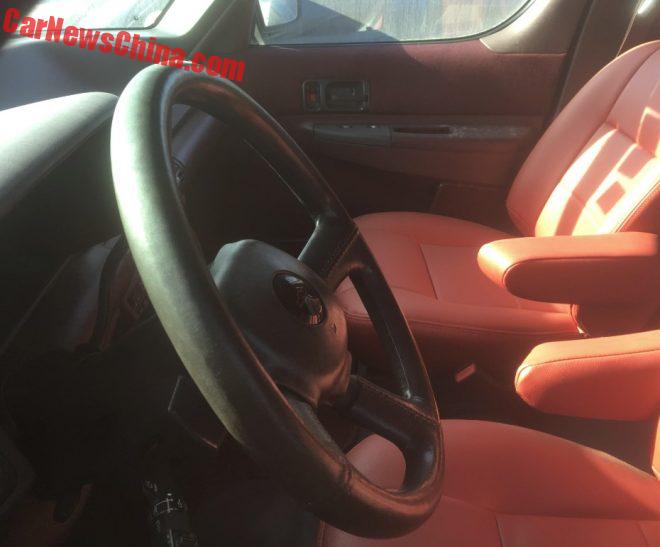 The Lumina was factory-fitted with a surprisingly sporty three-spoke steering wheel.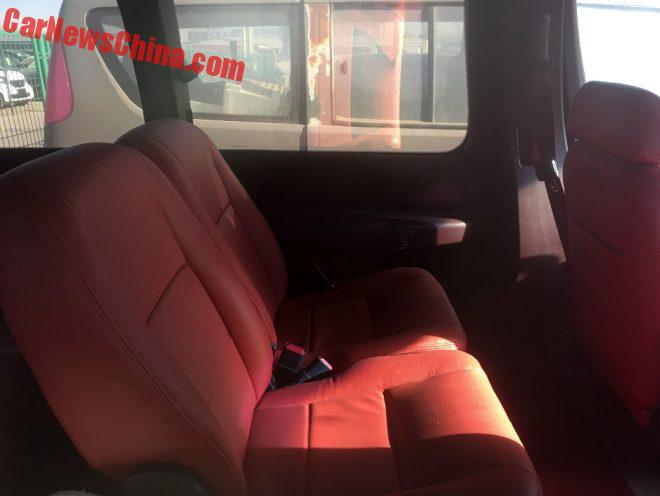 The second row with three seats but no headrests.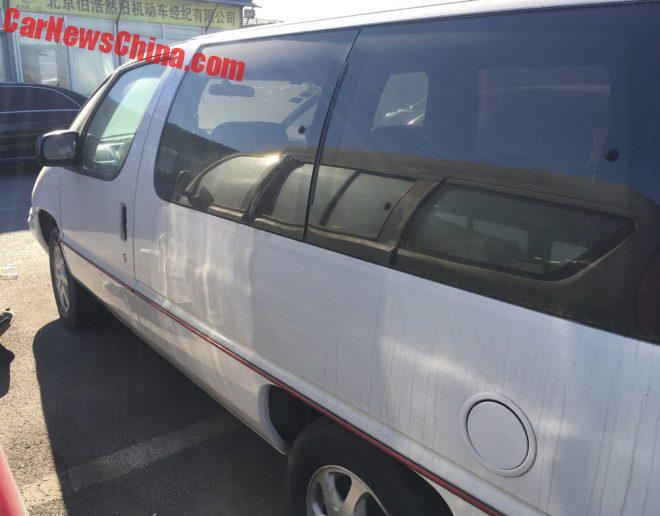 The wheels were odd. On the right side, see first photo, it had the original white wall tires and original wheel covers. On the left side however it had a set of newer tires with… Toyota wheel covers! The horror.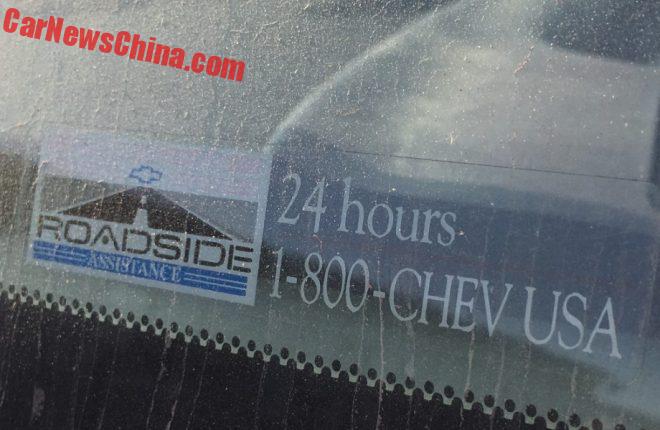 An original Roadside Assistance sticker. We saw the same sticker on  a C4 Chevrolet Corvette.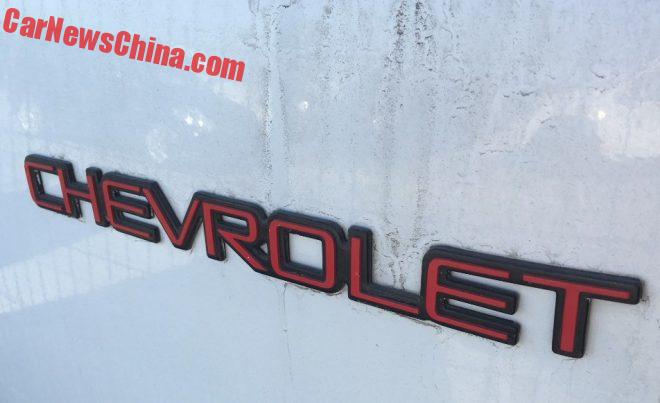 The Chevrolet Lumina was officially imported into China in the 1990's, Earlier on we met a blue Lumina elsewhere in town.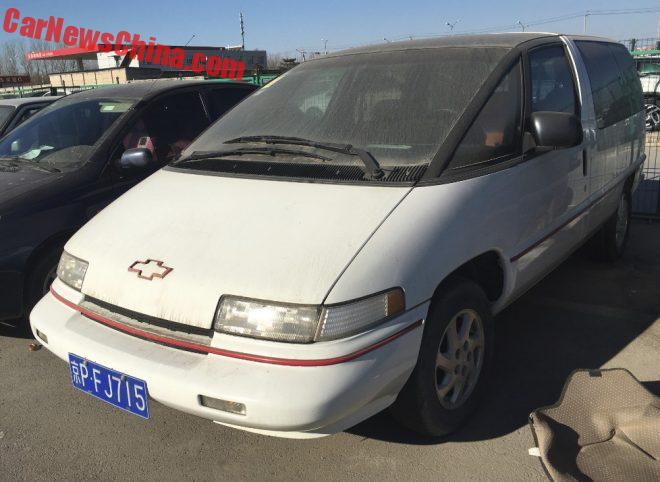 This white car was owned by the owner of a nearby car shop. He said it was a "good car" but didn't really want to say more. These Chinese car salesmen just ain't of the talkin' kind. He better get a hose and some water and clean that poor car up!