The new Beijing Auto EC180 will be launched on the Chinese car market on January 18. The EC180 is a small electric hatchback with crossy black wheel arches and a black bonnet. It has subtle blue lines around the badge and on the wheels' center. In China, blue is the color of green.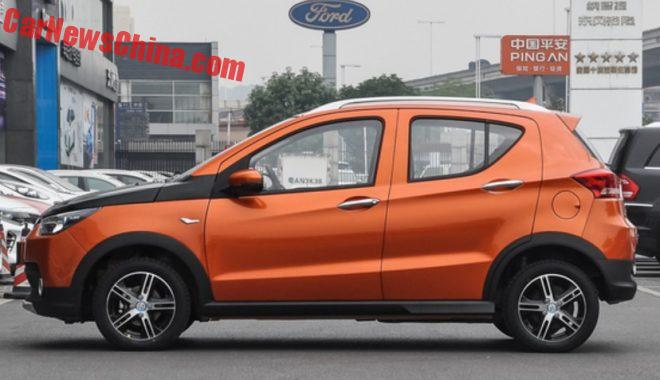 Very distinctive crease over the door handles, ending up in the rear lights. The wheels, while fitted with sporty alloys, are idiotically small. Many Chinese automakers fit small wheels in a cheap-ass bid to push down fuel consumption or extend range. Fair enough but the practice is getting a bit ridiculous recently, and therewith dangerous. Try to do the moose test in this one!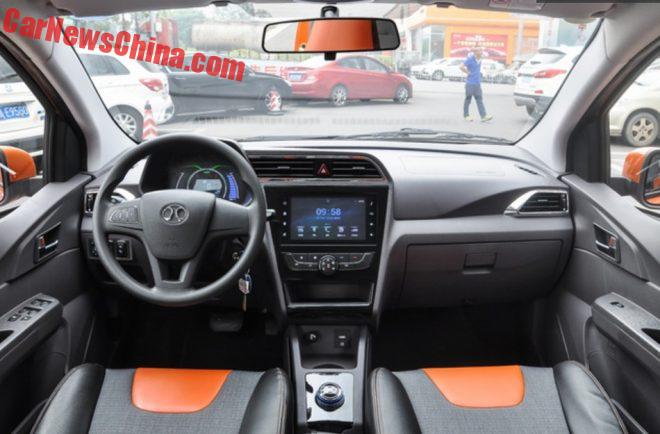 The interior is rather dark and gray for a Chinese EV, although the orange seats help a little bit. The touch screen measures a proper 10 inch and the instrument panel is 1985-digital. The infotainment system is fitted with Baidu CarLife and communication software called C-Car. Drive selector on the center console, just behind the single cup holder.
Round fog lights are nice. The EC180 is powered by an electric motor with 41hp. Range is 180 kilometers, hence the name of the car, and top speed is 100 kilometers per hour. Charging will take six hours on 220V. Size: 3672/1630/1495, wheelbase is 2360 and curb weight 1085 kilo.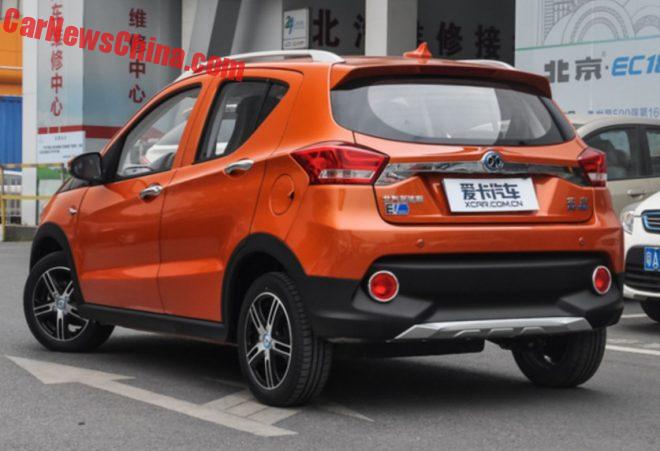 The EC180 is manufactured by BAIC BJEV, a subsidiary of the Beijing Auto Industry Corporation (BAIC). BAIC only owns 60% of he company. The other 40% of the shares are divided among other shareholders, including LeEco, the creator of the LeSEE electric super sedan.