A fiery red Ferrari 348TS, Spotted in China in a showroom in the far west of Beijing. The Italian race machine was in extremely good shape, perfectly maintained, smooth in its black paint, and completely original down until the alloys.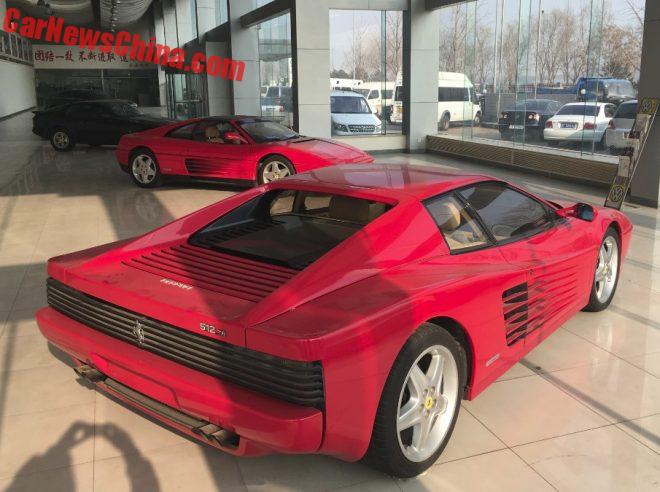 The Ferrari 348TS was in good company of a Porsche 944S and a 512TR. All three cars belong to a collector who also owns a company that trades in specialty vehicles like ambulances and police vans. He also used to trade (fleet) in passenger cars of Shanghai-Volkswagen, Mazda, and Honda. Cars of those brands were once displayed in the showroom, but when that business stopped he put these three there.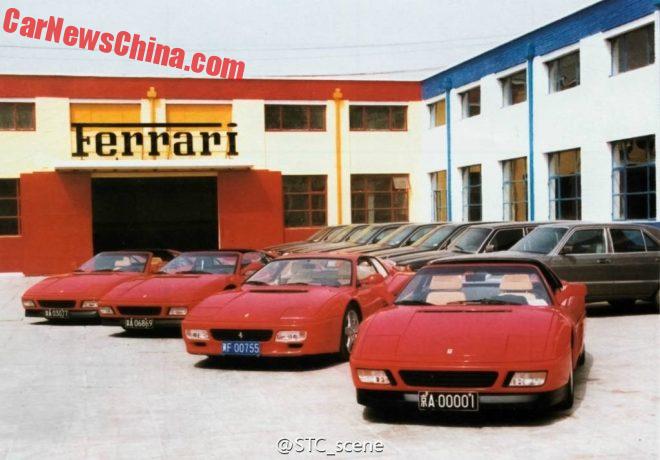 This particular 348TS was imported in period; On this historical photo four Ferrari's including the famous A 00001 348 which claims to be the first Ferrari in China. That might true. It has the black license plate 京A·00001, which means it was the first foreign-registered car in the Chinese capital. Next to it a blue plated 512TR, further to the left a 348TS with 京A·06869, and most to the left our A·03077.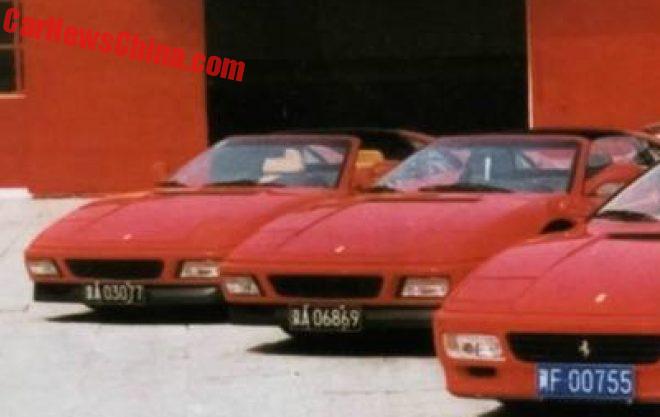 Black license plates were issued to foreign owned companies from the 1980's to the early 00's. These companies could buy a car locally, and they were also allowed to import their own cars. And that was any car they wanted to, there were no limits to the kinds of car or the number of cars. This of course led to some 'creativity' where fake-foreign owned companies where set up with the sole target of importing cars and sell 'm on for much more in the open marketplace.
In the old days black-plated cars had some privileges comparable to diplomatic cars; no police officer would dare to stop them and they could basically park wherever they wanted without fear of a fine.
Nowadays, a black-plated car is counted just like all the others. The government does not issue new black plates anymore but those who have one can keep it until eternity.
Photo via STC Scene.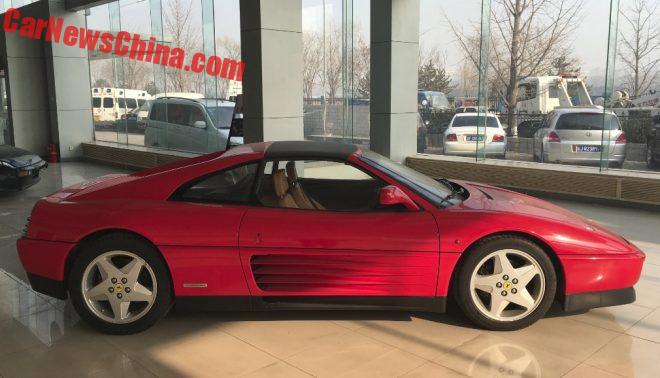 The Ferrari 348 was made from 1989 until 1995. The TS was a targa model, …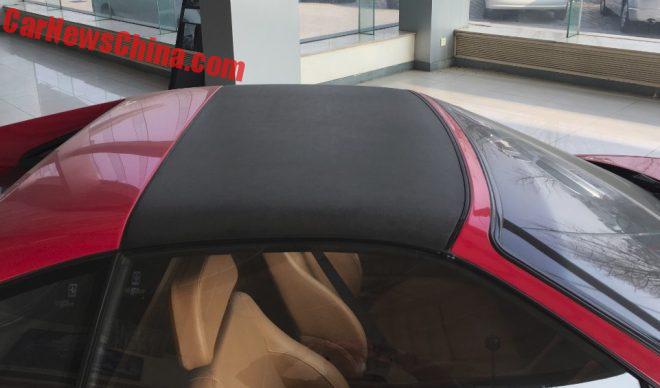 … where the mid-section of the roof would come off for that sunny cabrio feeling.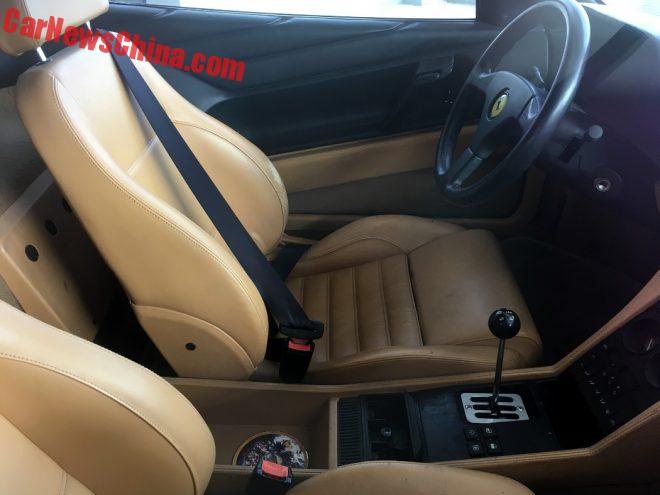 The interior was in near-perfect condition. Beige leather seats and a black dashboard. The 348TS was powered by a 3.4 liter 23-valve V8 engine with 300hp and 324nm, mated to a five-speed manual 'box. Top speed was a speedy 275 km/h and 0-100 was gone in 5.6 seconds.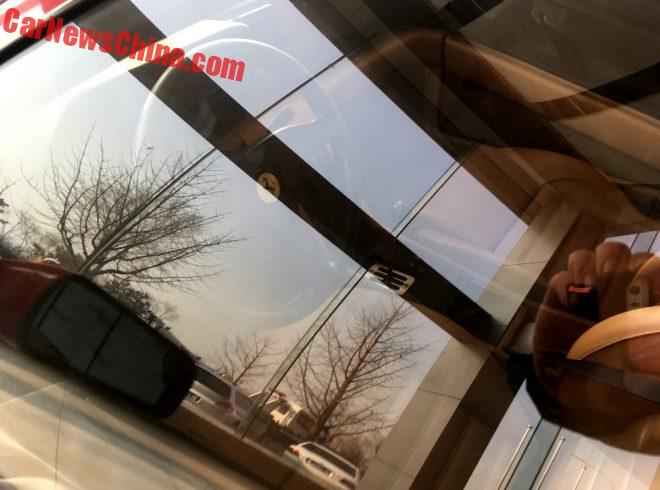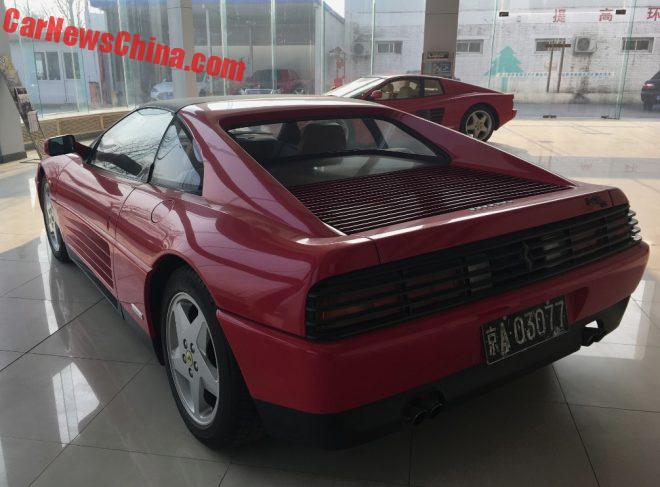 The rear end with the famous black-bar rear-lights panel.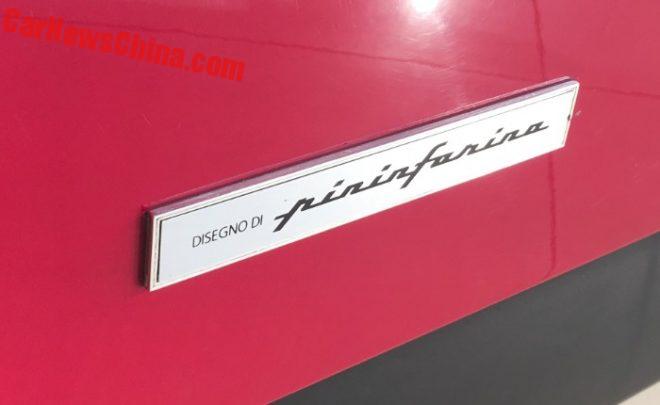 Designed by Pininfarina.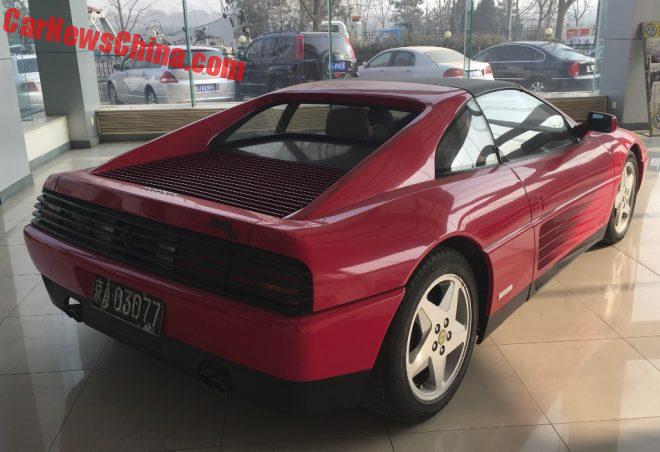 The 348 is today considered as one of the 'wildest' Ferrari's ever built, which basically means it was a bit unpredictable at high speeds. You just wouldn't say when you look at it, just wouldn't say…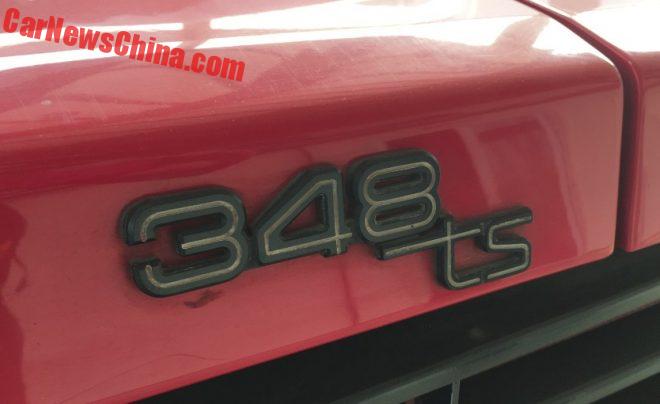 The 348ts badge, gray over black.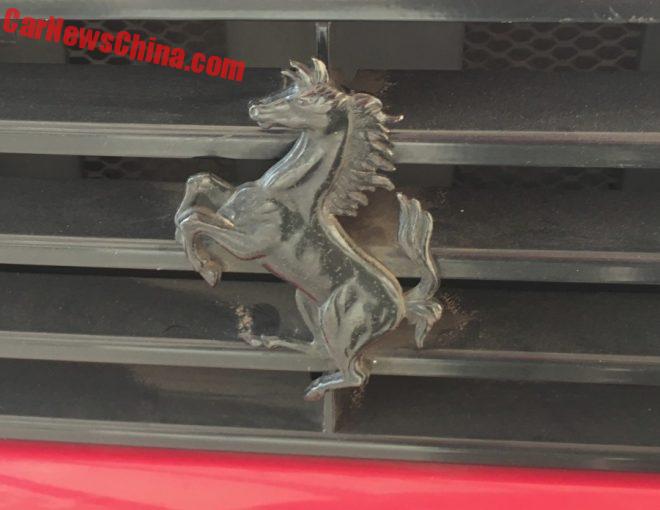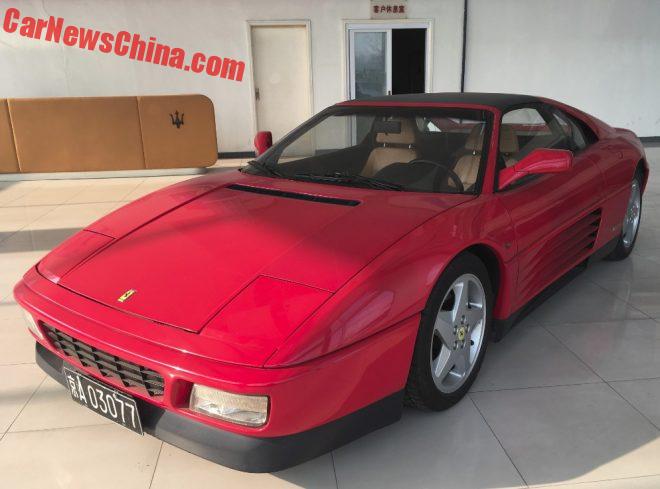 Time has been good to the 348; a brilliant timeless design that makes modern Ferrari's look old.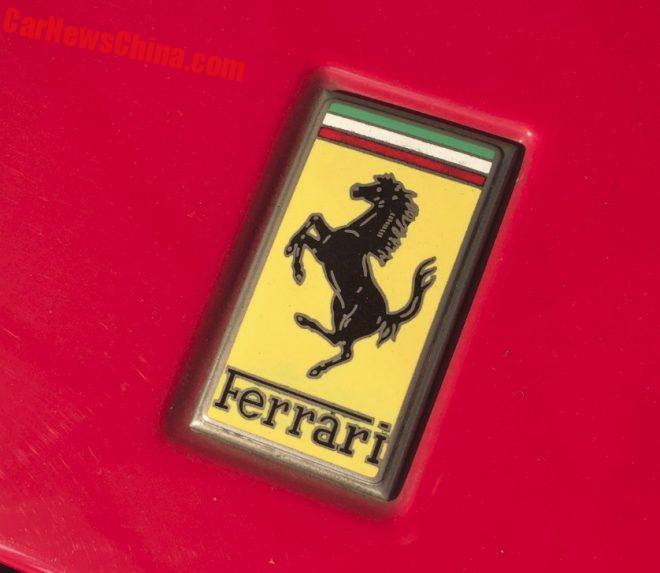 When badges were still an art. Incredible beautiful.
She got to get out of that showroom and onto the road to ride!
With many thanks to Sam for leading the way.