This is the new Beijing Auto 008, an ultra basic 4×4 vehicle with a body on frame chassis, it comes in five and three door versions. It looks incredible cool in all its simplicity.
The 008 seems to be about the same size of the Beijing Auto Zhangqi-Series, but whether the 008 is a successor or an additional model is yet unknown. We do however know that Beijing Auto has been tinkering about a new Zhangqi for a very long time.
Note BJ212 on the right side of the 008. Yes, that golden oldie is still in production.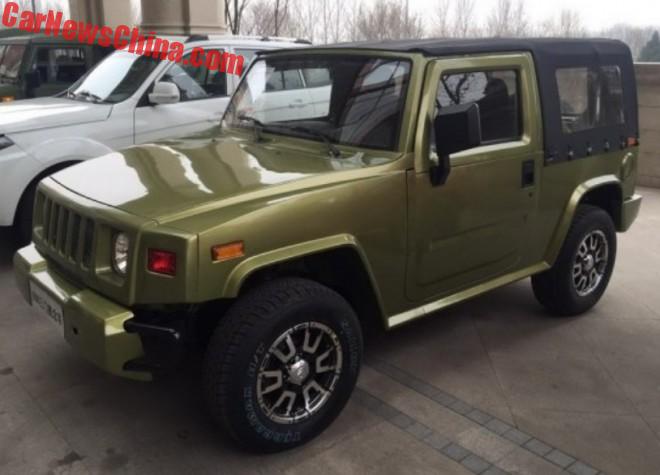 This is the three-door version with an open-top, looking a little bit like a small version of the Beijing Auto BJ40, which looks like a Jeep Wrangler.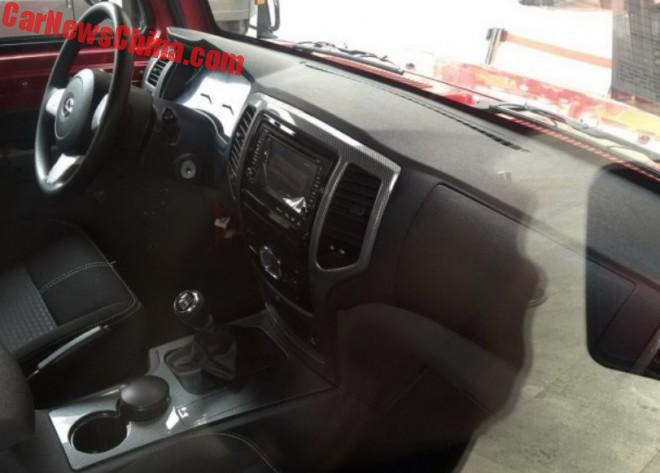 Plastic fantastic but it does have an infotainment system. Handbrake looks very Zhangqi-like.
The 008 will be available with two Mitsubishi engines, sourced locally from the Shenyang-Mitsubishi engine-making joint venture. One is a 1.5 turbo with about 150hp and the other a 2.0 turbo with about 190hp. Transmission is a six-speed manual sending horses to all wheels.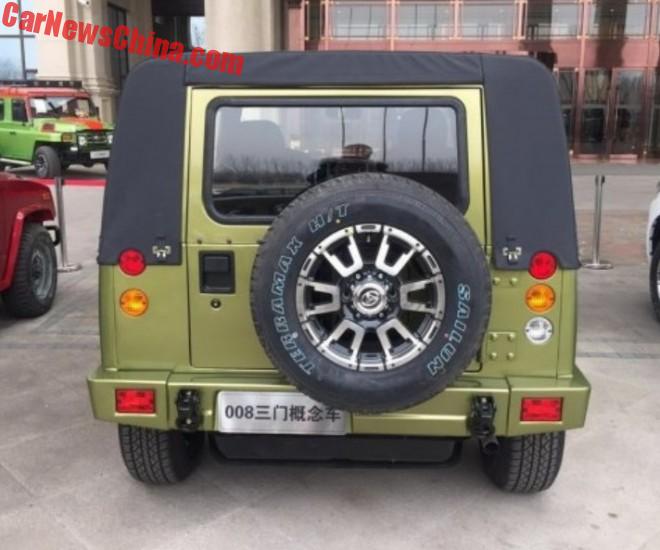 The 008 is manufactured by Beijing Auto Works (BAW), a subsidiary of the Beijing Auto Industry Corporation (BAIC) that mostly makes rugged 4×4's and SUVs like the BJ80, the BJ40, the BJ2022, the BJ212, the Zhangqi, and the somewhat trendy BJ20.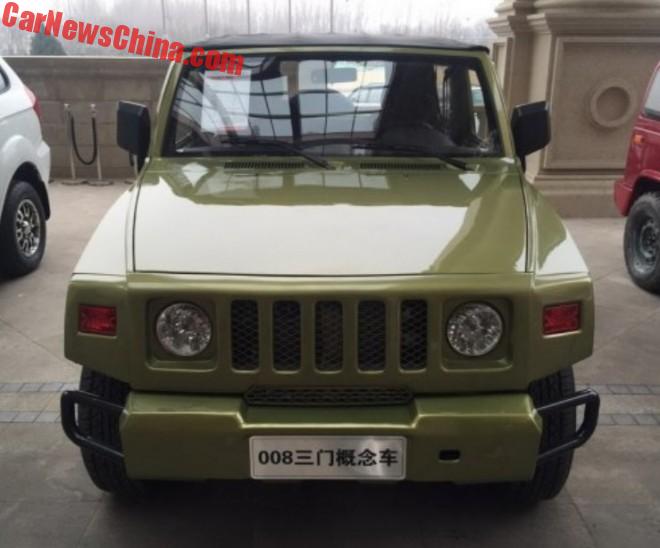 Price for all this pretty will start at 80.000 yuan and end at 100.000 yuan, which is about the same as a Suzuki Swift. I think it is worth the money. It is in many ways a kinda crazy car for 2017, but that makes it very attractive in another. The 008 will hit the Chinese car market later this year. We expect more info and photos soon.