The new Yudo car brand has been officially launched in China. Yudo is going to make a line of electric SUVs and crossovers. There won't be any sedans or supercars. Their first two cars will be the Pi 3 and the Pi 1. Pi as in π, the sixteenth letter of the Greek alphabet.
Their Chinese name is Yundu. They have received an official government license to produce cars. Main shareholders are several state-owned companies and the local government of Fujian Province where Yudo is based. It is thus very much a state-supported affair, instead of an ultra hip independent startup.
Construction of the factory is said be almost finished. It will have an initial annual capacity of 80.000 cars.
The company's English slogan is "creating for change" and they have launched a website that does indeed look like a state-owned company's website, with lots of photos of visiting dignitaries, with just one image of an actual vehicle.
The Yudo's will have their public debut on the Shanghai Auto Show in April; and they will be launched on the Chinese car market in June.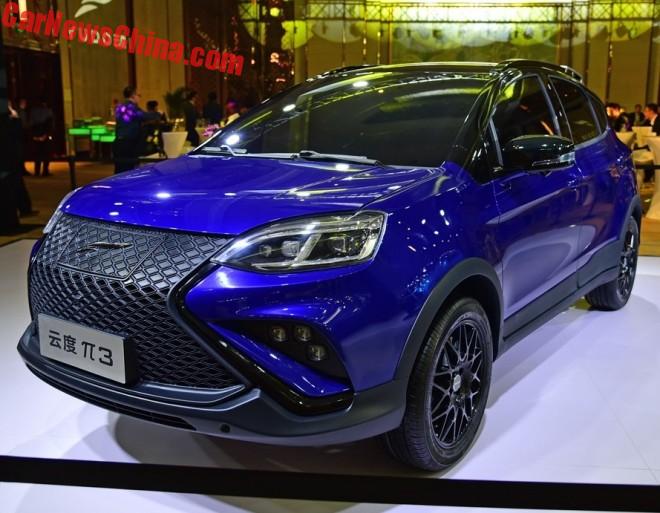 The π3 has a Lexus-like snout in black instead of in bling. It has black wheel arches, black pillars, a black roof and black wheels. It also has roof rails to attach the bicycle to. All in all a fine looking car. It will be powered by an electric motor with 53hp and 270nm. Range is claimed to be 300 kilometers.
The cars had blacked out windows but the company showed images of the dashboards. This is the π3's dash, with a trendy pod on top and a touch screen in the middle.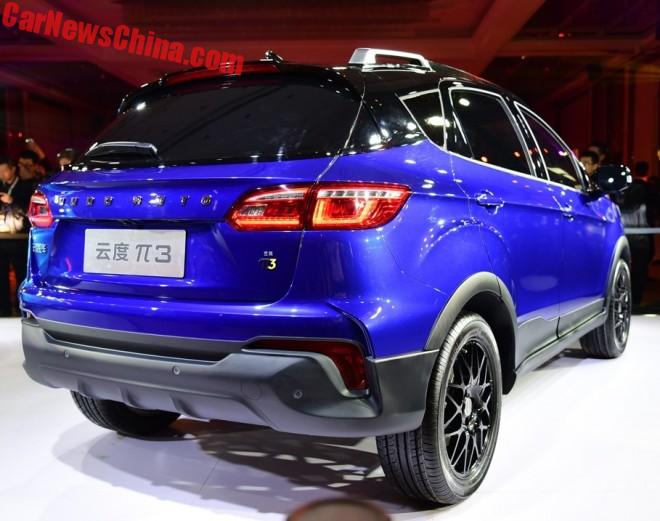 π3 badge on the right.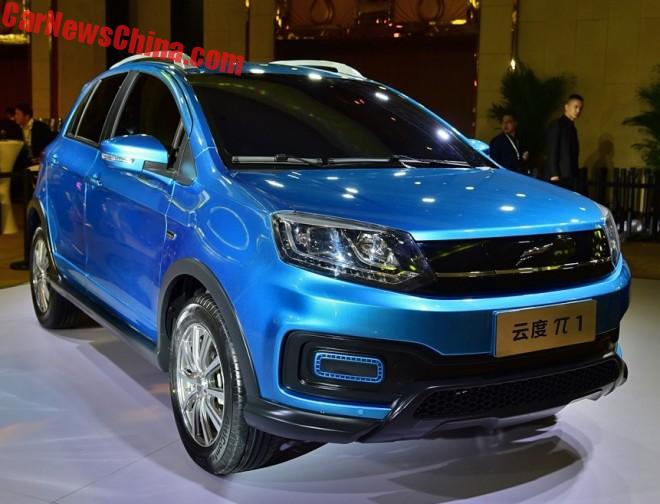 The π1 is one size smaller than the π3, and styled a bit more conservatively, although it does have fuzzy blue thingies in the bumper. Yudo did not announce the power output of the π1. They only said it will be available with two battery packs: 24kWh for a 200 km range, and 40kWh for a 330 km range.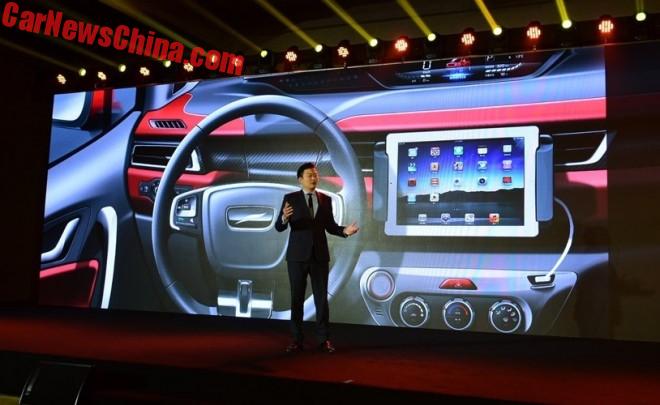 Dash of the π1. Touch screen is actually a mobile pad that the driver can take with hi to Starbucks to look cool. Pod on dash top seems a tad smaller than in the π3.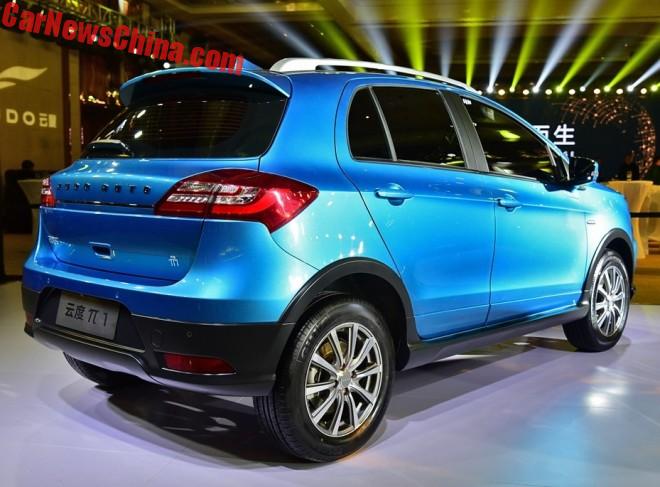 Two fine looking cars, and they are electric. The π3 certainly has a distinctive design, whereas the π1 looks a tad too common. But the big question is; will Yudo really be able to get these cars to the market as fast as they say? June is only four months away and the factory isn't finished just yet, and then they need a distribution network and dealers. Not an easy task for any company, let alone for a new one.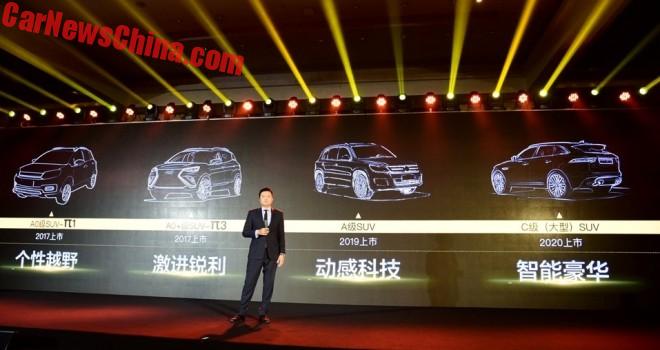 And there is much more on the way. The π1 and π3 are on the left, both scheduled for 2017. There will be nothing in 2018. In 2019 it is time for an A-Class SUV. The image looks a lot like a Volkswagen Tiguan. In 2020 we will see a C-Class SUV, and that image looks very much like a Jaguar F-Pace.
But we get the idea, don't we?