Here is the new and purple Fulu MeiKe, an LSEV that we saw on the 2017 Jinan EV Show. It features a very wild design with pronounced arches, a daring grille, a large sun roof, big black mirrors, and crazy doors. The Fulu Meike is also…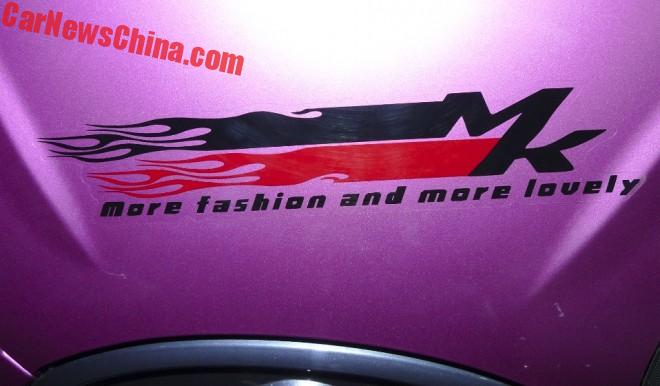 … more fashion and more lovely.
This great little car is manufactured by a company called Fulu Motors (web), a subsidiary of the Dezhou Fulu Vehicle Corporation. They are based on the great city of Duzhou in Shandong Province. They used to make a cool Volkswagen Polo clone and their Feilu Junma formed the base of the ZAP Xebra.
Meike means 'beautiful traveler'.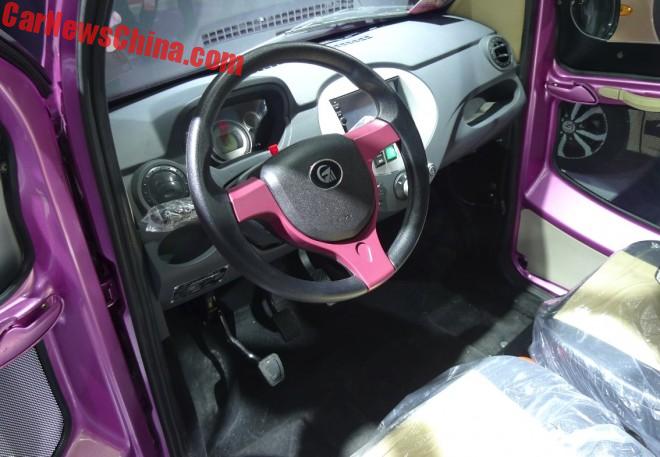 Oh do we not love purple steering wheels? Small LCD and a mid-sized screen, but not touch. The Meike has three pedals, the one in the middle controls the foot brake.
Power comes from a 4hp electric motor, claimed to be good for 50 km/h and a range of 150 kilometers. Battery is a 60V lead-acid. Size: 2450/1230/1550, and wheelbase is 1750. Price for all this pretty starts at just 15.550 yuan or $2247.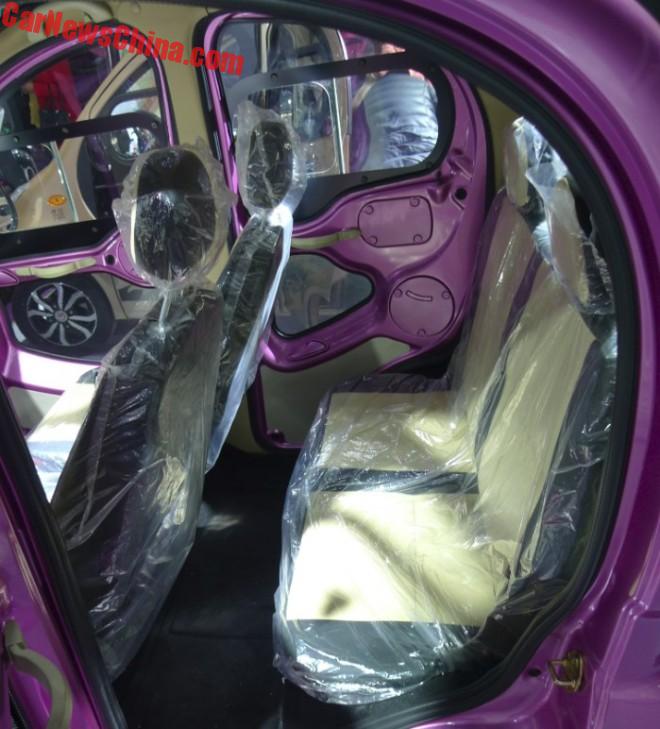 The Meike seats four. There is a lot going on on the inside of the doors. Very busy and it made my very dizzy. I needed some air.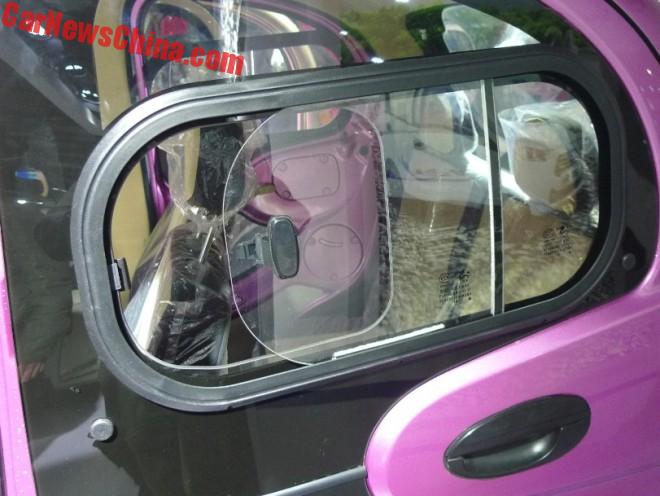 Happily, the Meike has these ultra cool and racy sliding windows, one in each door.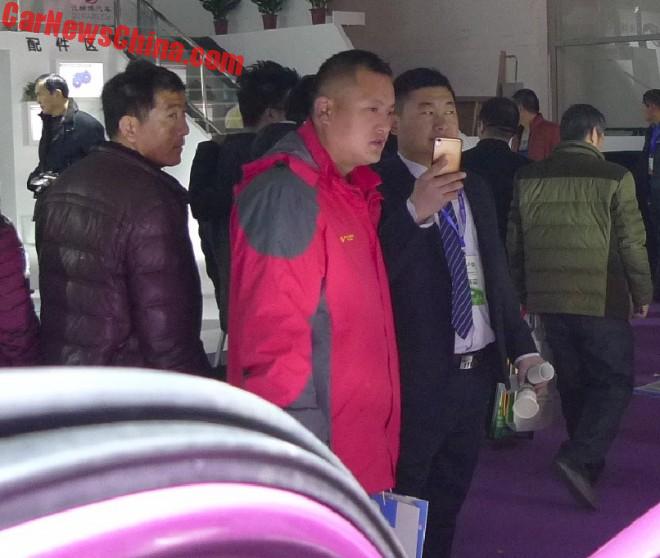 The man in blue suit worked for Fulu, he sneakily was taking pictures of me, so I shot him back. This happens a lot on shows in the interior. Staff is often too afraid or too shy to talk to the lone foreigner, but they like to have photos of that foreigner for on their WeChat and for in their office, no kidding. So, what do you do..?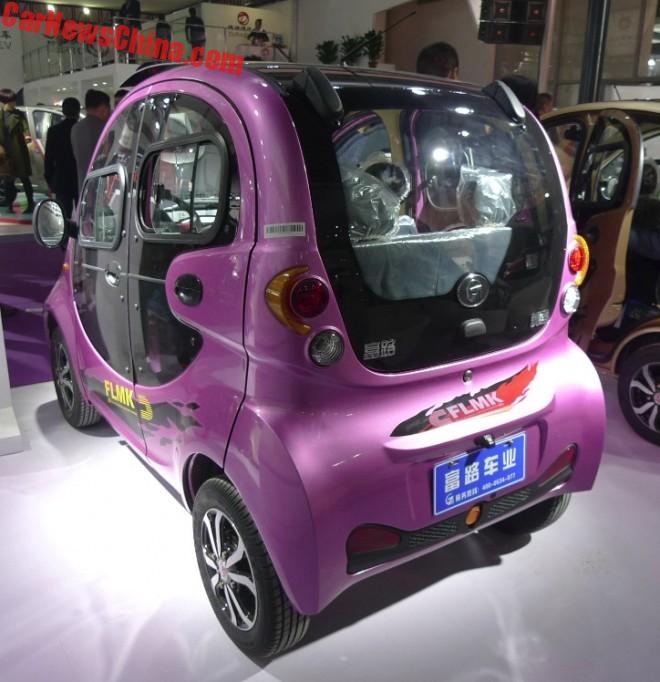 The rear-door design is cool; with a purple piece that flows into the rear. Chinese designers are getting more creative! The boot was big enough for a few bottles of beer. Good car; so fashionable and lovely.