This is the ultra basic and ultra cool Kaiyun Pickman, and LSEV pickup truck that I met on the 2017 Jinan EV Show. This racy red example is the most basic of them all; with steel wheels, a a simple bench, and a long bed. The indicators are located in top of the front fenders, and the doors open suicide.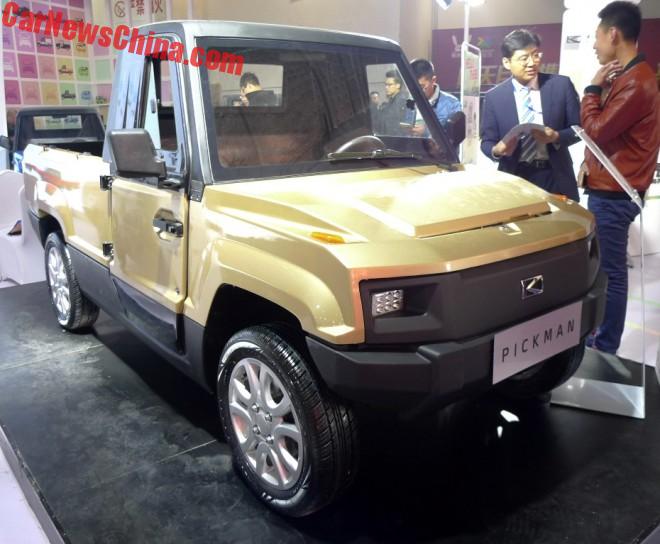 This is a slightly more luxurious variant with shiny wheel covers.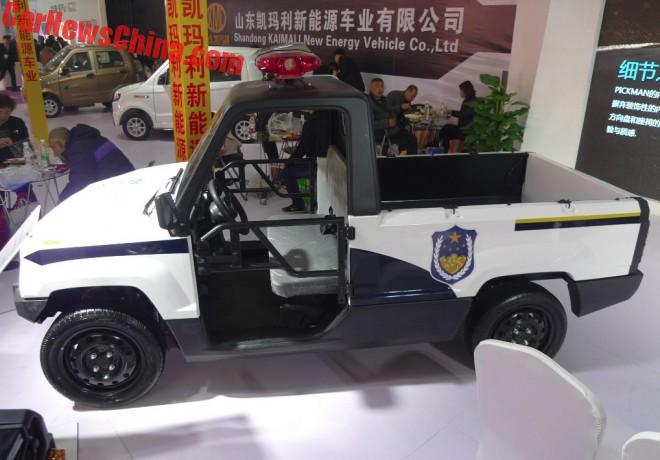 A police variant with the door panels off and.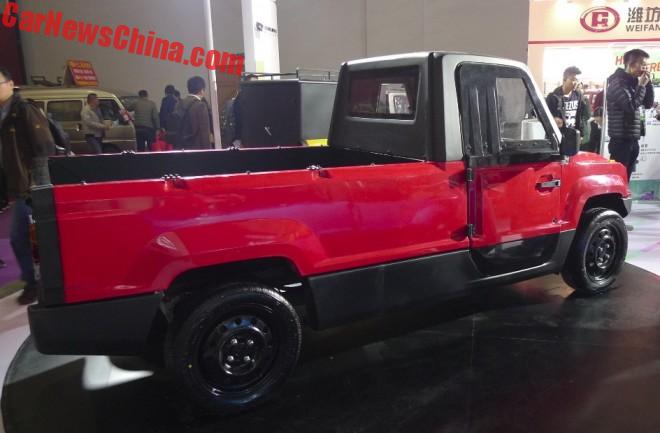 The Kaiyun Pickman is manufactured by a company called Kaiyun Motors (website, offline). They are based in Beijing with a factory in Hebei Province. Kayun Motos is a subsidiary of Beijing-based GSC Design, a design firm that also built a brilliant mini-mini MPV concept.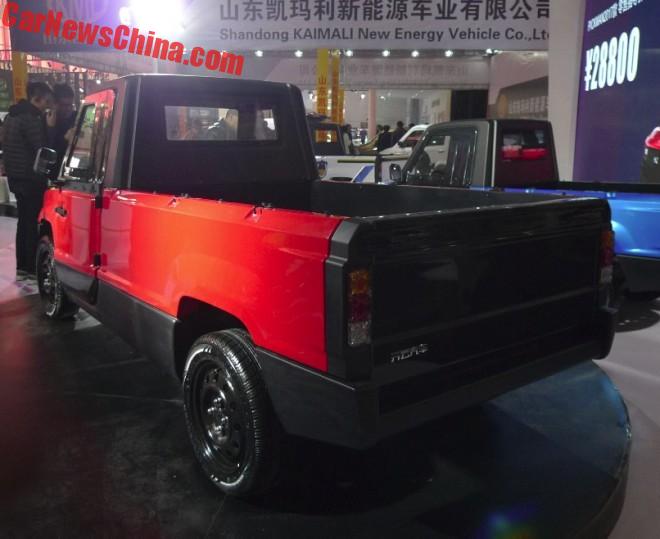 The Pickman is powered by an electric motor with 5.3 horses, mated to a 72V lead-acid battery pack. Top speed is 45 km/h and range is 120 kilometers. Curb weight is just 680 kilo and rated load is 300 kilo, but that includes the driver and passenger. Count 75 for each, leaving a freight weight of 150 kilo. Size: 3245/1320/1460, and wheelbase is 2078. Price for all this pretty starts at 28.800 yuan or $4170.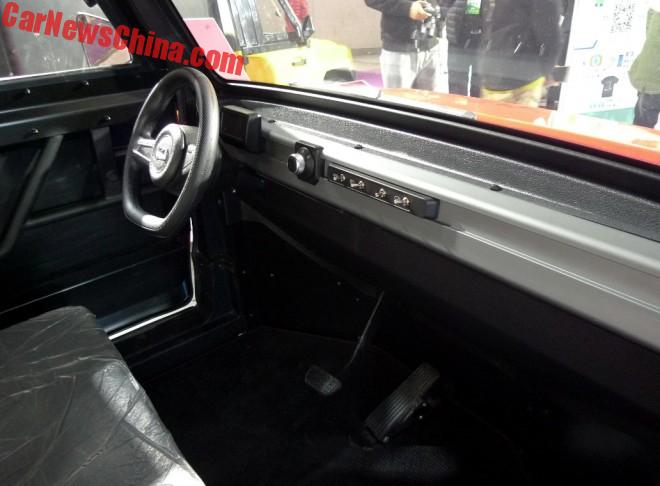 The interior is a beauty in its basic-ness. The only wild is the steering wheel with a flat bottom. Well, these Pickmans can race. There is a tiny LCD in front of the driver, a simple drive-selector knob, and an even more simple control panel: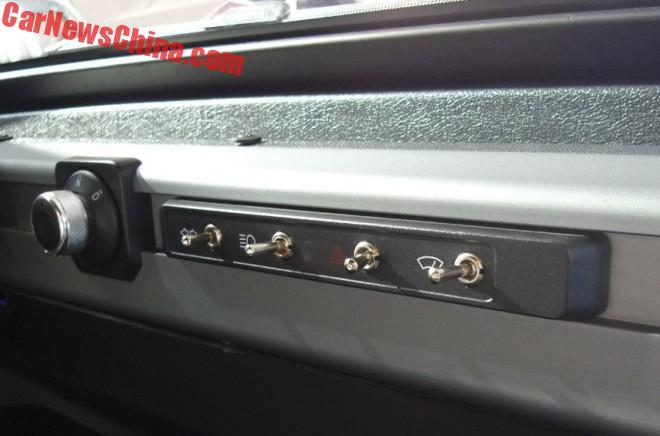 Fron left to right: indicator, lights, alarm light, and the windshield wiper. What more do you need?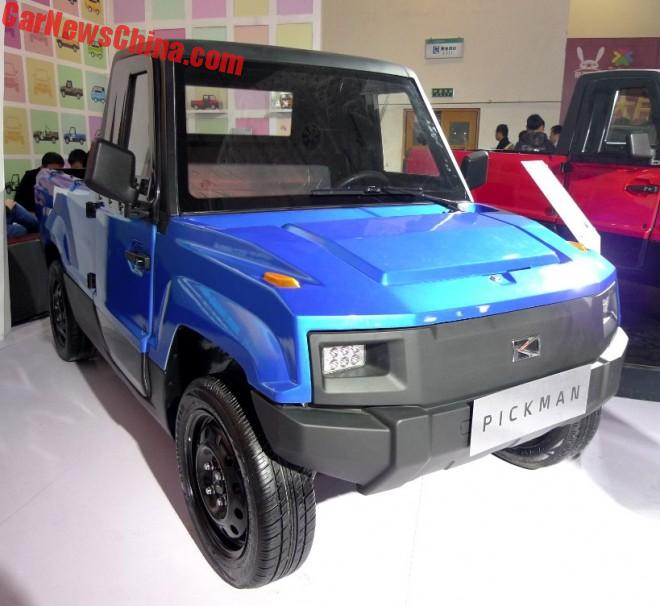 The Pickman was originally devised as a utility vehicle for park services, deliveries companies, and the such. However, the company is now also trying to sell it as a 'cool' vehicle for all sorts of cool people who want to try something different. Will they succeed..? I sure like it, but then again; I am not cool.