The new Borgward BX5 SUV has been launched on the Chinese auto market, and it has become a fine looking car with an in-your-face grille and artfully sculpted fenders. Much better than the BX7. Price starts at 149.800 yuan and ends at 216.800 yuan.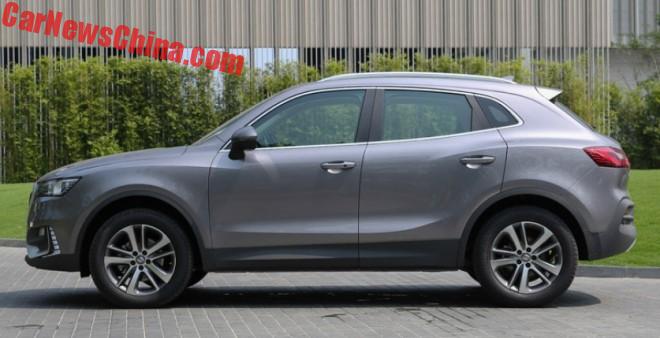 Rear overhang nice 'n short, making for a sporty stance.
There is only one engine available now: a 1.8 liter turbocharged four-cylinder petrol engine with an output of 190hp and 280nm. Later on a 1.4 turbo with 140hp and 240nm and a 1.4 turbo hybrid with 253hp and 453nm will join the lineup.
The 1.8 turbo is mated to a six-speed automatic, the 1.4 turbo will be mated to a seven-speed DCT.
Size: 4483/1876/1677, and wheelbase is 2685.
Borgward is 100% owned by China's Foton Motor, a subsidiary of the Beijing Automotive Industry Corporation (BAIC). Foton Motor (web) is a commercial-vehicle manufacturer that is now moving into passenger cars.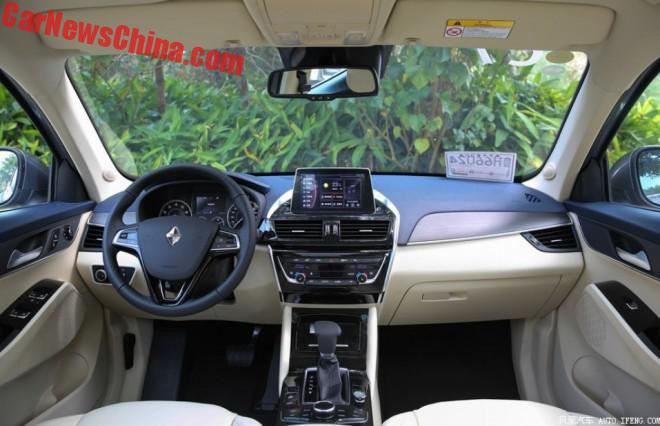 Interior in black over beige with some wood. Center stack a bit busy with shiploads of buttons. Steering wheels a tad too dull for 2017; many car makers are going for more daringly shaped wheels these days.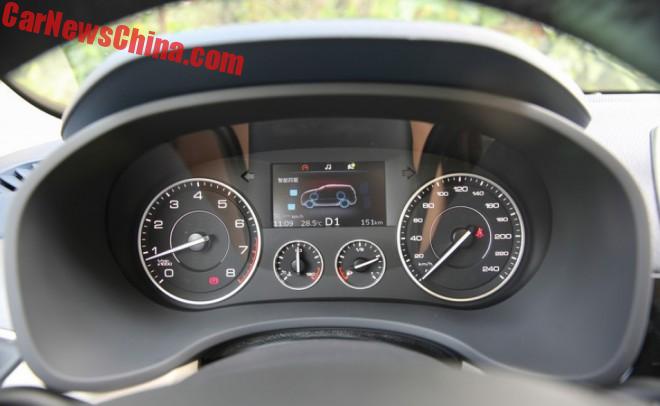 The instrument panel is decidedly analogue.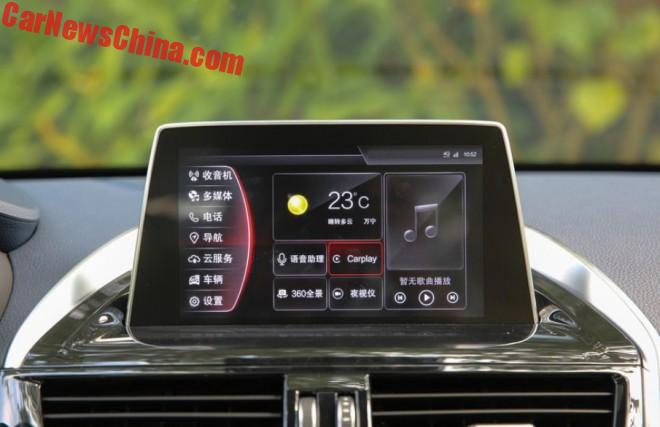 The touch screen is 8 inch. It has Apple CarPlay but no Baidu CarLife. It has Wifi, a rera-view camera, and it comes equipped with all sorts of fancy apps that allows a driver to start to aircon with his phone from his home. Handy for the cold Beijing winter or the hot Shenzhen summer!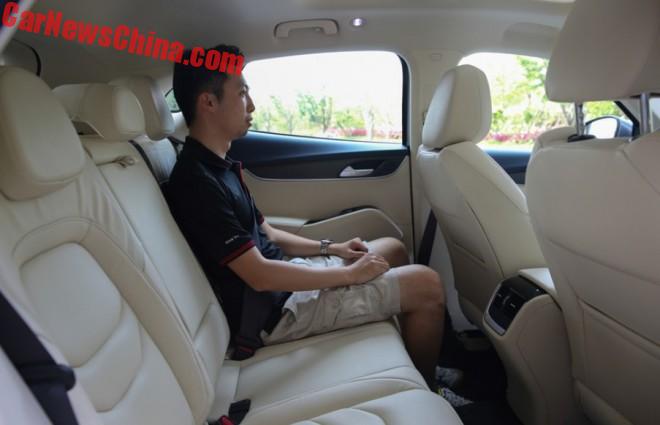 Enough space for the head and legs, as this gentleman kindly demonstrates.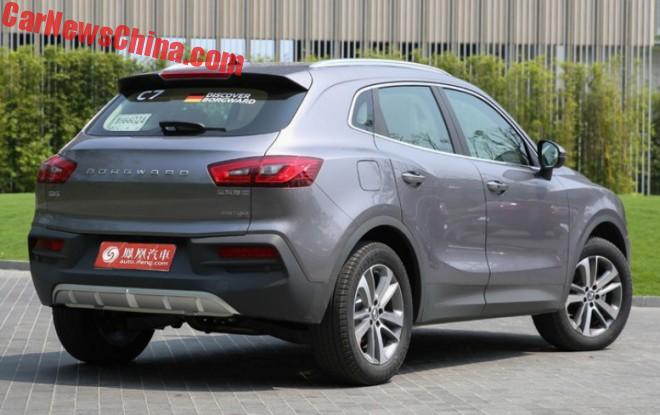 Rear end with fashionably small lights, a proper spoiler, a skid pad under the bumper, and invisible exhaust pipes.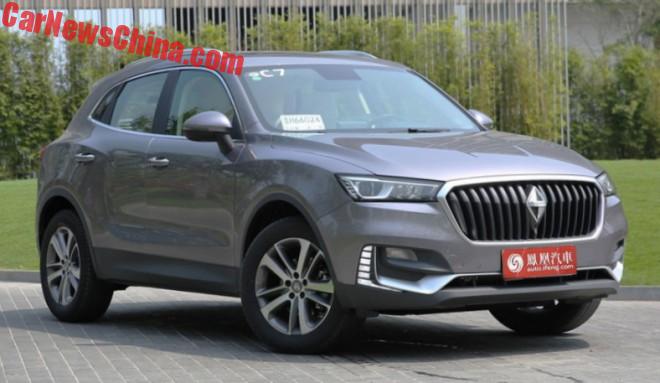 Business seems to be going well for Borgward. I see the BX7 all over the place here in Beijing and the BX5 will likely fare even better. Is the resurrection of the Borgward brand going to work out…?