This new Borgward X7 SUV. has been launched on the Chinese car market, featuring an impressive grille and mean looking lights. Price starts at 169.800 yuan and ends at 242.800 yuan. The Borgward BX7 debuted last year in Frankfurt and the production car was shown in Beijing in March.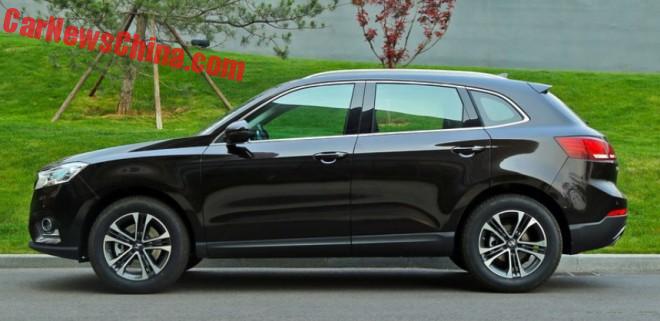 Borgward BX7.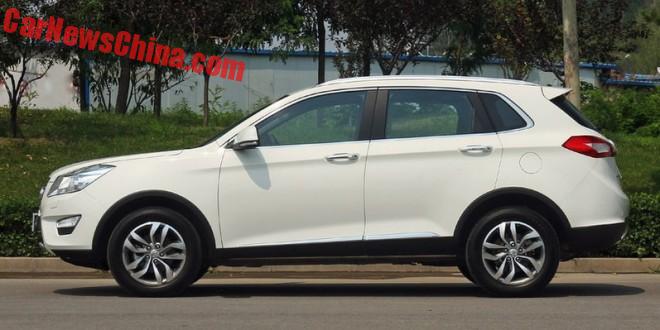 Beijing Auto Senova X65.
Borgward is 100% owned by China's Foton Motor, a subsidiary of the Beijing Automotive Industry Corporation (BAIC). Foton Motor (web) is a commercial vehicle manufacturer.
They make heavy trucks, light trucks, vans, minivans, MPV's, pickup trucks, and rough 'n ready SUV's. They also have a truck making joint venture with Daimler-Benz.
Foton makes the Borgward cars in a new factory in Beijing. There will be no Borgward cars manufactured in Germany. This fact is omitted from Borgward's website, as is any connection with China.
BAIC is an  endlessly large and endlessly complicated conglomerate. It has passenger car joint ventures with Hyundai and with Mercedes-Benz, it makes cars under the Beijing Auto name, under the Senova name, and under separate joint ventures with other Chinese car makers.
The Chinese name of Borgward is Baowo (宝沃).
The Borgward BX7 is based on the Beijing Auto Senova X65. The engine is a 2.0 liter turbo developed by Foton, where it also powers the rather agricultural  Sauvana SUV. The engine has an output of 201hp and 300nm, and it is mated to a six-speed automatic.
Senova X65 (via): 4654/1816/1618, and wheelbase is 2670.
Borgward BX7 (via): 4710/1910/1690, and wheelbase is… 2670.
We have been approached by Borgward several times, with them saying the BX7 is not based on the X65. Their latest argument, and I quote: "Our BX7 is front-engine transversely mounted and Senova is front-engine longitudinally mounted." End quote.
Well, let's have a look: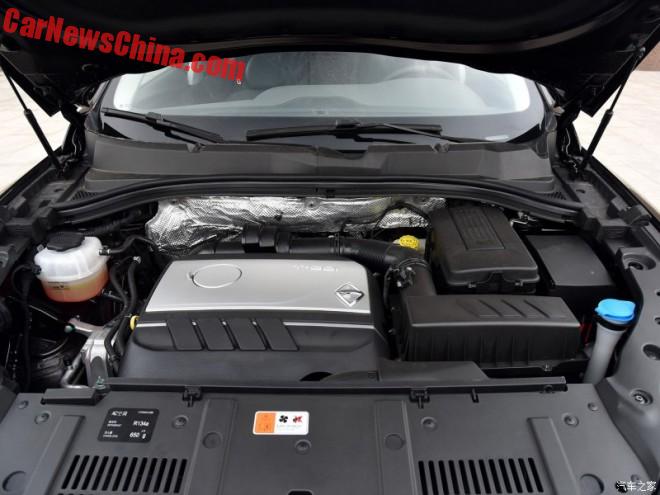 BX7, that's transverse all right.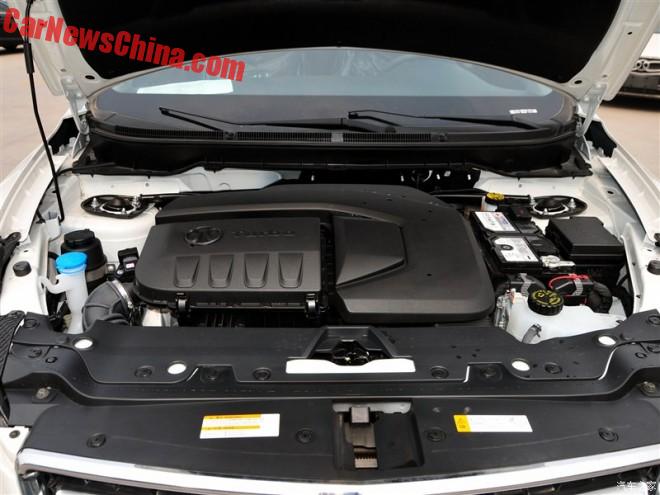 And the Senova X65. That's… transverse again. What to make of that..?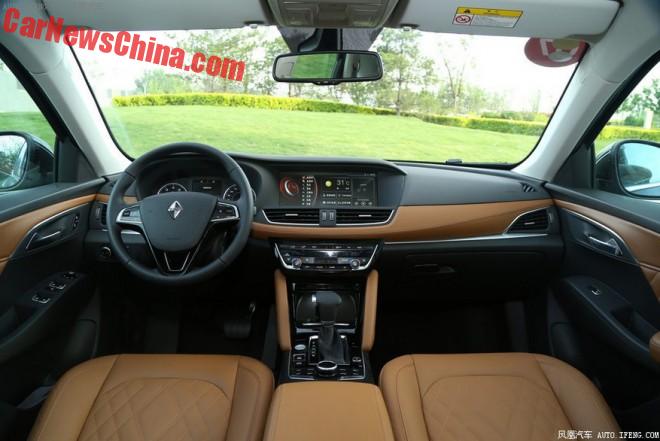 The interior looks great with these orange brown seats, much better than the dark gray drab we saw earlier on. Dials are analogue with a small screen in between. Main touch screen is a 12.3 inch beauty, controlling everything from climate to telephone to music. Gear lever is on the big side for 2016.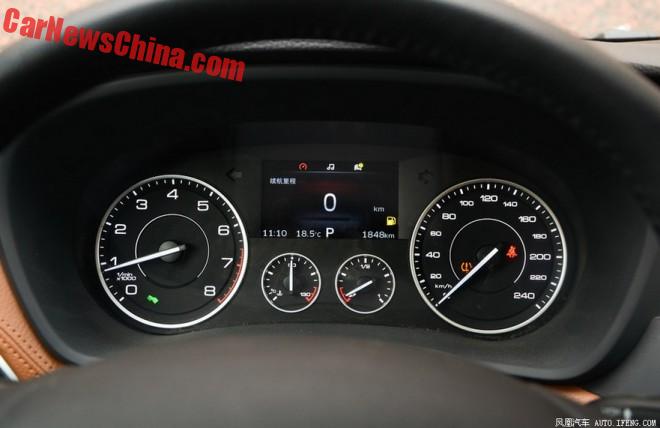 Analogue dials with a tint screen in between.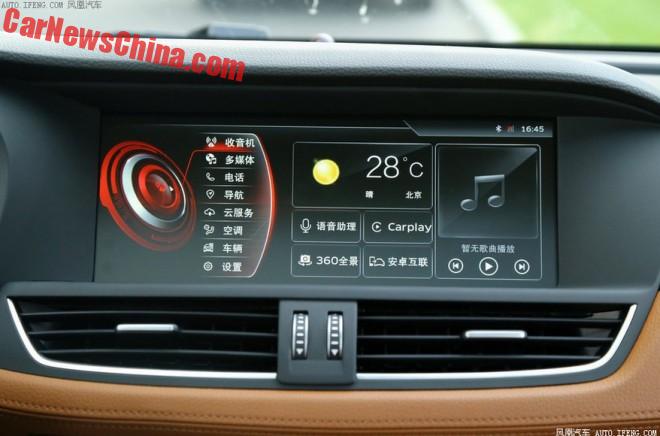 Graphics are great. The infotainment system is equipped with Apple CarPlay.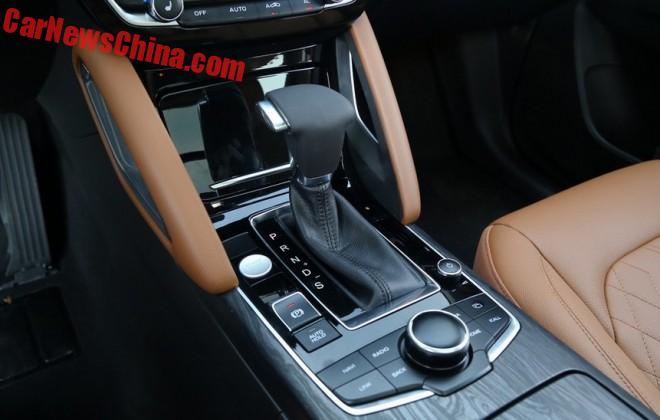 Center tunnel looks nice as well. Dark wood, some chrome, and large handlebars for rough off roading.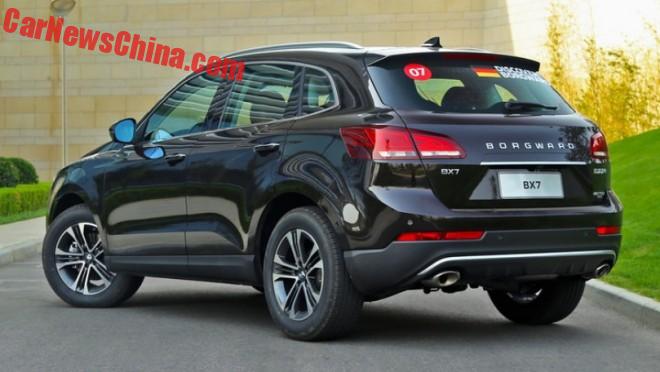 Very X65 from behind, but with some Borgward touches like the light and bumper.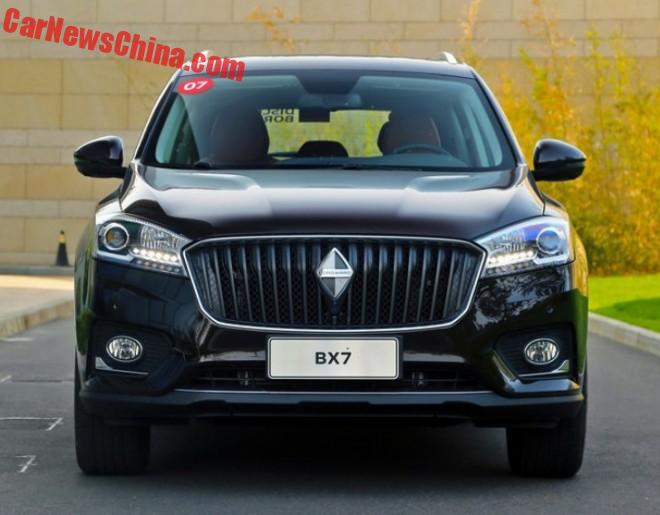 Grille could have been more shiny. The vertical bars are sadly black. Than why have them on..?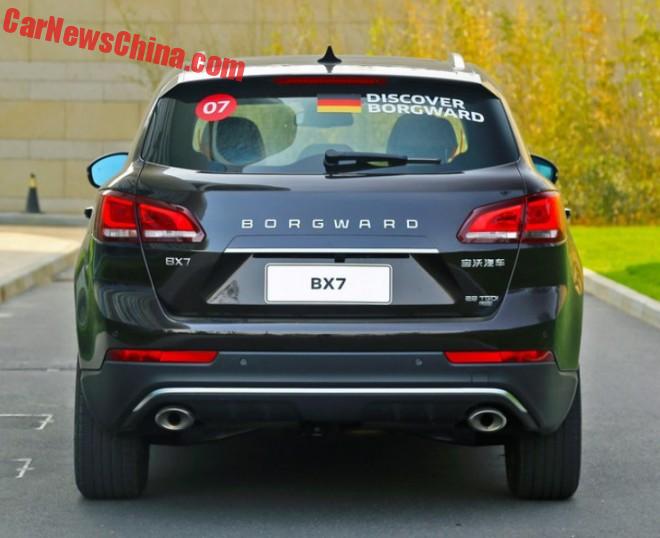 The sticker on the window has a German flag, with the English words 'Discover Borgward'. You can, but only in China. The badge under the right light writes Baowo Qiche, or Borgward Auto. The name Baowo is interesting, because it mixes the Chinese names of BMW and Volvo. BMW is Baoma, the same character bao as in Baowo. Volvo is Wo'erWo, the same character wo as in Baowo. That is not a coincidence. That is marketing. Trying to fool buyers into thinking Borgward is somehow connected with BMW and Volvo.
Borgward: 宝沃
BMW: 宝马
Volvo: 沃尔沃
Marketing…