How many sedans is Hyundai offering on the Chinese car market? Eleven. How many of those are made by the local Beijing-Hyundai joint venture? Nine. How many of these are positioned in the compact sedan segment and priced in the crucial 70.000-140.000 yuan range? Seven.
One would think that is enough, and that Hyundai takes some sedan-time off to develop a bunch of crossovers. But one would be wrong. Hyundai indeed is adding yet another compact sedan to its Chinese lineup. It is called the Reina and it will be positioned just below the Hyundai Verna.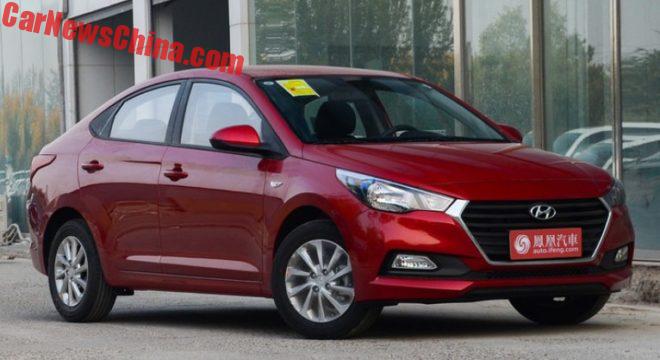 This is the Verna. The new version was launched last year. Price starts at 72.800 yuan and ends at 105.800 yuan.
Engines: 100hp 1.4 and a 123hp 1.6.
Size: 4375/1700/1460, and wheelbase is 2570.
Now the new Reina; it is based on the same platform as the Verna.
There will be just one engine: the same 100 hp 1.4 that is also available in the Verna. Size is so similar it is almost the same: 4300/1705/1460, and wheelbase is 2570.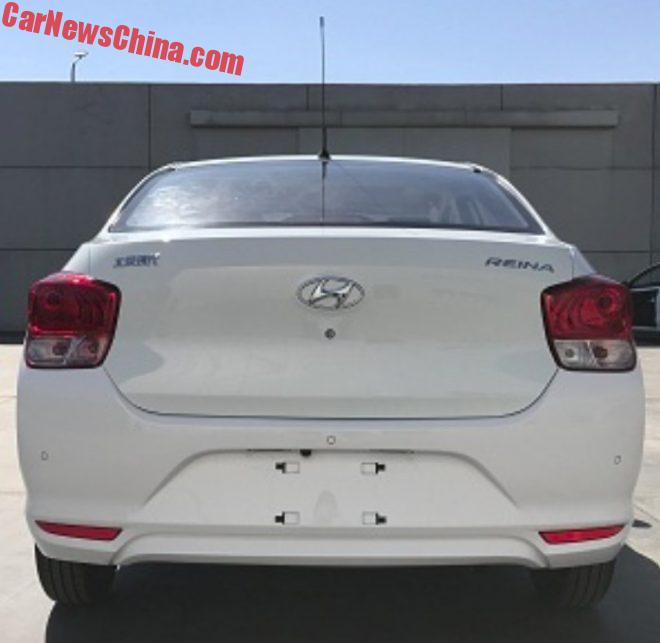 The Reina will sell just under the Verna. There won't be a 1.6. So a guesstimate for the price range is 60.000 – 75.000 yuan.  That will make it Hyundai's cheapest sedan on offer. Still, it is hard to see why Hyundai decided to add an all new model to cover this ground, as the 60-75 range could easily have been covered by an extra-cheap Verna.