This is the production version of the Landwind Xiaoyao, a surprisingly stylish car for the Landwind brand. The Xiaoyao is a trendy crossover SUV with a coupe-like low roof, altogether looking sharp, and more importantly; original. Unlike the Landwind SR7.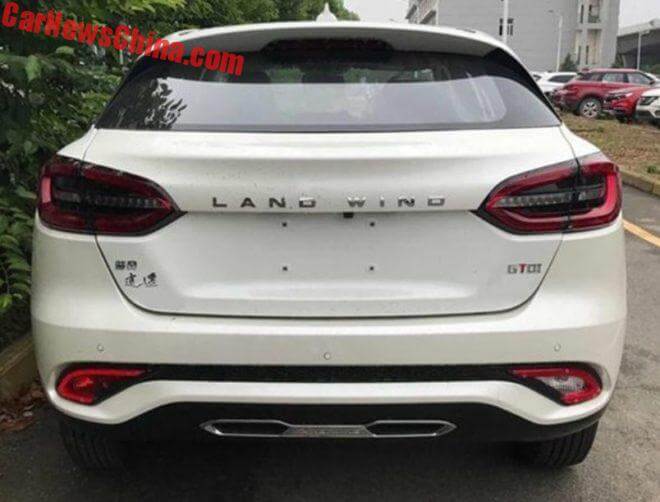 The rear is good as well, the lights are great, but the exhaust pipe thing looks somewhat odd. Size: 4439/1835/1560, and wheelbase is 2700. The Xiaoyao will be positioned below the X7 and above the new Landwind X2.
There is another surprise: the Xiaoyao won't get the usual Mitsubishi-sourced 150hp 1.5 turbo. Instead, it will get a 163hp 1.5 turbo. This engine has been developed by Jiangling Motor, the main owner of Landwind Motors, and is also used in the Jiangling Yusheng S330.