This is the XPeng Identity X, the production version of the XPeng Beta. The Identity X is an electric  crossover, it will be launched on the Chinese market in Q4, priced to compete head on with the upcoming Tesla Model 3.
The Identity X will be sold in China only. There are no plans yet for export. The Tesla Model 3 is expected to arrive on Chinese shores in Q3 2018, priced at about $45.000. The Identity X will go for about $30.000. Tesla is rumored to have plans for local production of the Model 3. That would bring its price down to about $35.000. However, Tesla doesn't seem have a local partner yet and they sure don't have a factory, so production in China is at least two to three years away.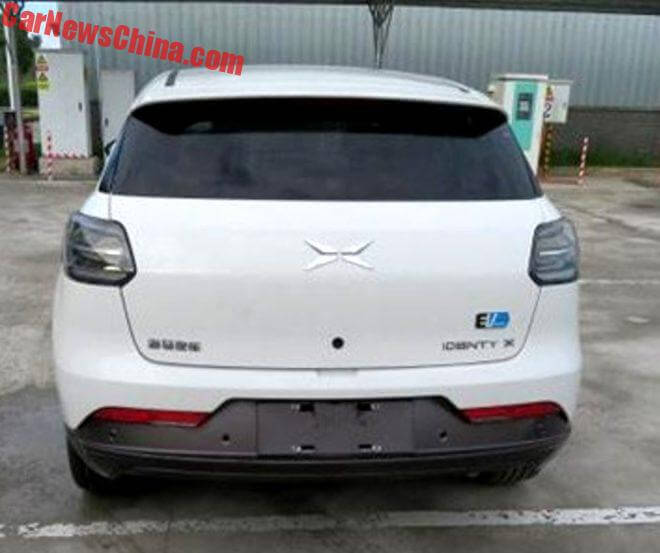 The Identity X gets a 190hp electric motor. Size is 4470/1818/1600, with a wheelbase is 2610.
Range of the production car hasn't been announced yet. When the Beta concept was launched the company claimed a range of 300 kilometer. The company's website lists a 0-100 time of 7.9 seconds in 2WD mode and 5.8 seconds in 4WD mode.
XPeng is a brand of Xiaopeng Motor, based in Guangzhou. was founded only two years ago, and it is therefore impressive that they have their car ready. But not all is as it seems. Xiaopeng doesn't have it's own production base. Production is outsourced to Haima Auto, a small manufacturer based on sunny Hainan island and owned by First Auto Works.
Haima doens't have reputation for high tech. Most of their cars are based on old platforms powered by old engines. Lately however they have been showing a slightly wilder side, so perhaps it will turn out to be a good match anyway.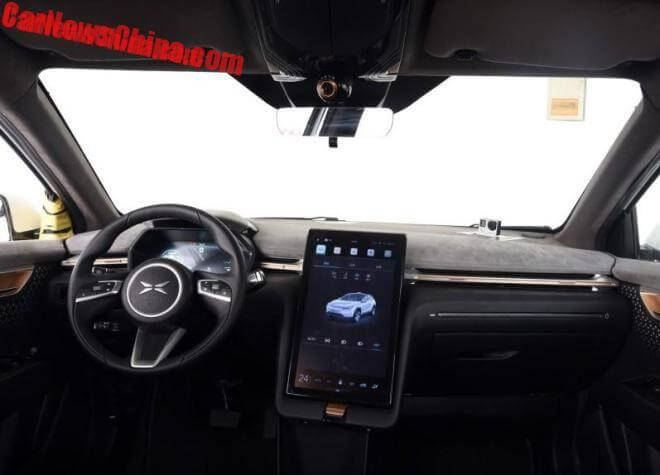 There are no photos yet of the interior of the production car but it will closely resemble the interior of the Beta, with a 12.3 inch digital instrument panel and a giant 15.6 inch touch screen.
The XPeng Identity X will get active cruise control, automatic parking, and a "summon function" similar to what the BMW 7-Series has. Impressive tech for a tiny company but not at all close to the levels of autonomy the Tesla Model 3 will have.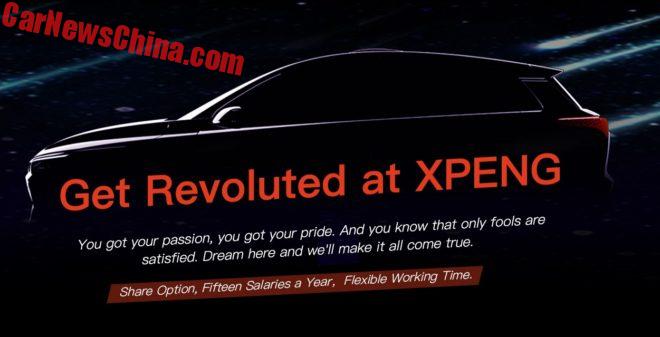 Would you like to get "revoluted?" XPeng is looking for you. They offer fifteen salaries a year! At this moment they are looking for a foreign chief designer and senior designer. They are going to be busy because XPeng had plans to develop a whole range of electric SUVs.