The new JMC Tiger pickup truck has been launched in China. The Tiger gets the new 'Storm Trooper' front, just like every other new JMC. Pretty or not, it is certainly special. The Tiger is just under 5 meters long, it is only available as a double-cab with five seats.
Engines: 2.0 turbo with 205 hp and 325 Nm, and a 2.4 turbo-diesel with 140 hp and 375 Nm, both mated to a 6-speed manual or a six-speed automatic.
The interior looks very nice for the segment with leather seats and an 8-inch touch screen for the #infotainment.
Price for all this pretty starts at $19,900 and ends at 26,100 (prices in U.S. dollar converted from Chinese yuan).
The market for this kind of pickup trucks is huge in China and JMC has long been a major player. But is the design of the new Tiger perhaps a bit too wild…?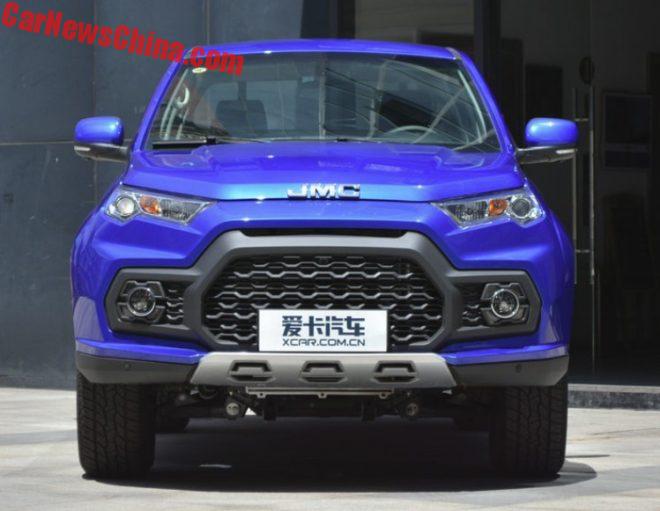 Star Wars!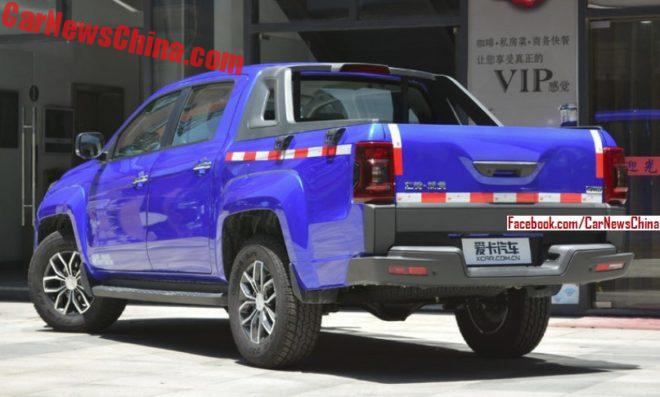 3M tape is obligatory under Chinese law for any pickup truck.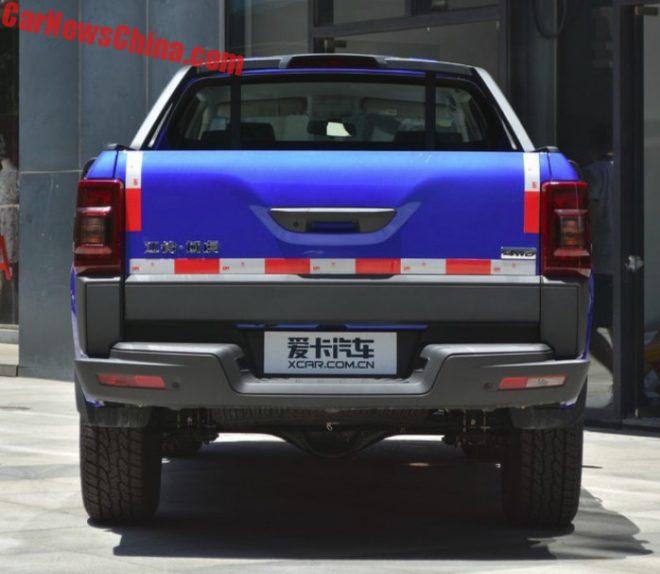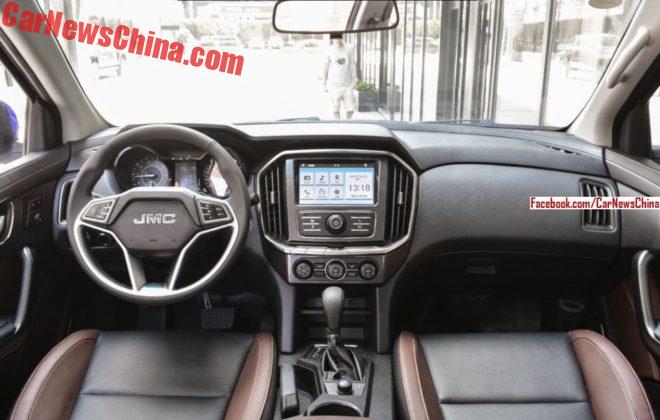 The interior with nice leather seats, analog dials, and an 8 inch touch screen.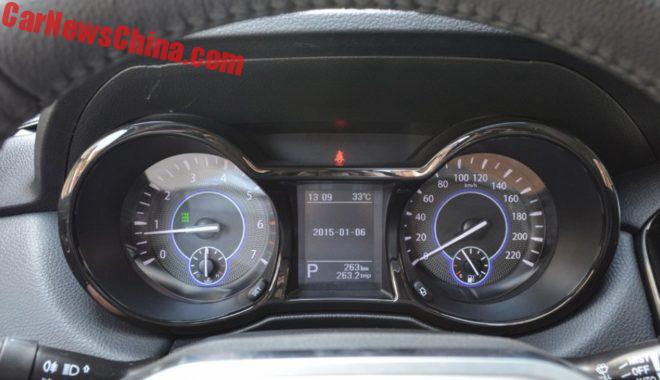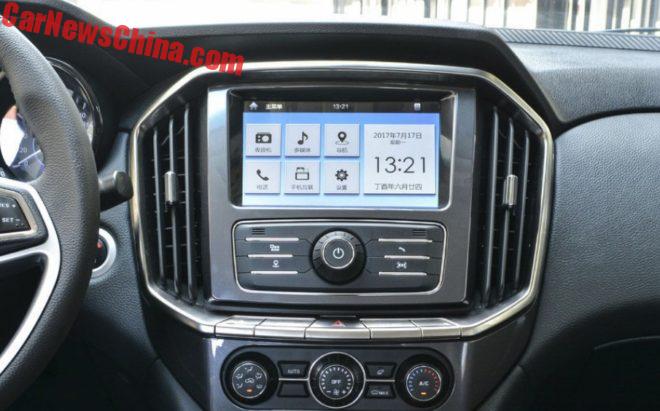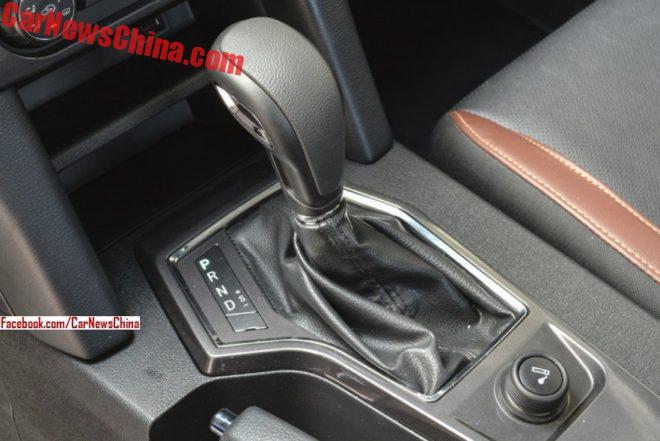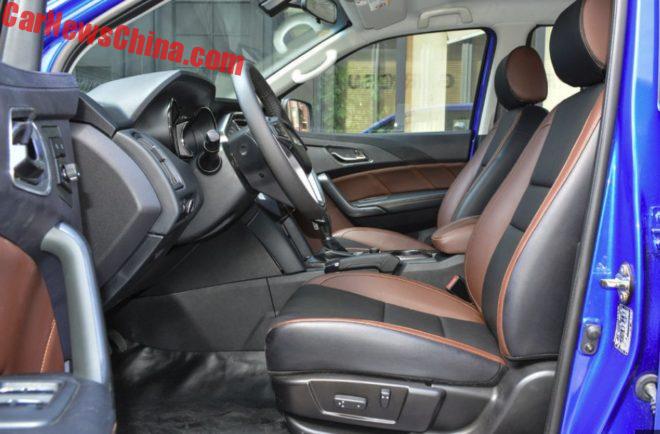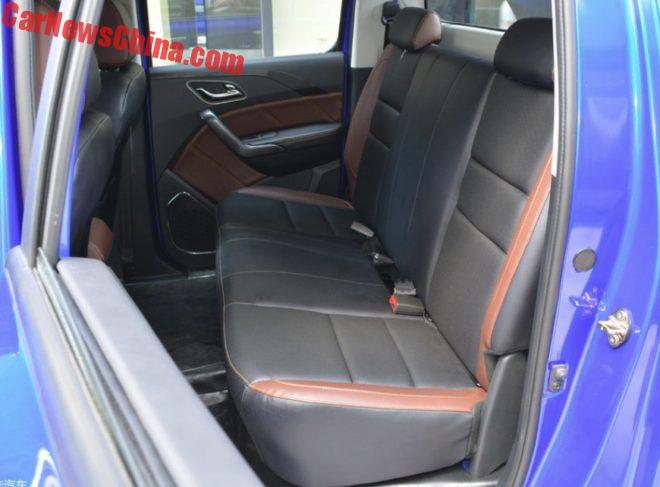 Enough space for three.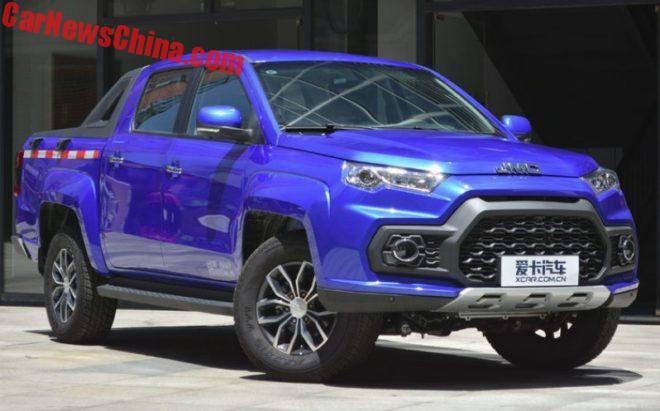 The new JMC Tiger, ready to conquer the galaxy.