Touch screens are getting bigger by the day in China, even in cheaper cars. This 12 inch monster is fitted in the upcoming Changhe Q7, a new mid-size SUV that will cost no more than 90,000 yuan or $13,580.
Changhe Auto is a subsidiary of Beijing Auto (BAIC). Changhe's new cars are aimed at buyers in second and third tier cities. They are largely based on exiting Beijing Auto platforms but with some unique design features, and they are cheaper than Beijing Auto's offerings. The Changhe Q6 is based on the Beijng Auto BJ20.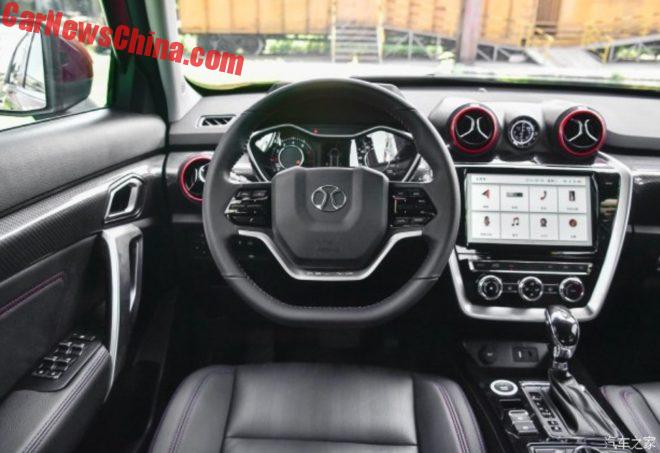 This is the dashboard of the BJ20. Screen isn't small by any measure, but Changhe apparently thought it needed a bigger one. There aren't many similarities anyway, bar for the steering wheel which looks exactly the same in both cars.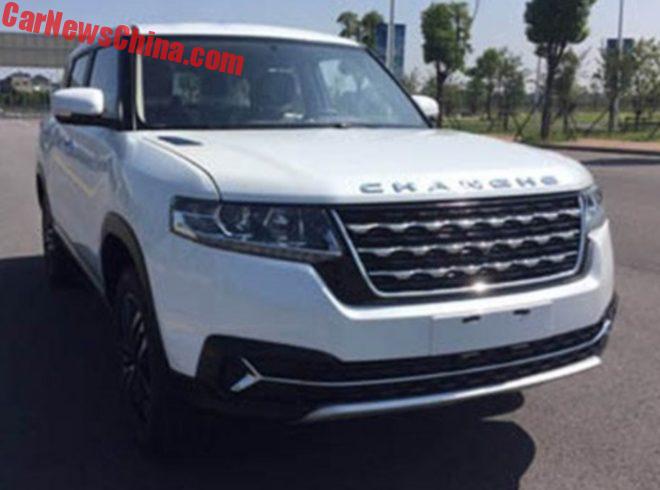 The outside of the Changhe Q7. Changhe totally redesigned the front and they moved the mirrors from the door to the A-pillar. It looks nice, but a bit boring, unless the almost-crazy BJ20: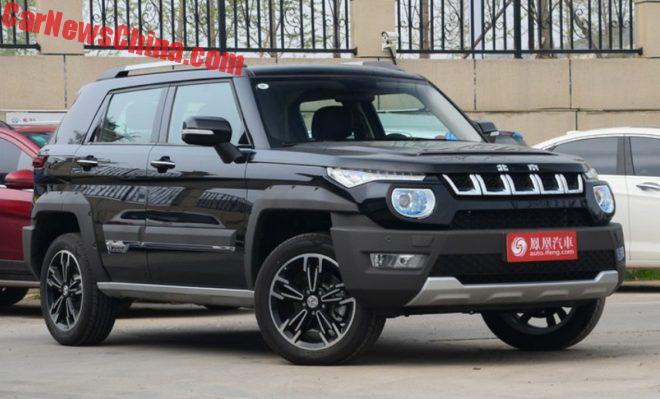 The Beijing Auto BJ20. Price starts at 96.800 yuan and ends at 139.800 yuan. Lone engine is a 1.5 turbo with 150 horses, mated to a six-speed manual or a CVT.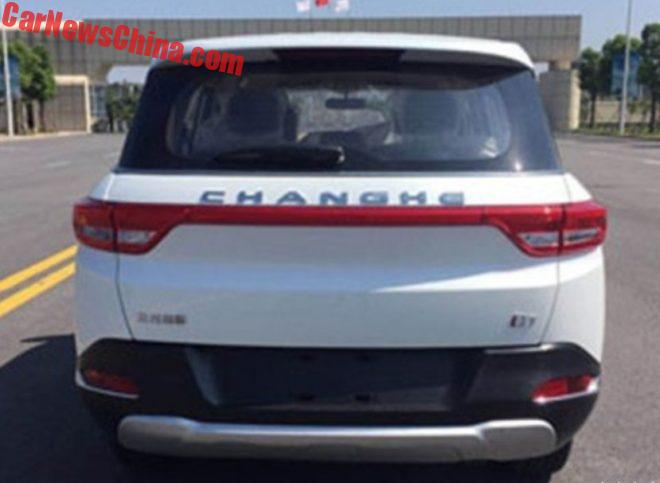 The Changhe Q7 will get exactly the same engine and 'boxes. The Q7 will debut on the Guangzhou Auto Show later this month and hit the Chinese can market early next year.