This is the new WEY VV6, a new SUV that will be positioned between the WEY VV5 and the WEY VV7. The VV6 is based on the same platform as the VV5, but it is 12.3 centimeters longer. All the extra length is added behind the C-pillar. Wheelbase didn't change.
Appearance however changed significantly. The VV6 has a totally different grille, different lights and bumpers, and the mirrors are attached to the windows instead of to the doors. So it is not just a longer version of the VV5, but a standalone model.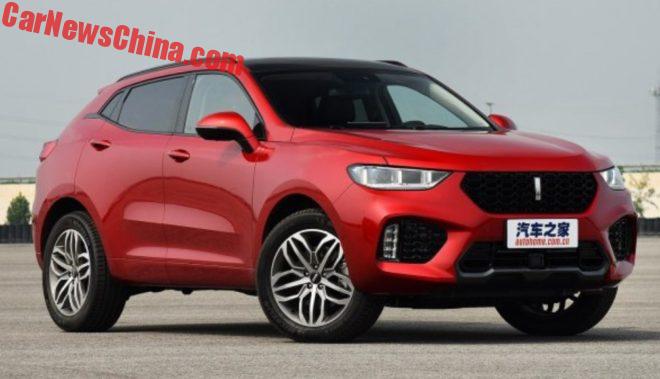 WEY VV5.
How much space the VV6 has however is another question. Price of the VV5 starts at 150,000 yuan and ends at 163,000 yuan. VV7: 167.800 to 188.800 yuan.
Size wise there isn't much room either:
VV5: 4462/1857/1638, wheelbase 2680.
VV6: 4585/1860/1720, wheelbase 2680.
VV7: 4749/1931/1655, wheelbase 2950.
Engines are the same as the VV5: a 1.5 turbo with 169 hp and a 2.0 turbo with 197 hp.
The extra length is located behind the C-pillar.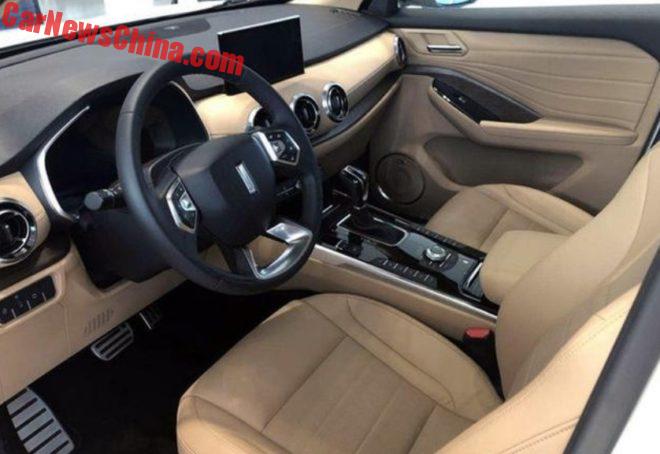 Interior the same as in the VV5.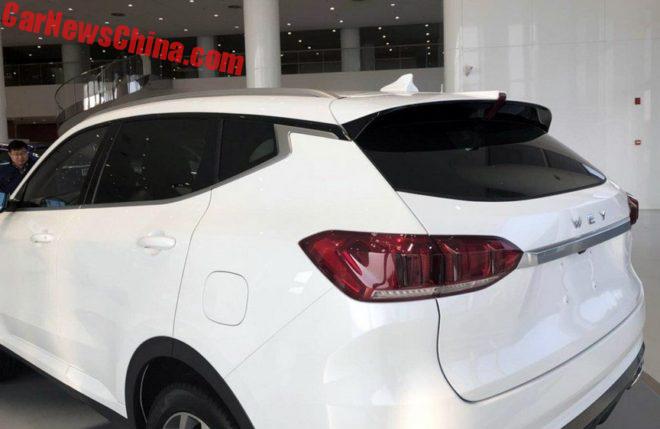 I like what they did with the chrome line, making a sharp turn up and ending under the roof.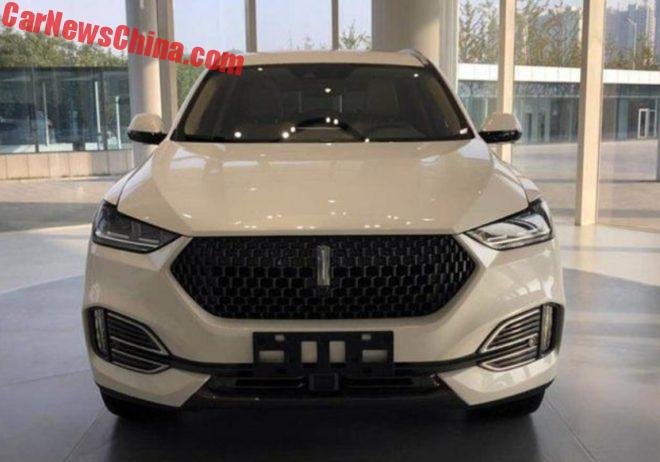 Grille and lights are both bigger than on the VV5.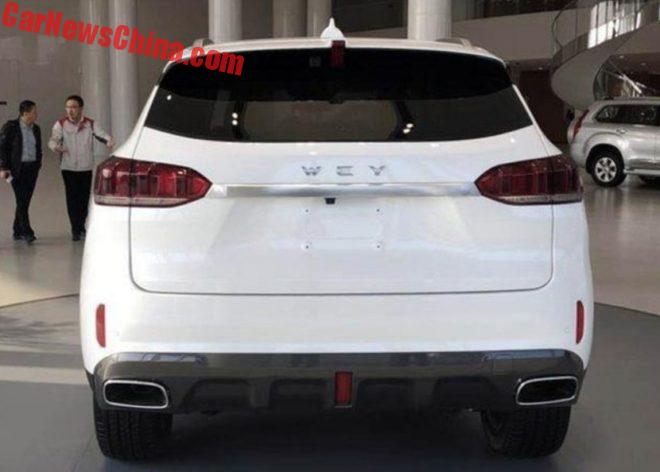 The rear end is almost too bland compared to the front. Pipes are nicely integrated in the bumper.
The WEY VV6 will debut on the Guangzhou Auto Show later this month and launch on the Chinese car market in Q1 2018.