This purple sled is the new Buick LaCrosse Avenir, the second car in Buick's luxury line for China after the GL8 Avenir. The LaCrosse variant comes with a special honeycomb grille, shiny bars in the bumper, a shiny bar on the doors, shiny Avenir badges on the front fenders, shiny door handles, and classy matte-silver double-five spoke alloys.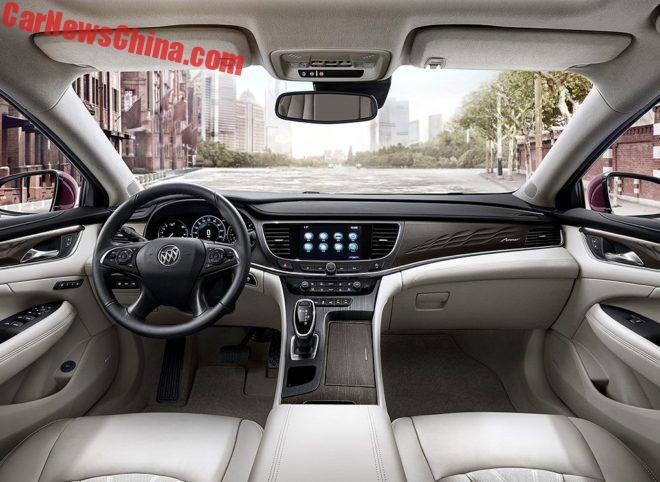 The interior is clad in high quality leather and wood, and there is a subtle Avenir badge on the glove box. It all looks very nice with a notable exception for the standard LaCrosse steering wheel, which looks cheap and old fashioned.
Interestingly, in December last year I wrote on Forbes about the Avenir luxury line, when the GL8 Avenir was launched. I said that the Envision and LaCrosse were next up for the Avenir treatment.
Soon after publication I received a message from a General Motors P.R. person, denying the Envision and LaCrosse would be Avenir'ed, and asking me who my source was within GM. (!!!) Yes, the P.R. person really asked that. They thought they had a mole! In anyway, the question confirmed for me that I was right. And I was. So, next up: the Envision.
Diamond-shaped pattern on the seats.
Power is unchanged; a 2.0 turbo four with 261 hp and 350 Nm, mated to a nine-speed automatic. The Buick LaCrosse Avenir will debut next week on the Guangzhou Auto Show. Price will start around 350,000 yuan or $52,780. Not cheap, but grille: