This is the new Roewe Ei5 (capital E, small i, five). It debuted today on the 2017 Guangzhou Auto Show. The Ei5 is an electric wagon, looking rather hip and classy, with a shiny grille with a big Roewe badge. Badly however, the Ei5 isn't exactly a completely new car.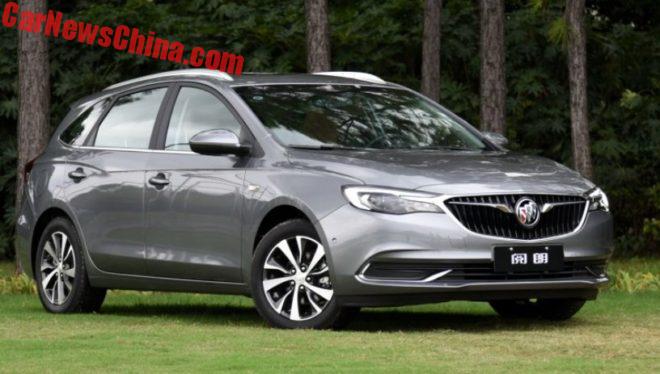 The Ei5 is based on a Buick, and that Buick is new; the Excelle GX  launched last month. It is a compact wagon aimed at a young audience.  Engines: 1.0 turbo 3-pot with 125 hp and an interesting 1.3 turbo 3-pot with 163 hp. Price starts at 119.900 yuan and ends at 146.900 yuan.
Roewe didn't change the hard points of the chassis but all the body panels appear to be different. Size comparison:
Buick Excelle GX: 4539/1798/1532, and wheelbase is 2640.
Roewe Ei5: 4544/1818/1509, and wheelbase is 2665.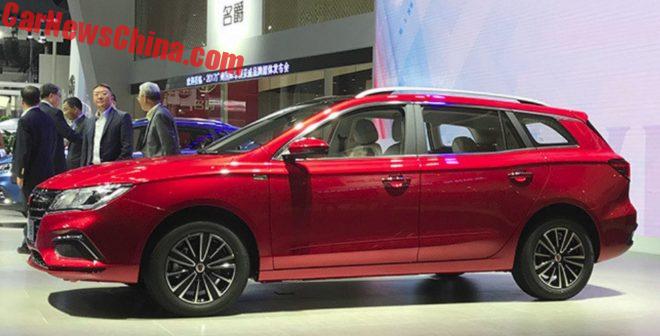 The Ei5 is an electric, but Roewe will also offer petrol powered variants under the i5 name (just like with the Roewe i6 and Ei6). The engines for the i5 will be the same as in the Excelle GX. Back now to the Ei5: it has a single electric motor with 116 hp, good for a range of 300 kilometers and a 145 km/h top speed.
Roewe can have the platform and engines because its parent is the Shanghai Auto Industry Corporation (SAIC), also known as Shanghai Auto, and best known for being the partner of general Motors in the Shanghai-GM joint venture. GM has long been supplying SAIC's own brands with platforms and technology.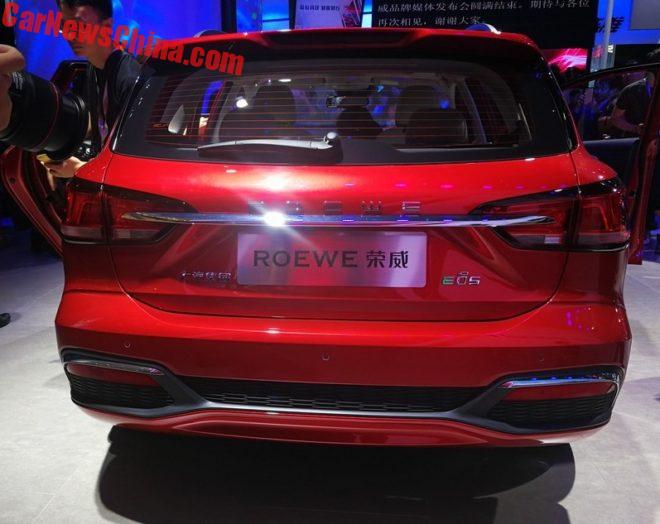 Roewe has made the Buick into a good looking thing, especially in this fiery red color.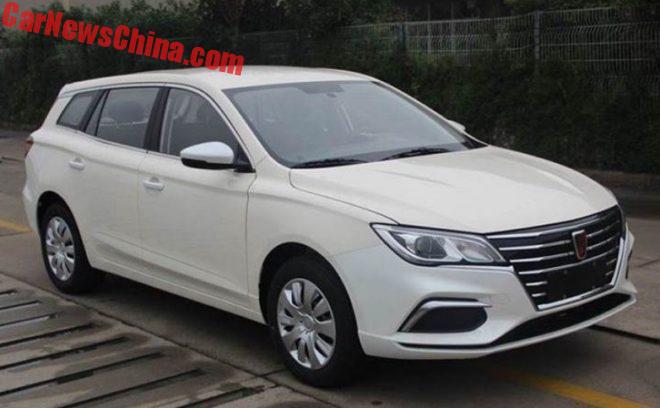 Less impressive in white with plastic wheel covers.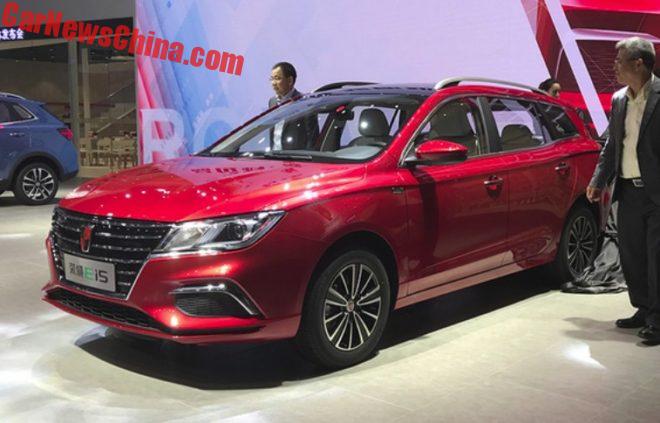 I always say and I will say it again: all cars should be red.