It is a cold and windy Tuesday in Beijing, a day to find a warm shelter. And I found one; a cozy Guangzhou-Toyota repair shop with big concrete walls and fluorescent lighting. Luckily, there is enough space to shelter because they only have one mechanic at work, a pretty Chinese Car Girl wearing red lipstick, practical overalls and a black bra.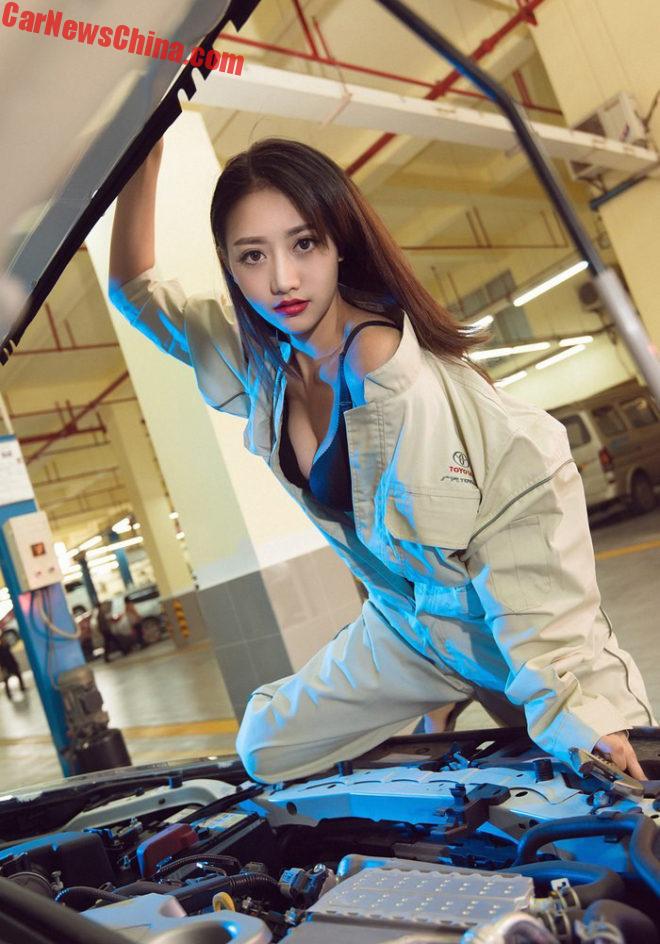 Our mechanic is working on a Toyota Levin, a China-only compact sedan based on the E170 Toyota Corolla, and design-wise close to the North American Corolla. It is made in China by the Guangzhou-Toyota joint venture. Price ranges from 109.800 yuan to 161.800 yuan. Engines: 116 hp 1.2 turbo, 140 hp 1.8, and a 171 hp 1.8 hybrid.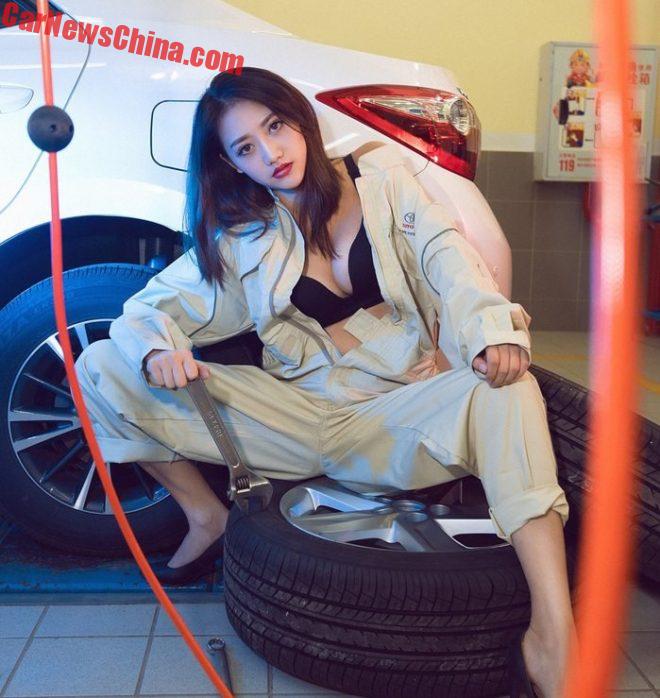 Trying to fix the wheel. Chinese Car Girls know about wheels. Wheels are round 'n shiny and carry rubber.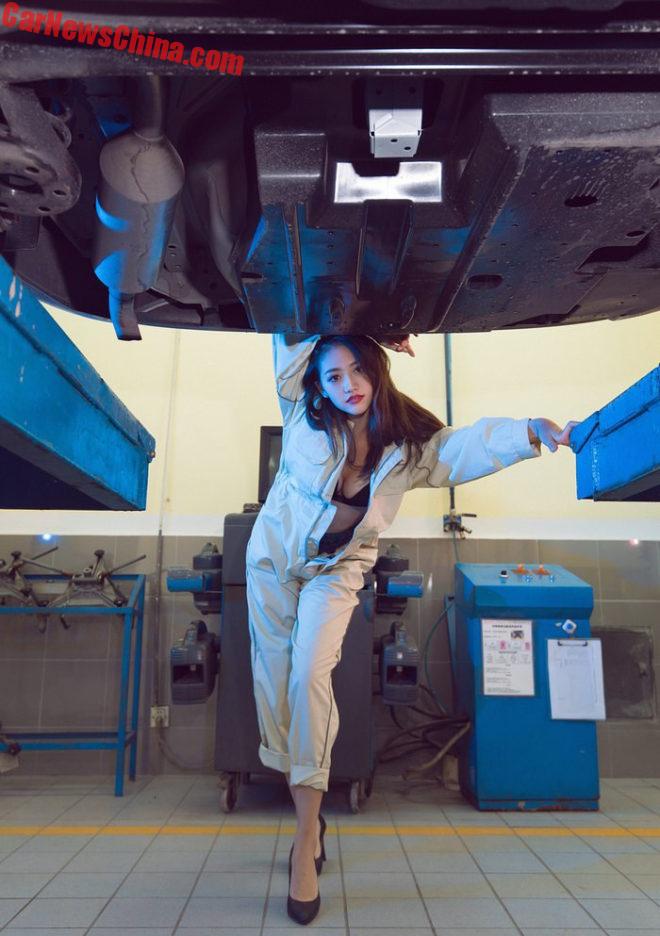 Checking the exhaust pipe.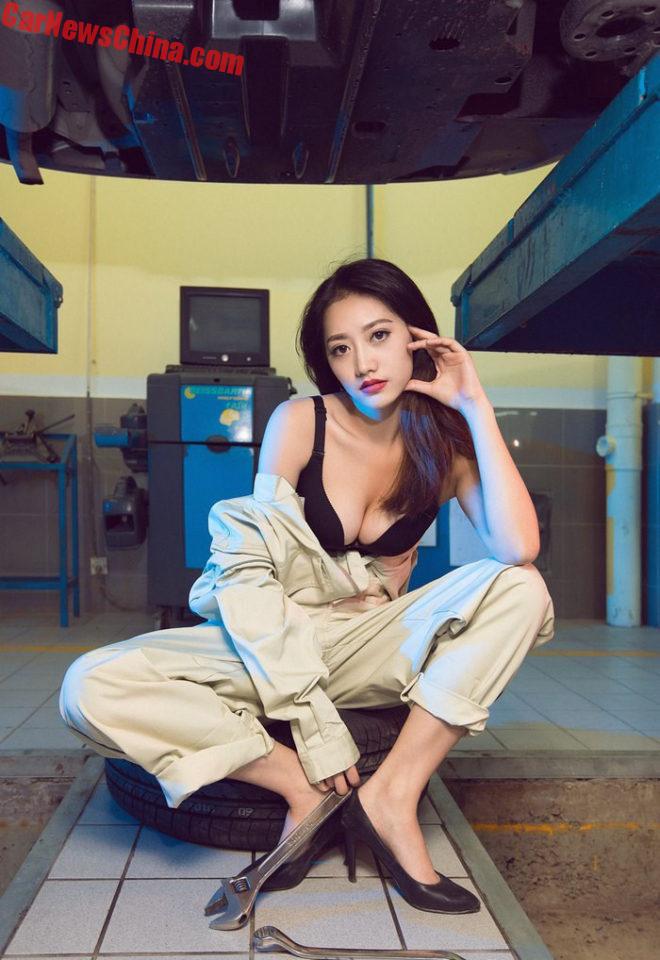 Contemplating. Note computer in the background. It is switched off. Very good. Real mechanics don't need no computers and other fancy modern tools. All they need is a hammer, a spanner, and their good old guts!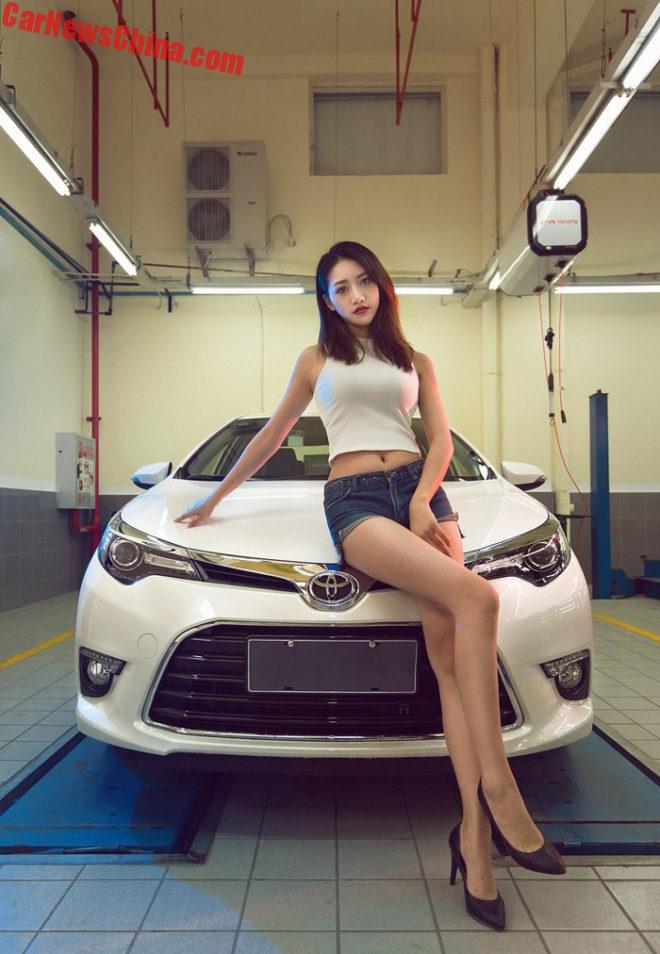 Suddenly, our mechanic changes clothes. I guess she finished her shift. But she can't let go of the white Levin sedan. She is a true fanatic. Praise! Interestingly, she didn't change her shoes.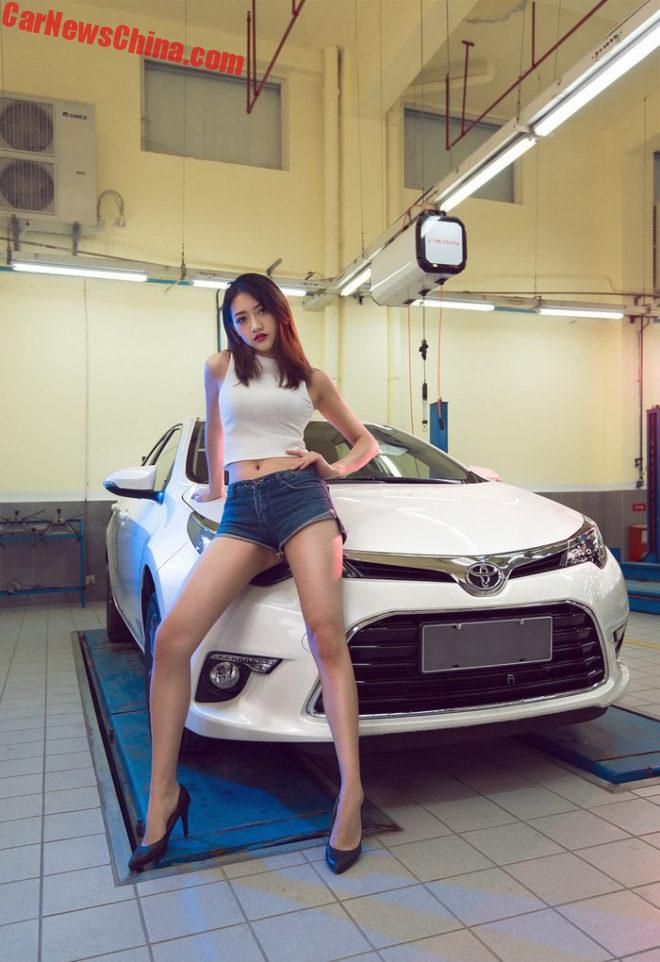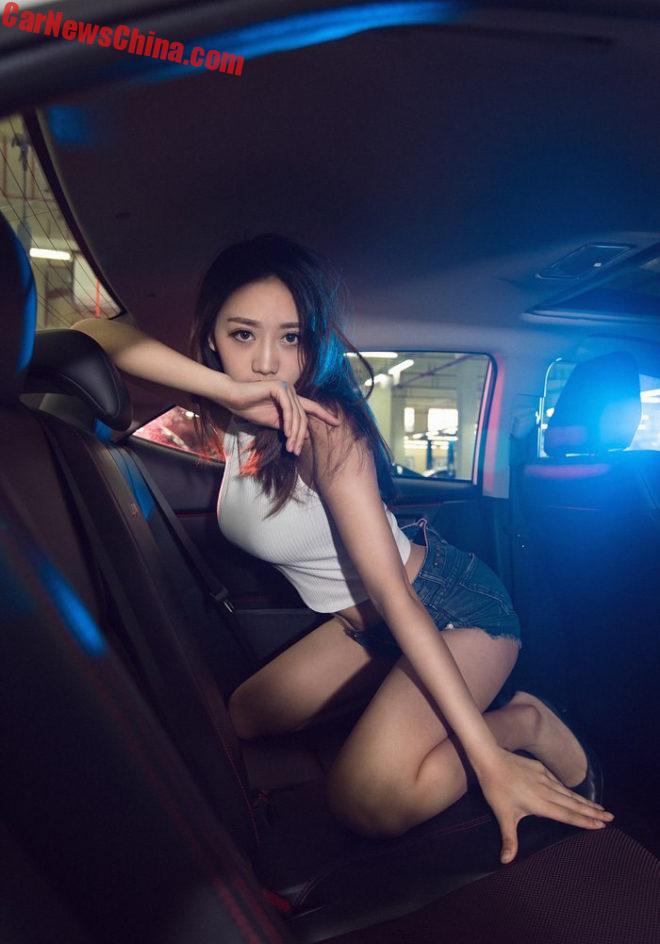 Racy seats with black leather, red stitching, and red fabric.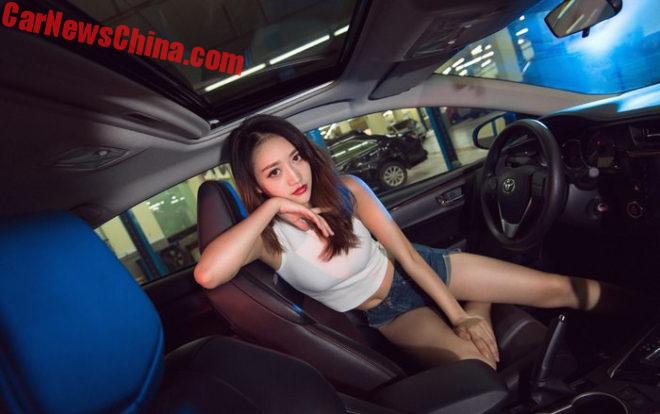 Her legs are too long for the foot well.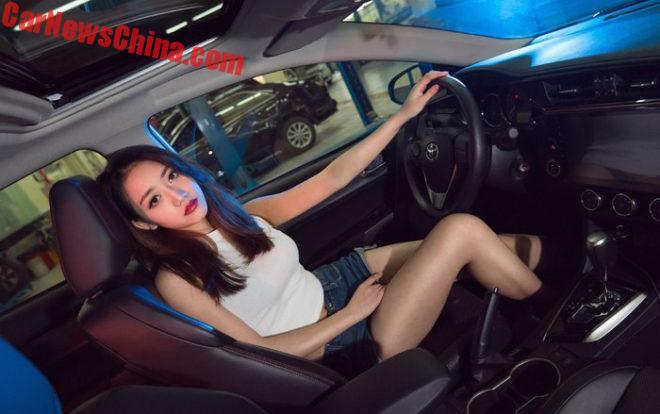 She looks abit sad here. Likely because her legs are too long for that foot well.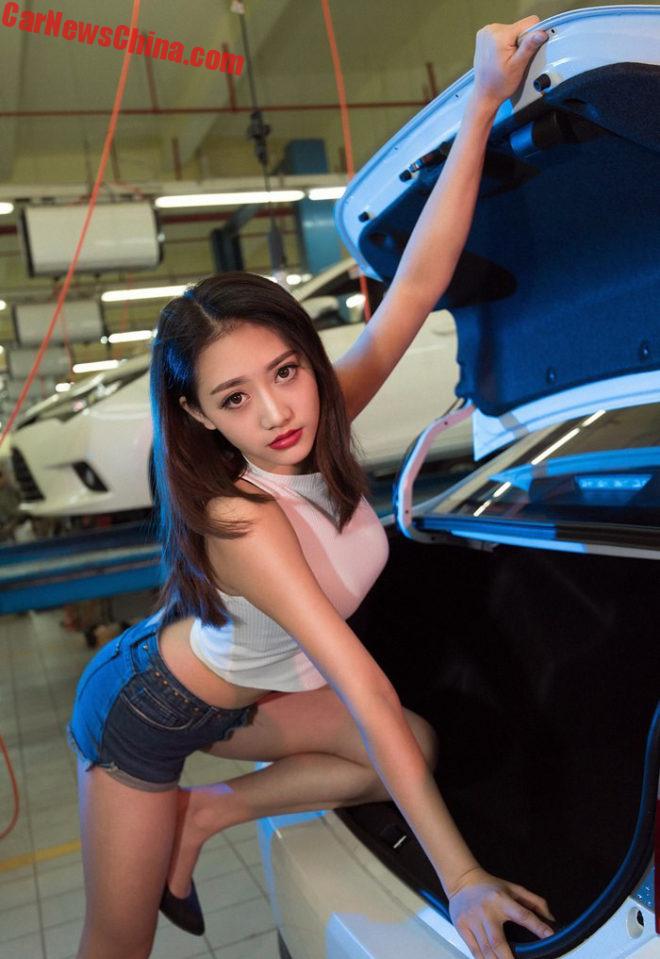 She then tries to fit inside the boot. Will she fit better in there..?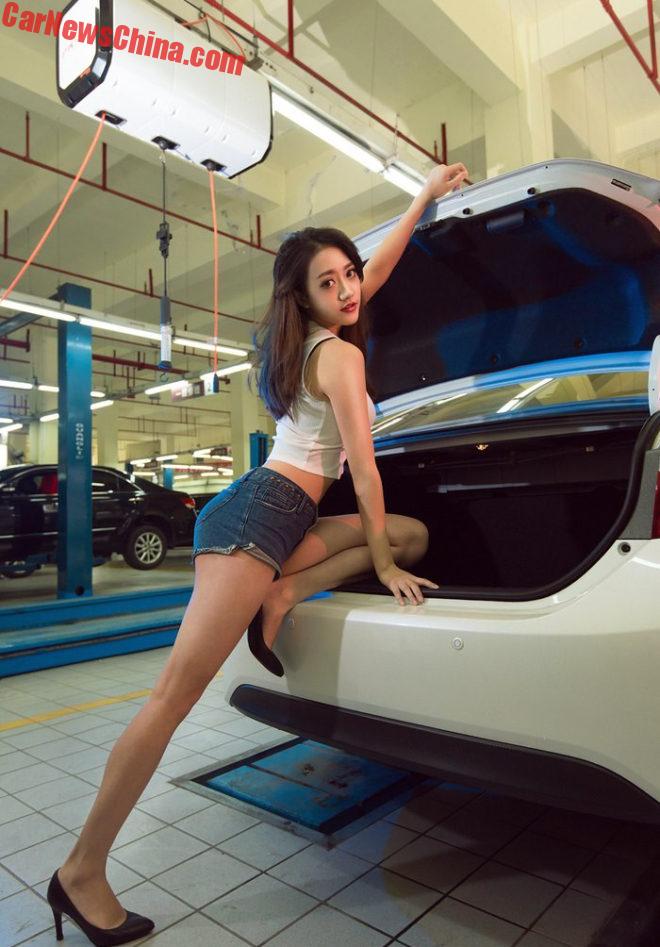 Nope. Totally impossible. This mechanic is just too much leg, and too much beauty, for the Toyota Levin. Still, she seems to like it. Odd.
More Chinese Car Girls soon!