BYD Tang is a 500 hp super heavy hybrid
This is the brand new BYD Tang, looking super sharp with a big black beak and mirrors that look like a weapon. The new Tang will hit the Chinese car market in April next year.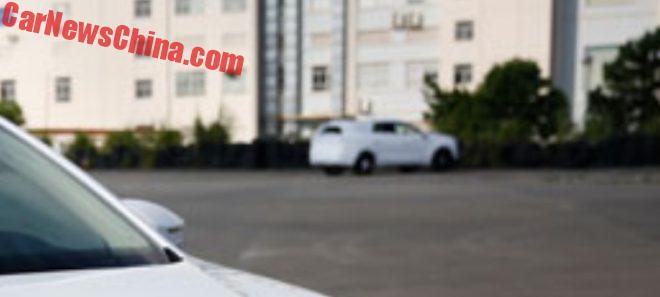 The photo, taken at the BYD factory in Guangdong, also shows a camouflaged car. It seems larger than the Tang, likely a new seven-seat SUV.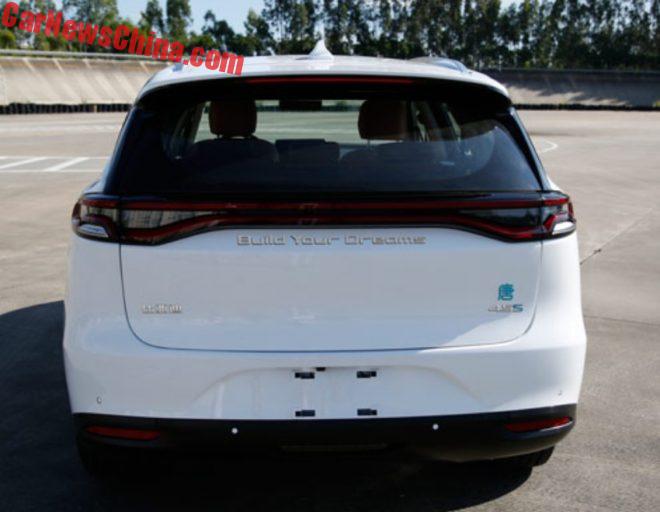 The Tang will come in two flavors: plug-in hybrid and petrol.
Somewhat disappointingly the plug-in hybrid drive train of the new Tang appears to be exactly the same as of the old Tang: a 205 hp 2.0 turbo plus two electric motors of 150 hp each, good for a combined output of 505 horsepower.
Still very impressive, but a new car should have a new number. The badges on the PHEV indicate it will do 0-100 in 4.9 seconds, again the same as the old car. However, in a press release BYD stated that the new Tang will go from zero to hundred in 4.5 seconds. More on that as we get it. Top speed is 180 km/h.
The petrol version gets the 205 hp 2.0 turbo.
Size: 4870/1950/1725, and wheelbase is 1725. Curb weight PHEV: 2390. Curb weight petrol: 1890. That is a massive 500 kilo difference. I had to check the numbers twice, but it checks out. Fully loaded (with fuel, fluids): 2995 for the PHEV and 2415 for the petrol, a difference of 580 kilo!
But even though it is so much heavier it is still massively more fuel efficient: BYD claims a fuel consumption 2 liter per 100 kilometer for the PHEV and 8.8 liter per 100 kilometer for the petrol.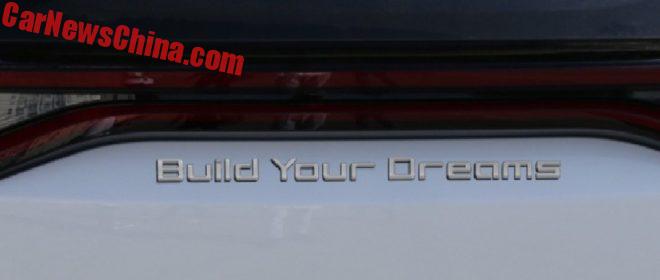 There is a new badge on the back, spelling out the meaning of BYD in full: Build Your Dreams.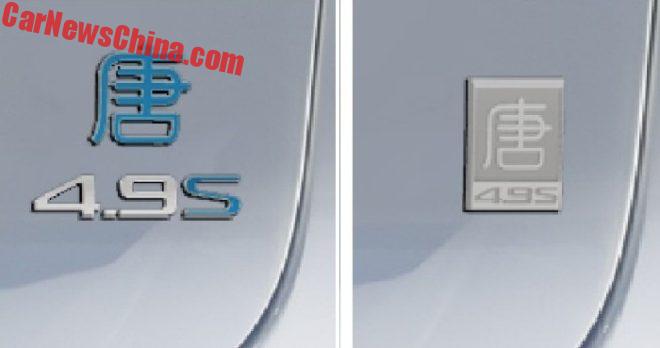 The 4.9S badges.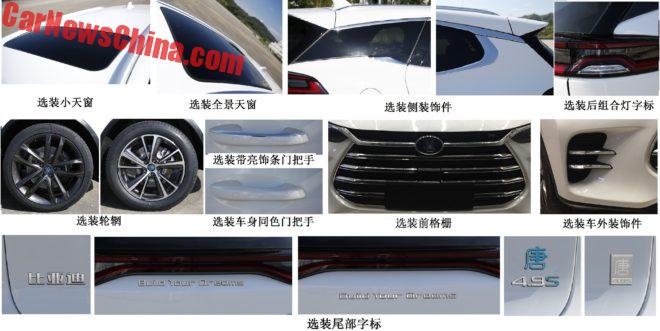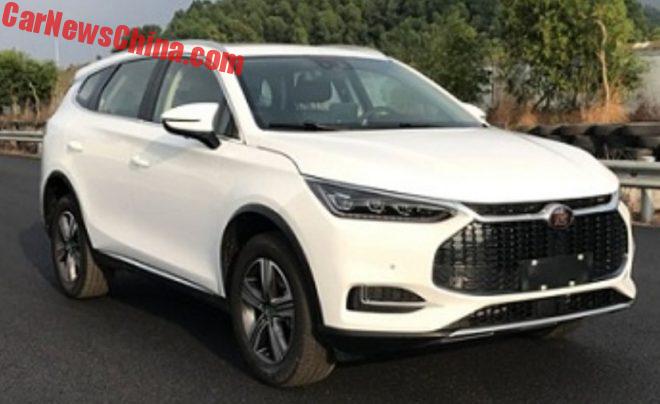 This is the petrol version. It is quite different from the PHEV. It has another front bumper and it has a completely different C-D pillar.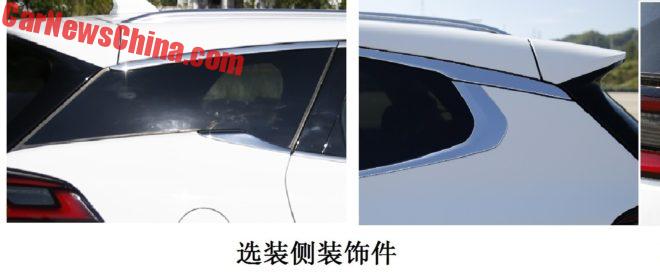 PHEV on the left, petrol on the right. Petrol version of probably prettier.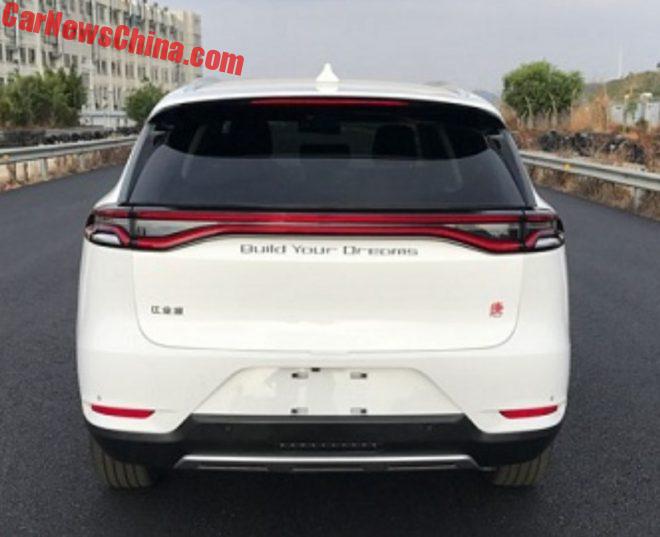 No big differences at the rear. Exhaust pipes are invisible on both versions.