This green goddess is a Nissan Terrano II, 3-door, Spotted in China on a car market in east Beijing. The good car was a bit dusty but otherwise in a good shape, inside and out.
The Nissan Terrano II was manufactured from 1993 until 2006. Our car is a fist-facelift model, launched in 1996. In Europe the Terrano II was marketed as the Ford Maverick. It was available in 3-d00r and 5-door form. The Terrano II was not officially sold in China so they are ultra rare down here.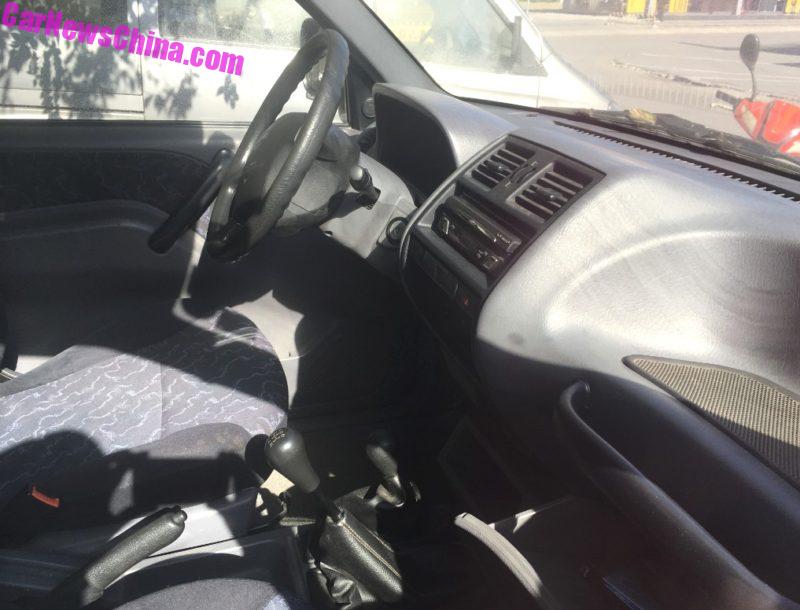 The interior was in good shape too and totally original down to the seat covers and the radio.
The period NATS sticker with an image of an eagle.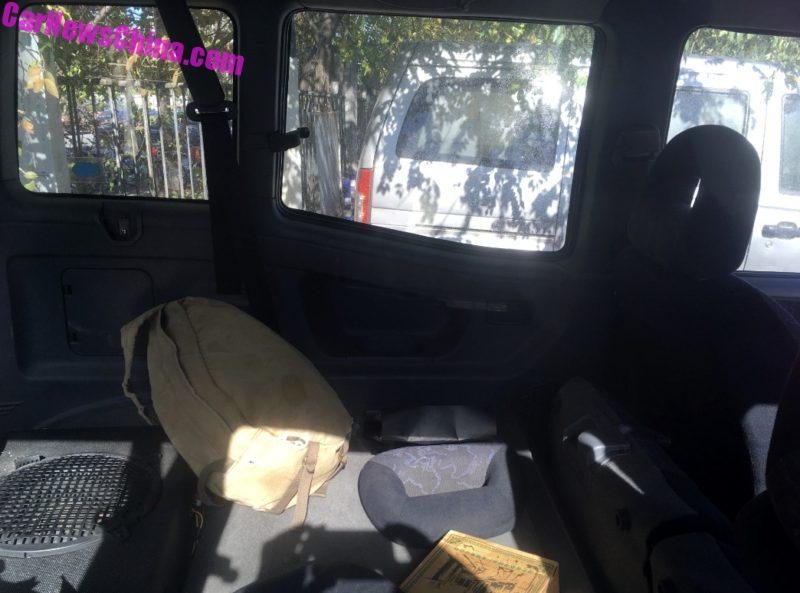 The rear compartment was a bit of a mess with the bench folded down and some sort of speaker-system in the floor.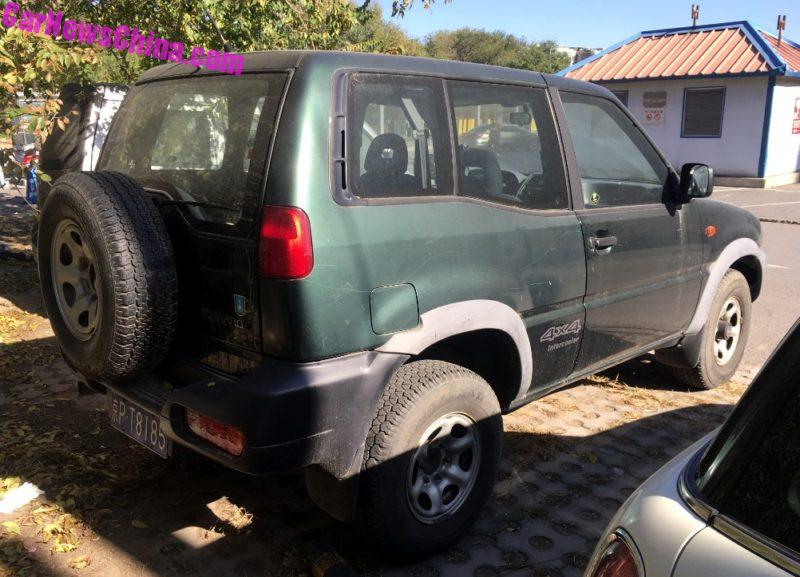 The Terrano II is an oddly shaped car, especially when seen from the rear. Note especially the tiny red lights!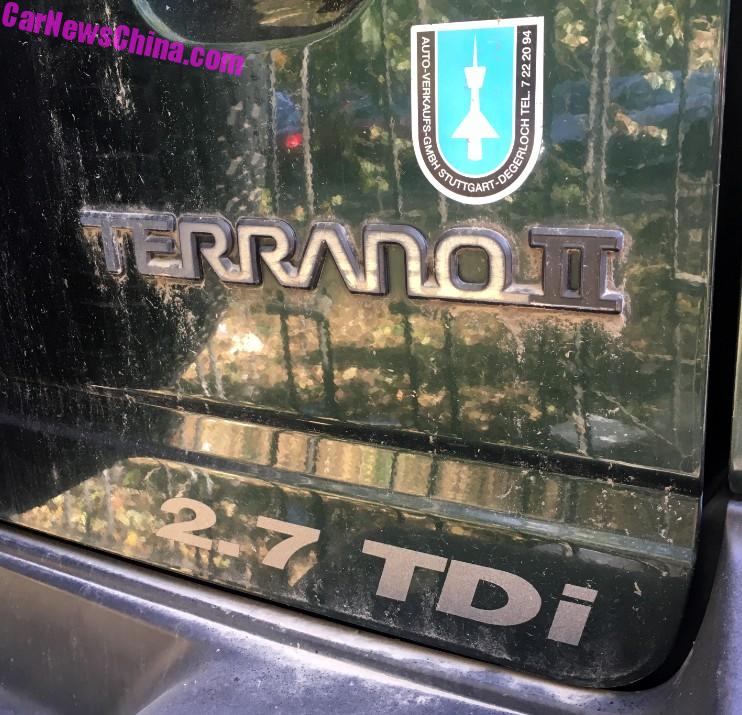 Beautiful badges. The Terrano II was available with three four-cylinder engines: a 2.4 petrol, a 2.7 turbo diesel, and a 3.0 turbo diesel (yes, this to was a four). Our Beijing car has the 2.7 TDi under the bonnet, good for 153 horses.
The diesel engine makes it an even more special car since diesel engines are forbidden in passenger cars today, and many of the older ones were scrapped ages ago. The car has a period Beijing passenger car license plate and it had a valid 2018 inspection-sticker, so it appears to be road legal.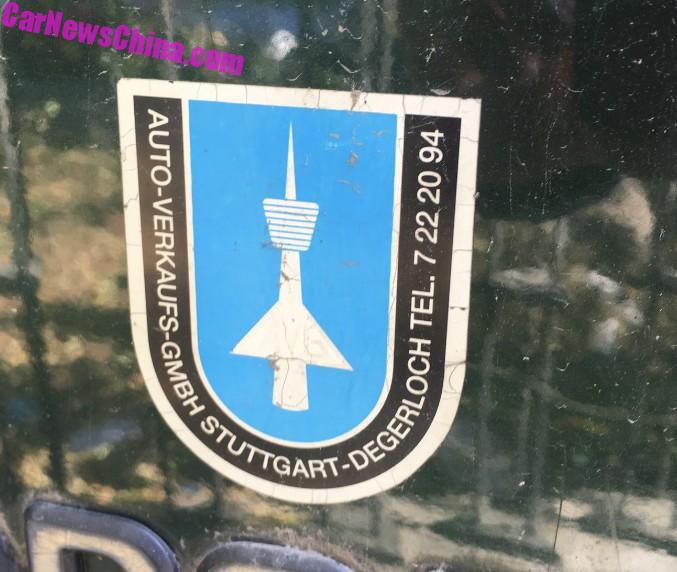 A sticker of a German car trading company based in Stuttgart. The logo appears to show the Stuttgart TV tower, but with wings attached to it. The company does not seem to be in business anymore.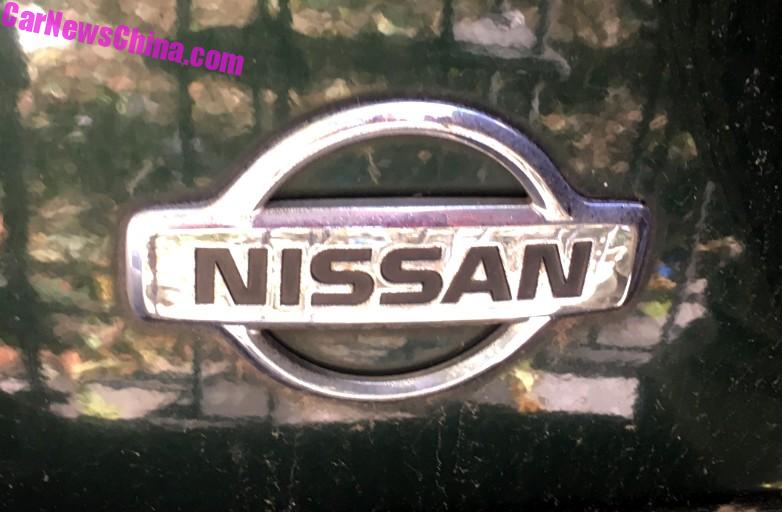 When badges where still works of art,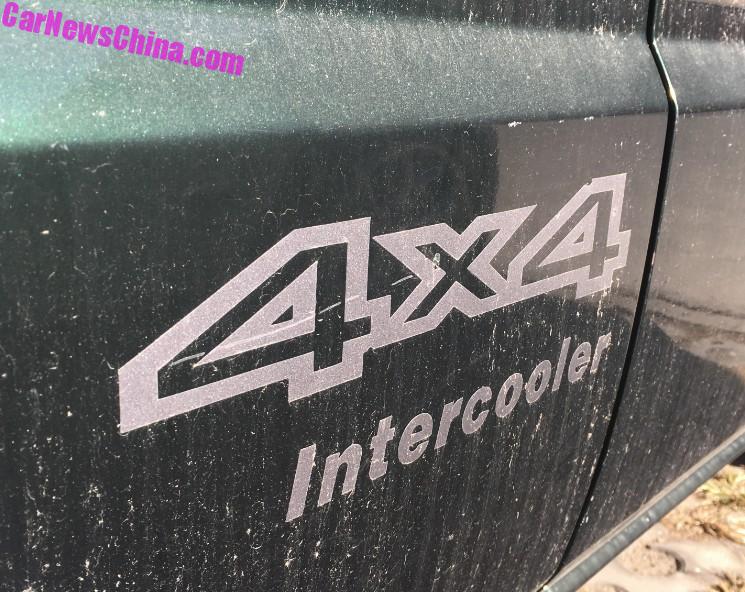 When stickers were still works of art.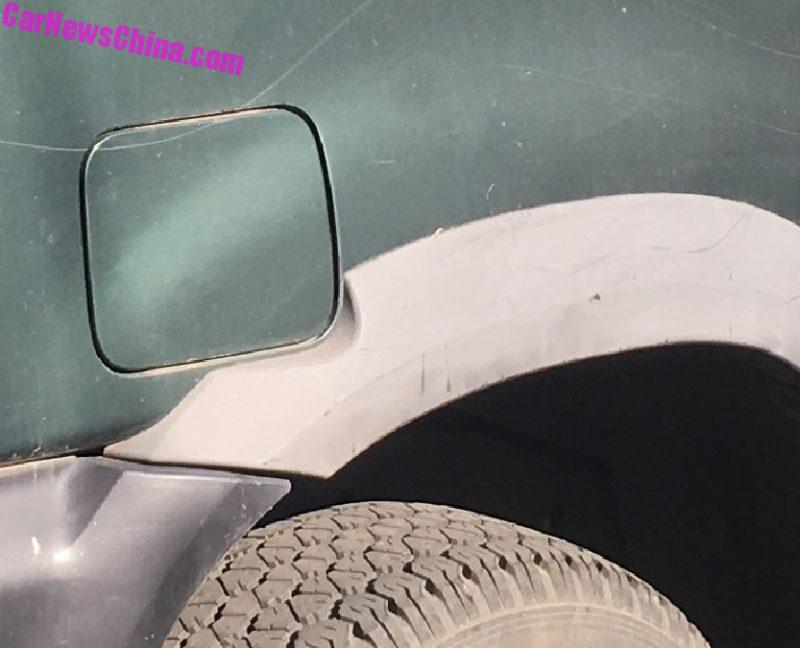 The weirdest design detail of the entire car. There was not enough space for the plastic wheel-arch and for the fuel door, so they simply made a cut-out.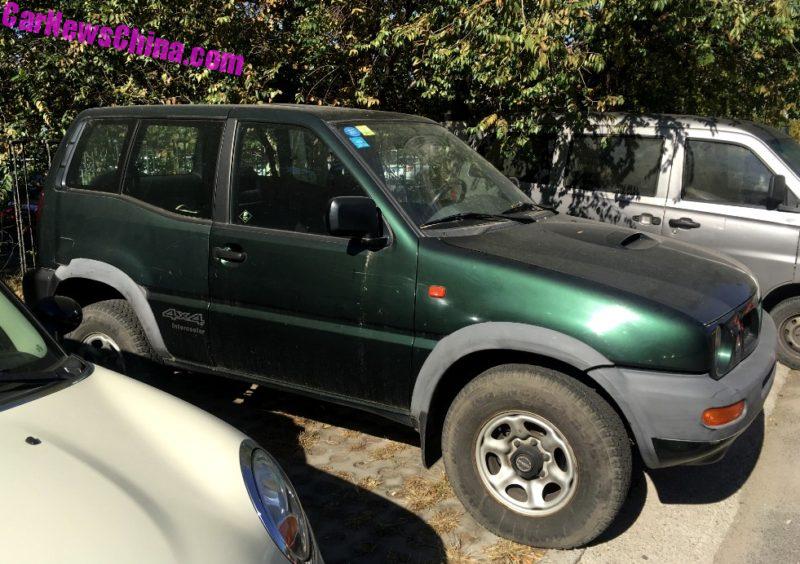 A real diesel powered Nissan Terrano II in Beijing. May she live a long an happy life.