LvChina Venere
This great looking gray car is the LvChina Venere, a concept previewing a fully electric four-door coupe. The Venere debuted earlier this week on the Geneva Motor Show.
LvChina launched in January with another concept car; the Urano, which looked great as well. Strangely, in Geneva they only had the Venera on show.
LvChi is headquartered in Shanghai with a design operation in Italy. The Chinese name is Lüchi, best translated as Green Carriage. They will make only electric cars and want to have their first one on the market by mid-2019.
The factory is under construction in Changchun city in Jilin Province. Initial annual capacity in mid-2019 will be 50.000 units, going up to 550.000 in 2023. The company has big plans. They say they have developed three EV-platforms and that they will launch 8 cars until 2021.
The production version of the Venere will launch in 2019. Interestingly, the company says that first-batch production will happen in Italy, followed by mass production in China. This is exactly the same way Hybrid Kinetic is going to walk.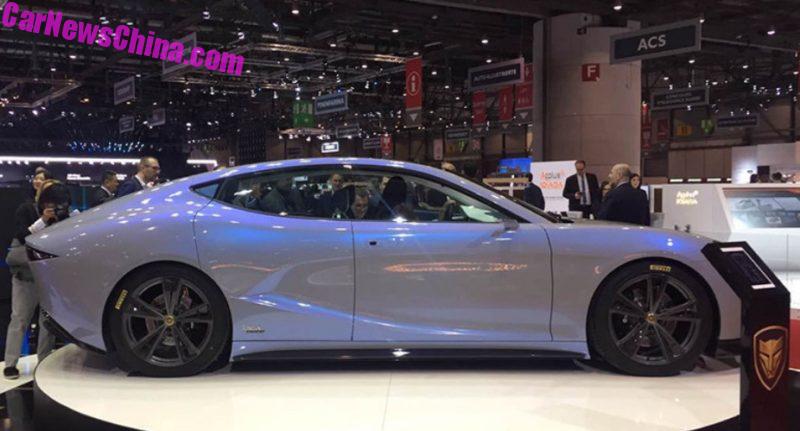 The Venere is based on their high end "S" platform, where S stands for Super. The other platforms are "CC", which stands for Urban Vehicle, and "M", which stands for Mainstream. All according to the company.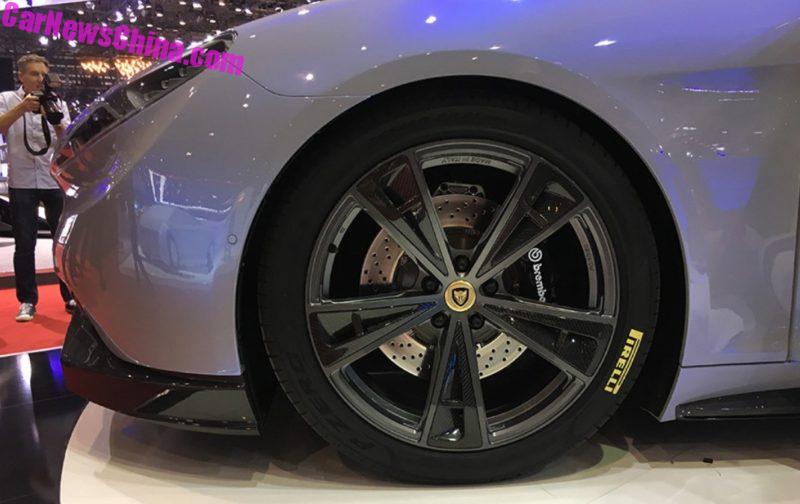 The Venere has an ultra smooth body with a drag coefficient of just 0.28. Very good for such a large car: 5150/2120/1418, wheelbase is 3040. The body structure is made of carbon fiber, keeping weight down to 2100 kilo.
The Venere uses four electric motors mated to a 100 kWh battery pack. Total output is 992 horses and 1540 Nm. LvChina claims a 0-100 in 2.5 seconds, a top sped of 286 km/h,  and a NEDC range of 652 kilometers.
Charging: 30 minutes for 50%, 50 minutes for 80%, and 75 minutes for a full charge.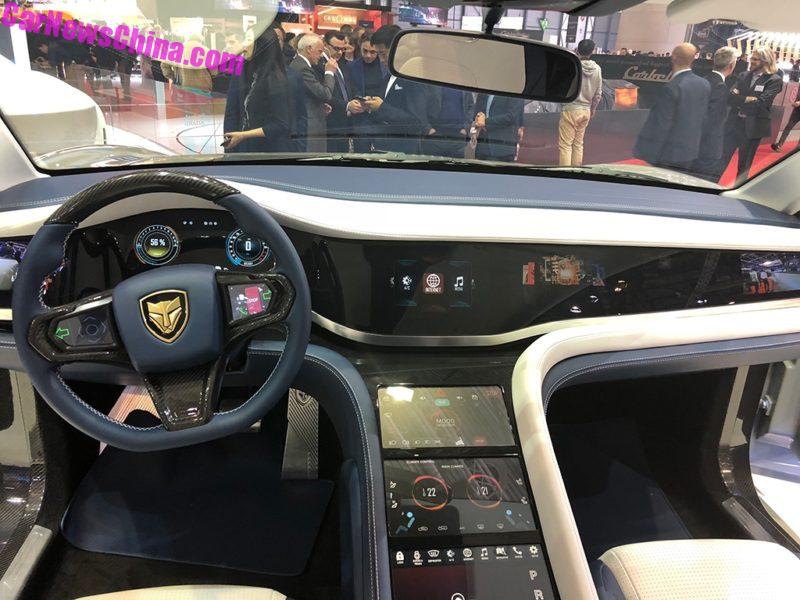 LvChina's leopard-logo on the wheel. The interior actually looks pretty much production-ready.
The company didn't announce much about autonomy, they only said that the Venere has adaptive cruise control and automatic parking. Naturally, the car is connected to the cloud and equipped with 24/7 internet.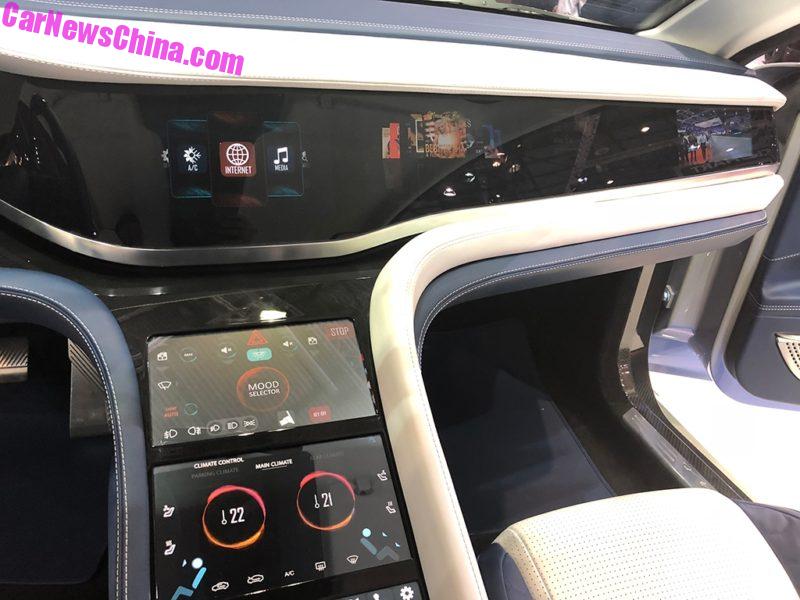 On the far right the images of the right-rear view mirror. Seems a bit far for the driver to see. On the center tunnel a large icon saying 'mood selector'. Not sure what that is about. Perhaps you can select 'angry' for an extra aggressive acceleration.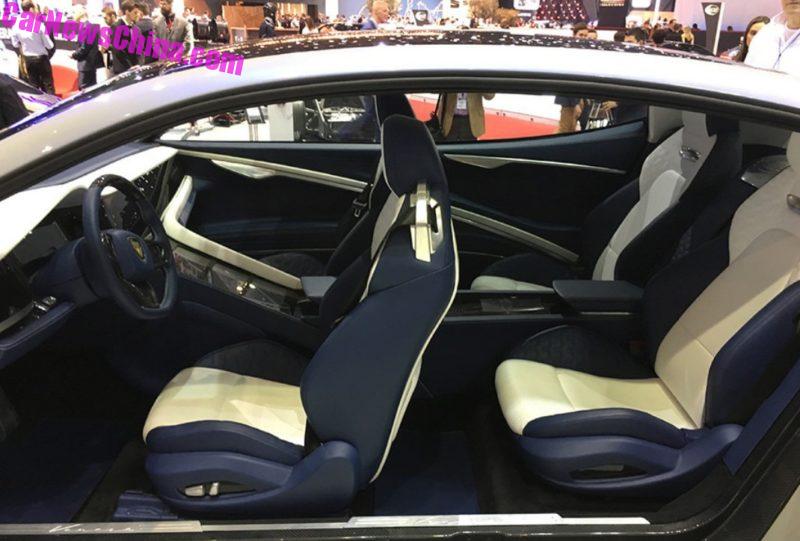 Four seats in stylish blue-beige.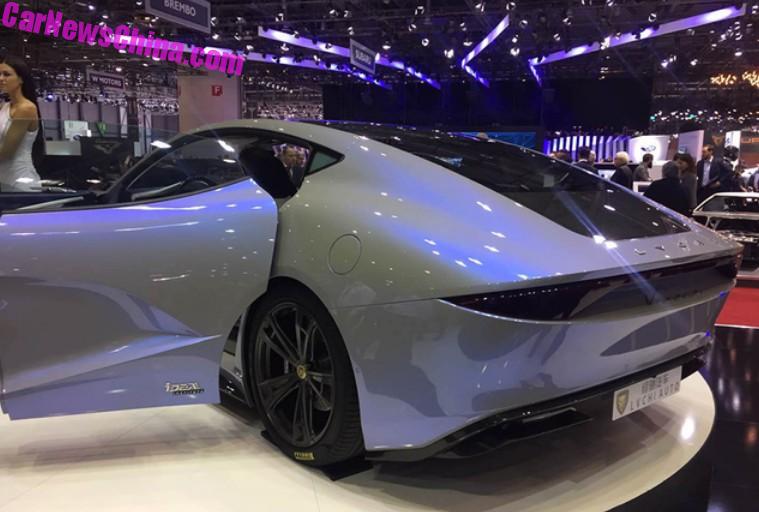 A very strong rear end with a subtle spoiler above the light unit.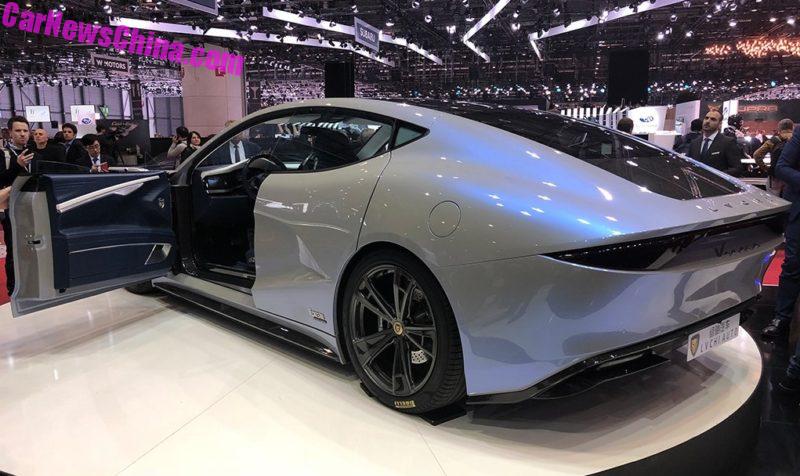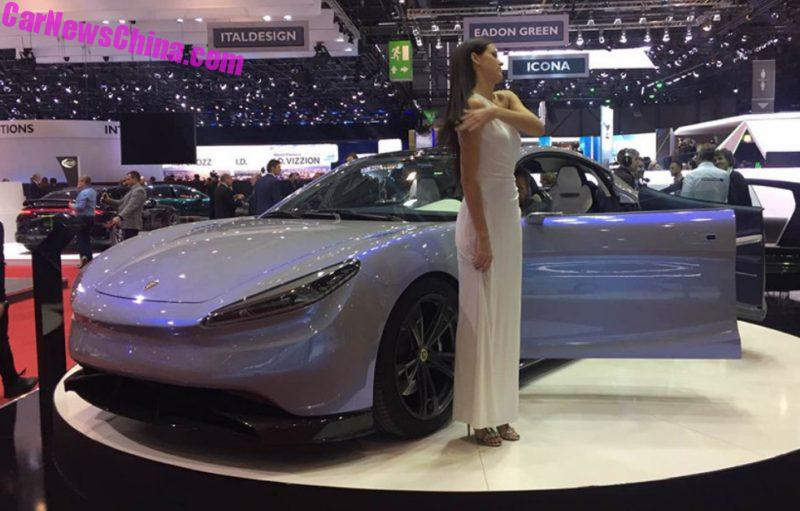 The model seems to have an itchy shoulder. But in any way; a promising car; great looks inside and out, a shipload of horses, and very long range. Let's hope LvChina can bring it to the market. We will be watching…