Lynk & Co 03
This is the new Lynk & Co 03 sedan. A blue example was seen in a Geely development facility. It looks pretty much the same as the car we saw earlier, but with a chromed B-pillar, a spoiler-like extension under the doors, and different wheels.
The Lynk & Co 03 will debut later this year. It is based on the Volvo CMA platform, just like the Lynk & Co 01 and soon-to-be launched Lynk & Co 02.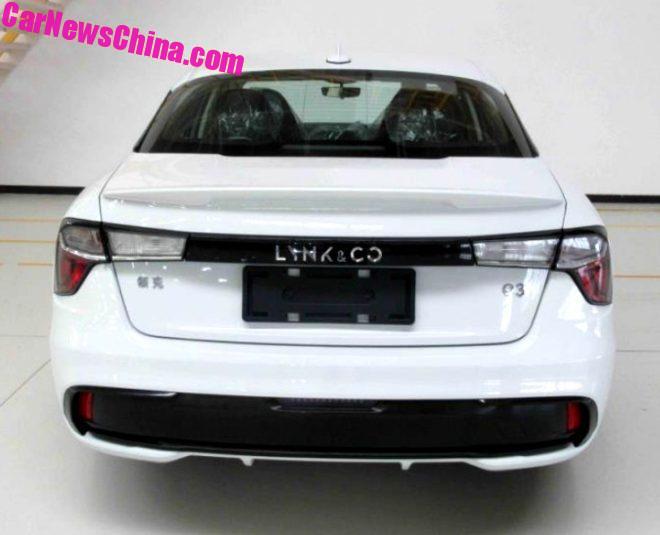 Note the exceptionally large spoiler on the back. Does the 03 need that to create down force to keep a steamin' hot engine in check? No. The 03 will be available with a 1.5 liter 3-pot in two flavors: 156 and 179 hp. That's seems hardly enough for such a big car. Gearbox is a seven-speed DCT. The 190 hp 2.0 turbo will be added to the lineup later. Size: 4639/1840/1460, and wheelbase is 2730.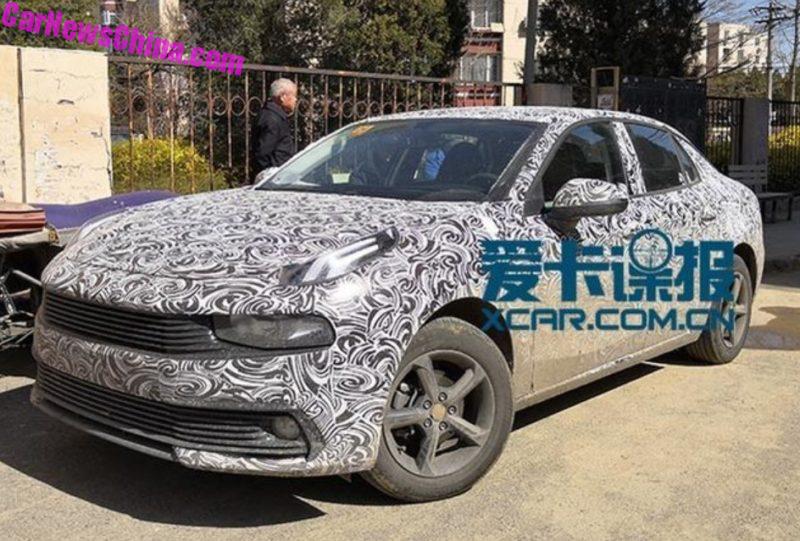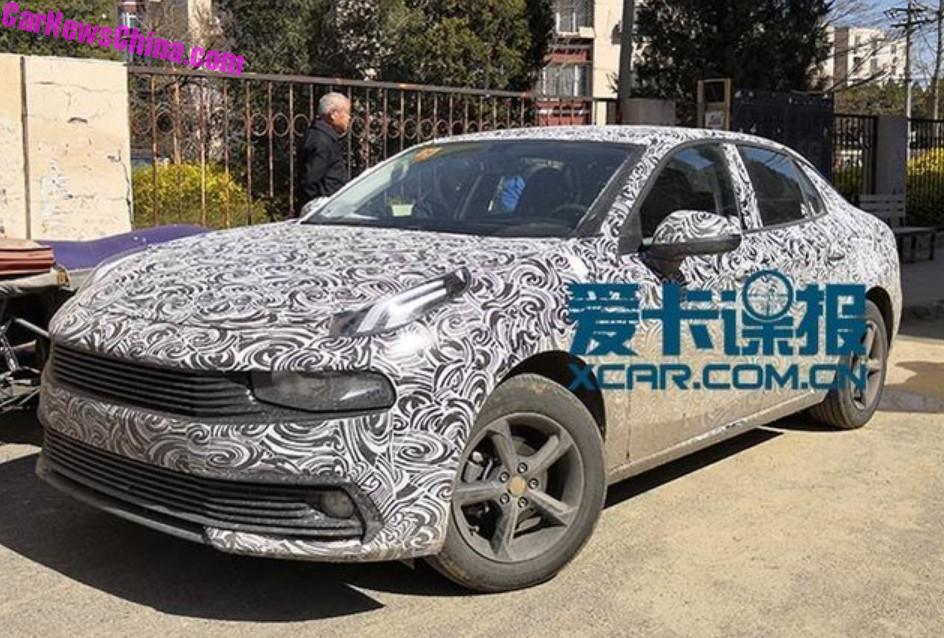 A camouflaged test car in a residential area. Did out test driver pay a visit to his mother here..?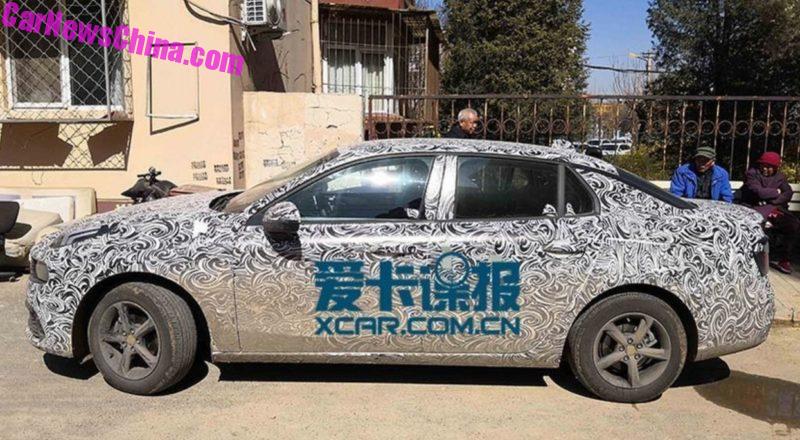 Locals take a look.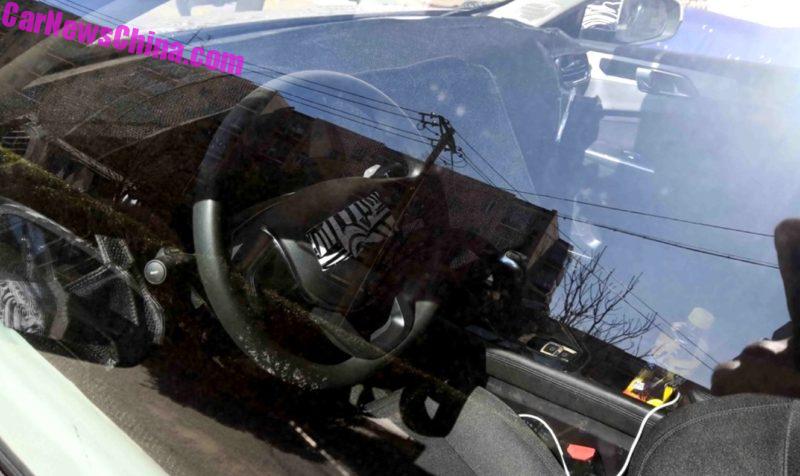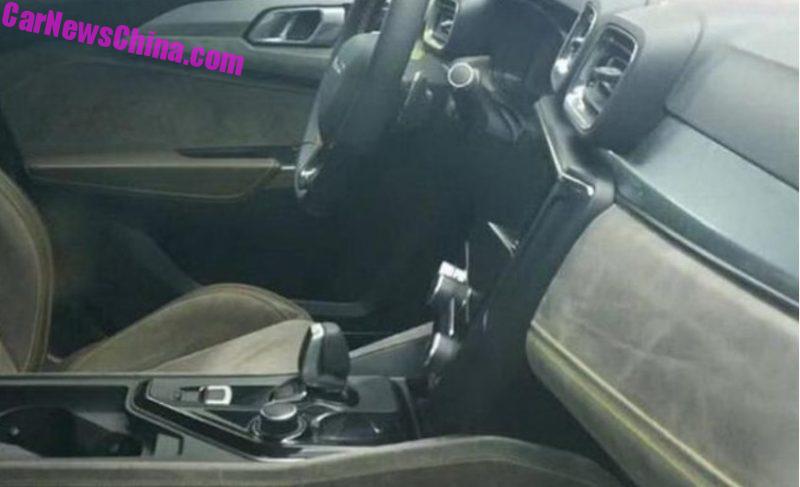 The layout of the center stack differs from the 01. Alcantara dash panels and seats look great.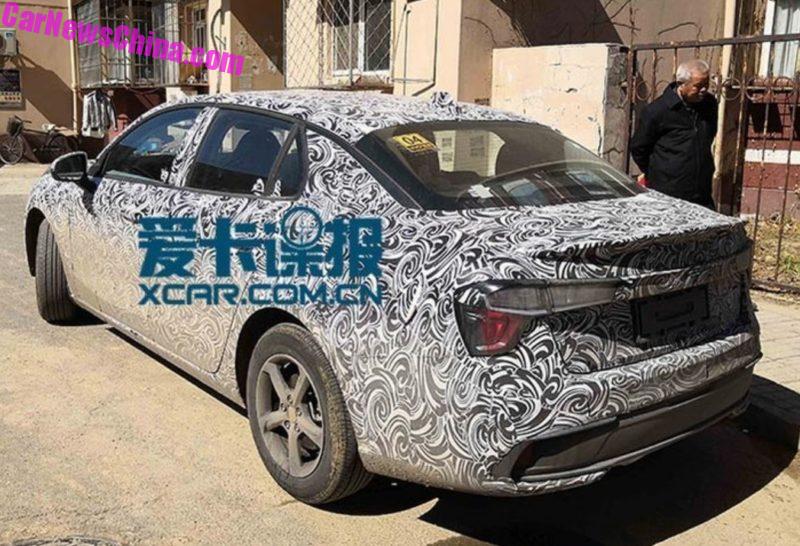 See that spoiler on the boot lid again. It is huge.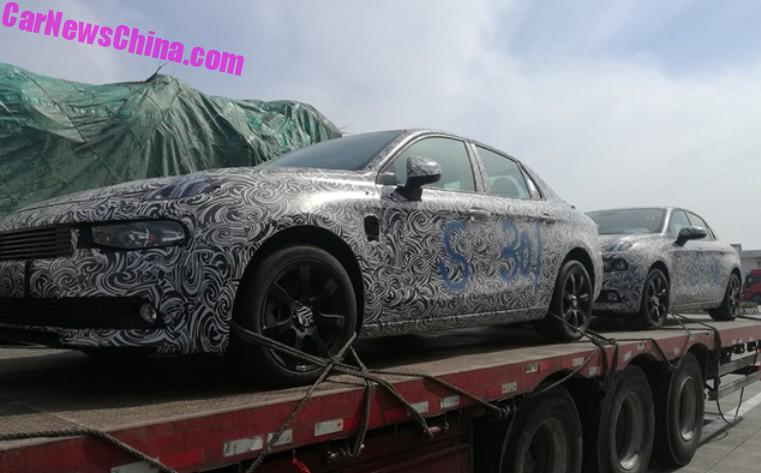 Two test cars on a flatbed.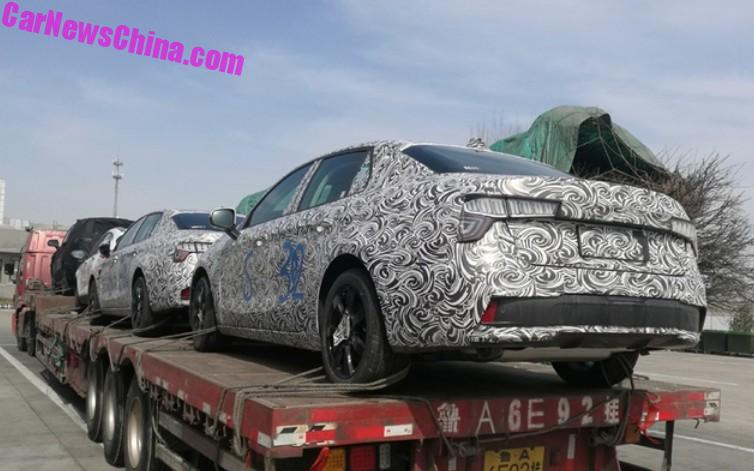 To the market they go…