Y61 Nissan Patrol
A massive Nissan Petrol pickup truck, Spotted in China in my compound in east Beijing. It is a truly enormous vehicle, towering tall over anything else on the street.
The Y61 Petrol pickup truck is still manufactured for markets in Africa and the Middle East. It is not officially marketed in China by Nissan, but gray-imported from Dubai. Imports here started in 2015 and continue until today.

The full name of the car on the photos is Nissan Patrol 4800 VTC SGL 4X4. Power comes from a 4.8 liter 6-in line petrol engine with an output of 280 hp and 280 Nm. Horses go to all wheels via an old-school five-speed manual transmission.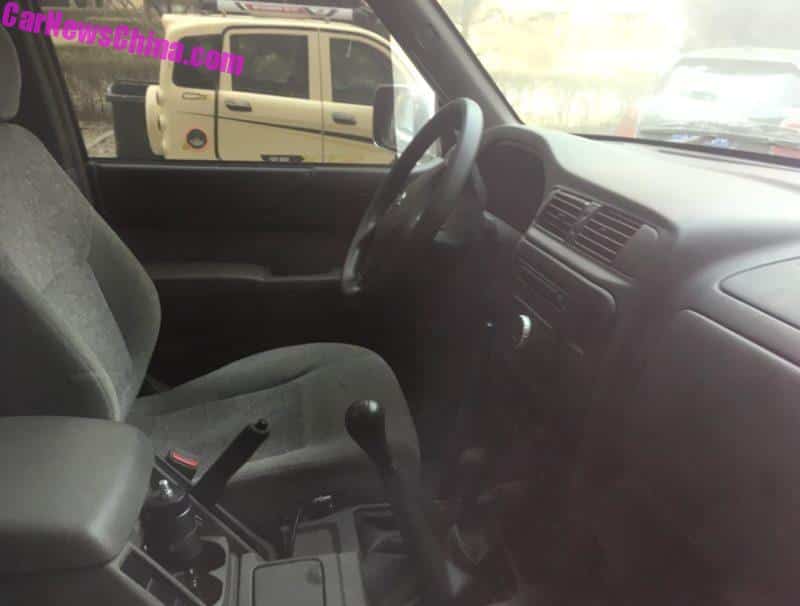 The interior is designed for hard work in the desert or the jungle. In China however these large pickup trucks are seen and sold as luxury goods, and priced accordingly. Currently, the two-door version goes for about 300,000 yuan or $48.000. Not cheap, but for that money you do get two fuel tanks; one with 90 liters and another one with 85.
The two-door measures 5165/1830/1950, and wheelbase is 2970.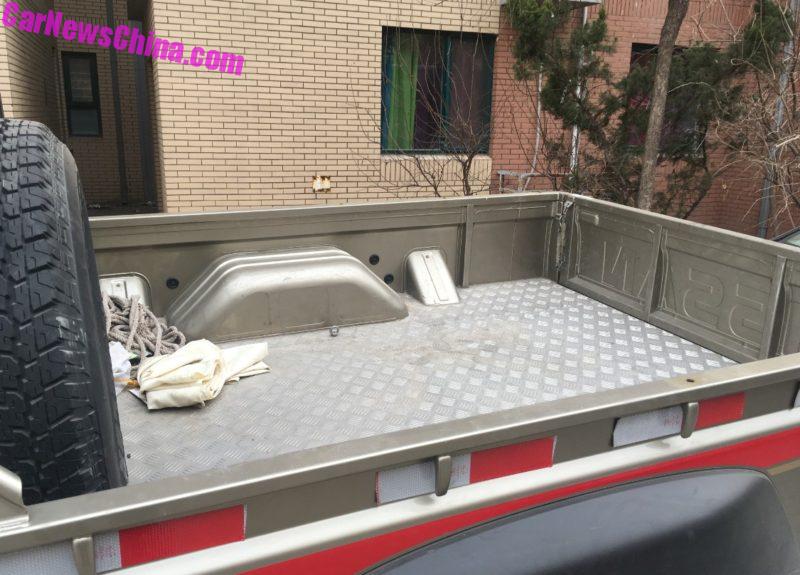 Reflective 3M tape is obligatory by law on any pickup truck in China, no matter if it is actually used for work or not.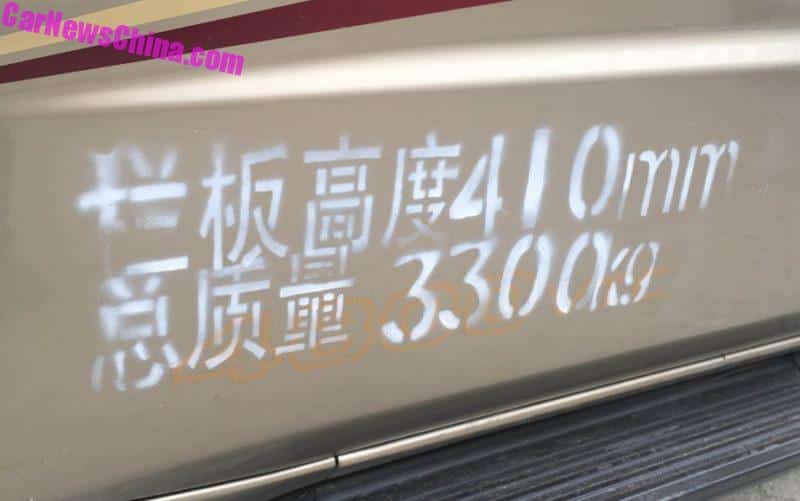 These prints are obligatory too. They are  printed on the driver's door and show the height of the bed and the maximum allowed loaded-weight. The owner cannot take it off, if he does his car won't pass the annual inspection.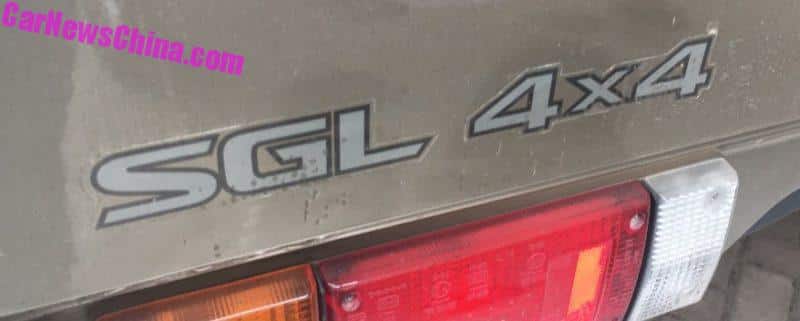 SGL is a trim level.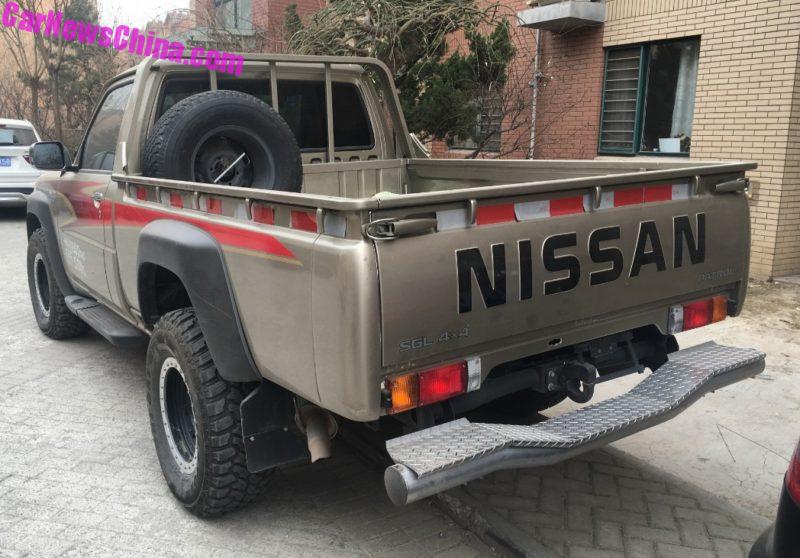 The rear bumper is factory-standard (Dubai) but the off-road wheels are after-markets. Some owners takes these big pickup trucks north of the Great Wall for some off-roading in the emptiness of Inner Mongolia.