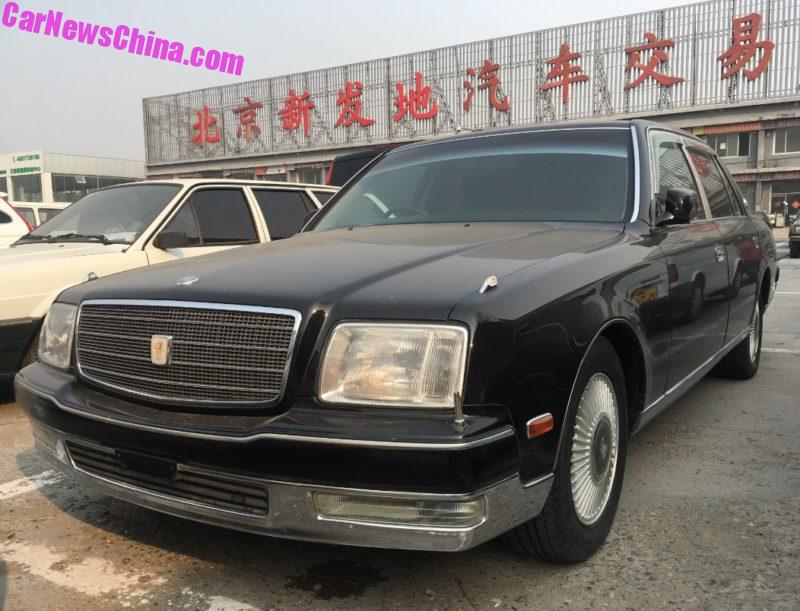 An beautiful black Toyota Century V12 sedan, Spotted in China on a car market in south Beijing. The Century was in a perfect shape, and most interestingly it was a RHD example.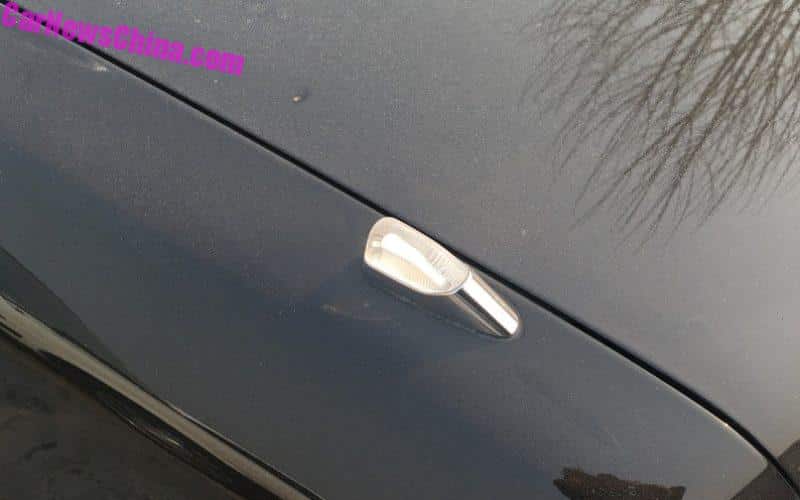 The second generation G50 Century was manufactured from 1997 until 2016.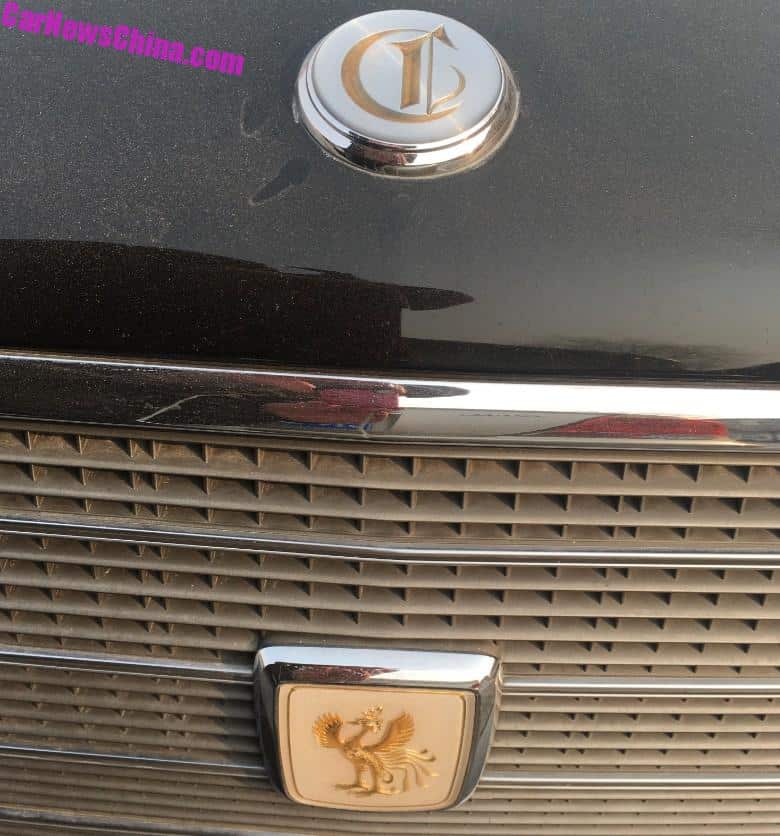 Two special badges: the one on the bonnet is the Century badge and the one on the grille depicts the mythological Ho-o bird, the symbol of the Imperial House of Japan. The Japanese emperor used a custom-built Century Royal limousine for his official duties.
The Century name however has no imperial connections; it is derived from the 100th birthday of Sakichi Toyoda, the founder of Toyota. His 1ooth birthday was in 1967, and that was also the birth year of the first generation Century, which lasted all the way to 1997.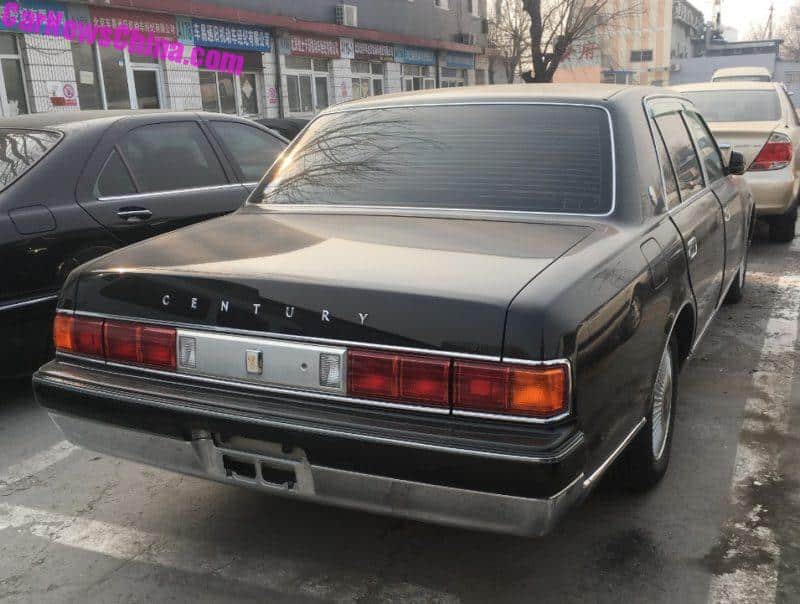 The G50 is a large machine, measuring 5270/1890/1475, and wheelbase is 3025.
Power comes from a 5.0 liter 1GZ-FE V12 engine, mated to a six-speed automatic 'box, sending horses to the rear wheels. The engine has an official output of 280hp, which was the maximum agreed by the infamous Japanese Manufacturers Agreement. Actual output however is estimated at 312hp. Torque is 481nm.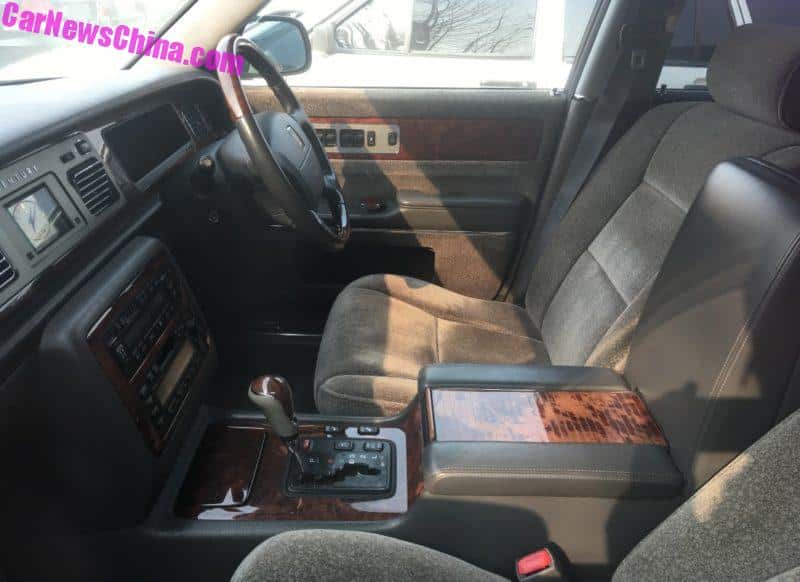 This Century has the standard wool cloth seats. Toyota considered leather too noisy for the Century; as it sometimes squeaks when a passenger moves his or her ass. Leather is however available as an option, and earlier on we met a LHD Century with black leather seats. There is a classy clock above the center stack and above that the Century name in silver. There are wood panels on the doors, the center tunnel, and the center stack.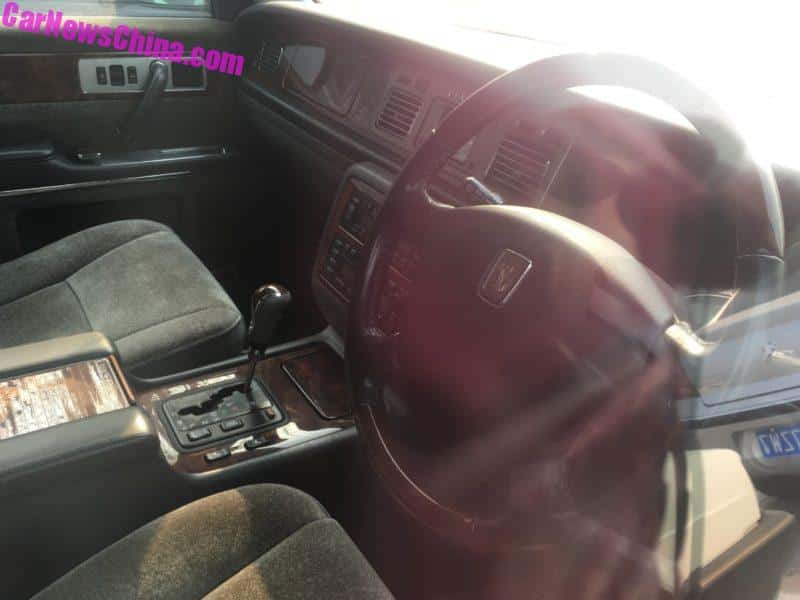 Ho-o bird on the wheel.
This Century is RHD and that is odd because RHD cars can not be registered for road use in China, unless it belongs to an embassy or consulate. This car however didn't look like an ex-embassy car; missing the flag poles or flag pole holes in the front fenders. There are some companies that import RHD cars from Japan for Chinese collectors; one famous Beijing-based collector owns a RHD G40 stretched limousine and a G50 stretched limousine!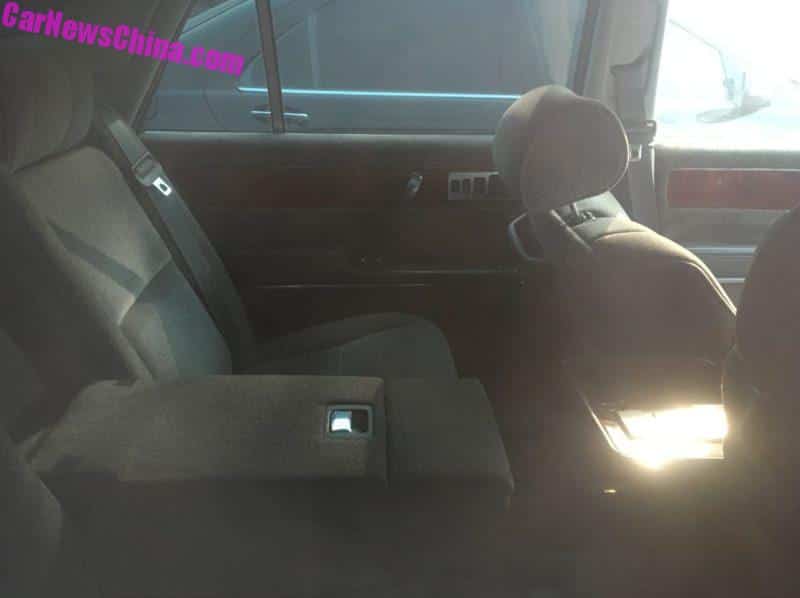 The armrest folds down, it isn't fixed, so the rear bench can actually seat three, like in a common car.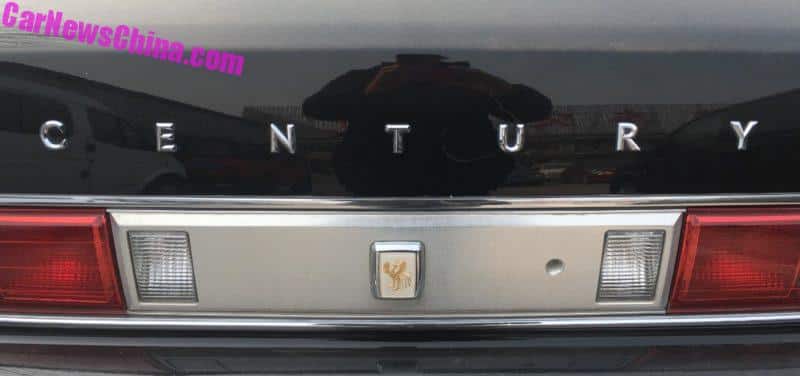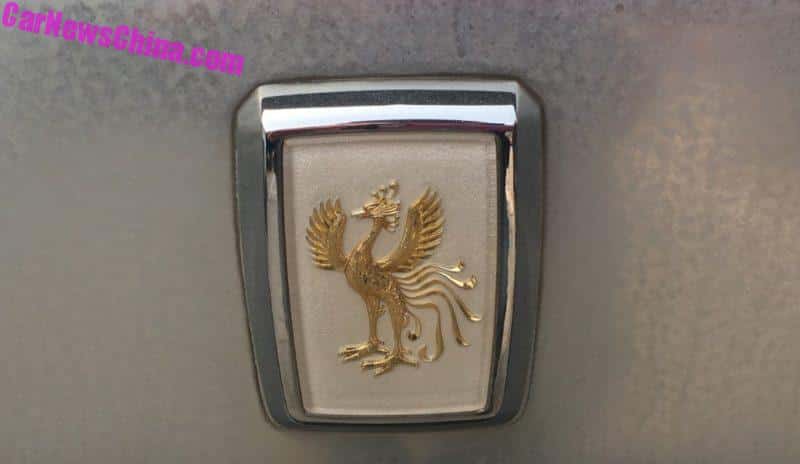 The Ho-o in gold.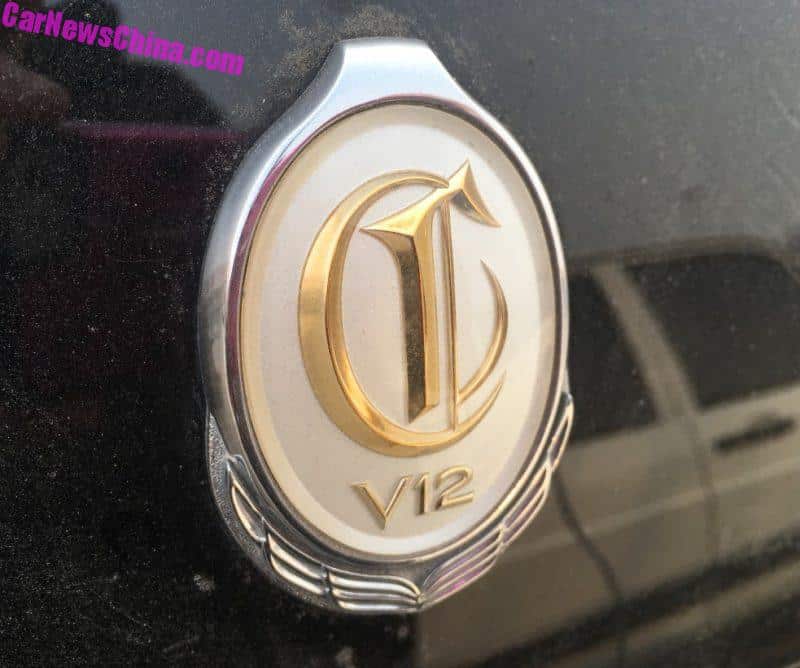 The Century V12 badge on the C-pillar.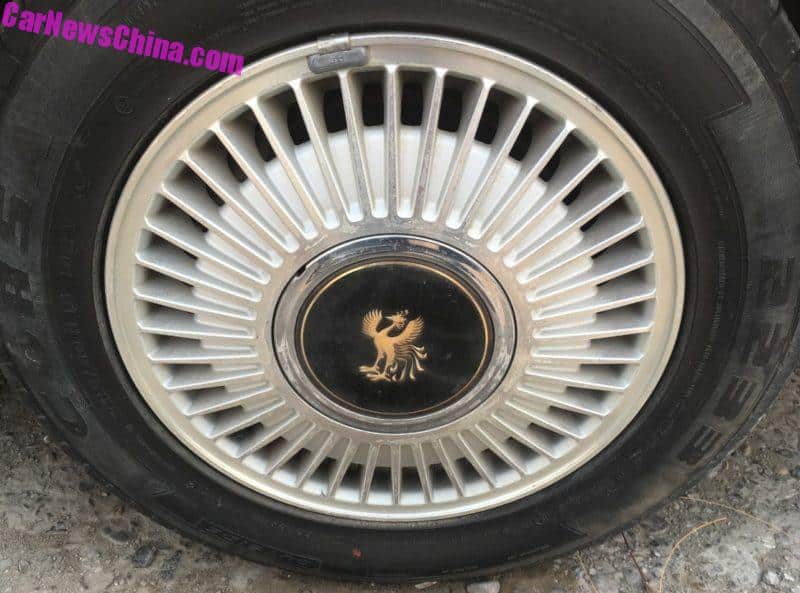 The Ho-o on the wheels.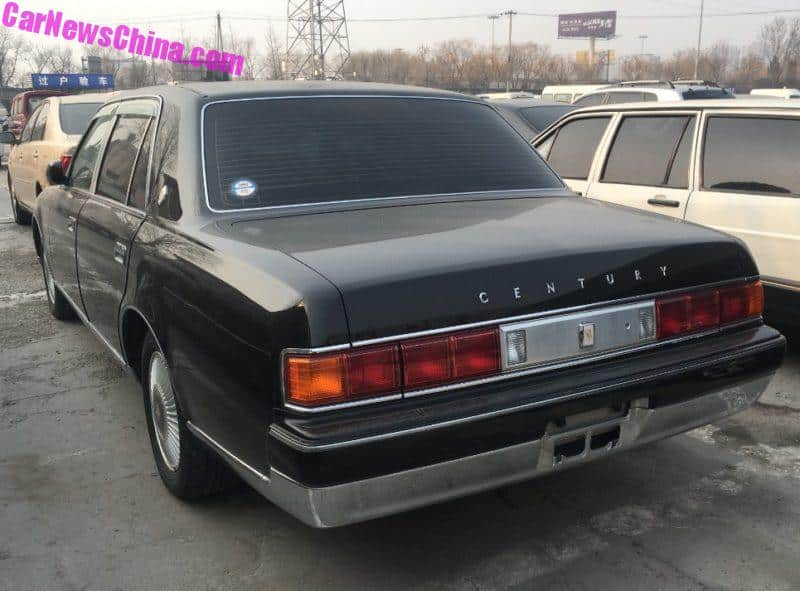 Design is timeless and superbly elegant. Even in a 1000 years this Toyota Century will still look fresh.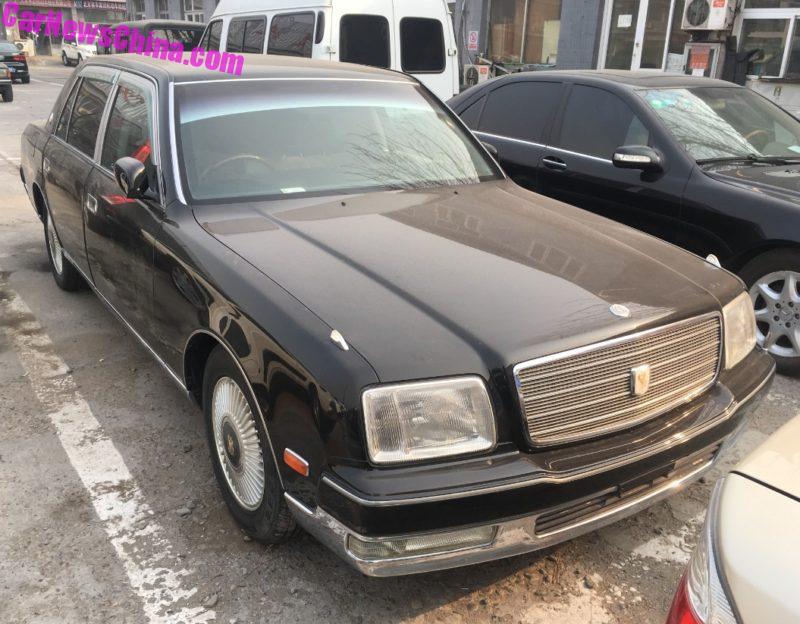 The Toyota Century; A statement in understatement, one of the most beautiful cars in the world.