Junpai D80
The best photos so far of the FAW Junpai D80, a new compact SUV set to debut on next week's 2018 Beijing Auto Show. The Junpai D80, formerly known by its code name T068, will hit the Chinese auto market in H2.
Junpai is s brand under First Auto Works (FAW) aimed at young car buyers in second and third tier cities. Junpai-branded cars are manufactured by Tianjin-FAW, a FAW subsidiary based in Tianjin. The English name for the Junpai brand is Jumpal.  So far their cars were rather low end, but FAW wants to move Junpai upmarket and the D80 is the SUV to support this move.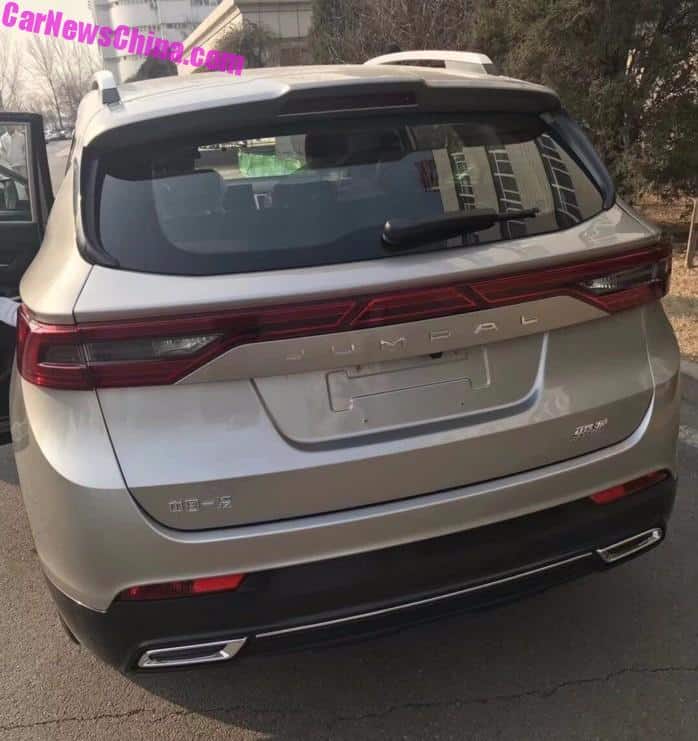 Can it do that? It sure looks better than the rest of the Junpai lineup, both design and quality wise. Power comes from a 1.2 turbocharged four-cylinder petrol engine with 140 hp and 204 Nm, mated to a 7-speed DCT.
Size: 4500/1835/1700, and wheelbase is 2700. The D80 seats five, but FAW is said to be working on a longer seven-seat version.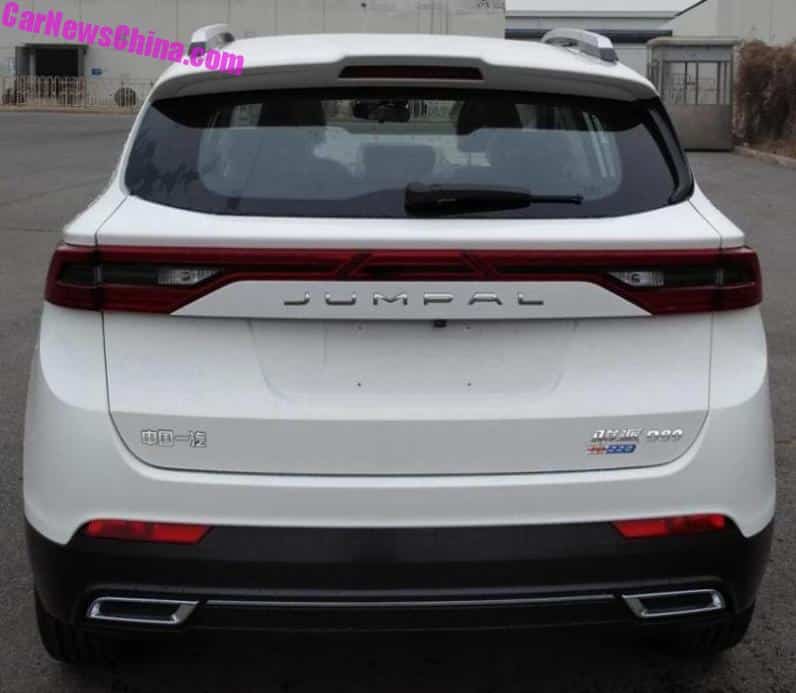 Badge on the left says Zhongguo Yiche, literally China First Auto.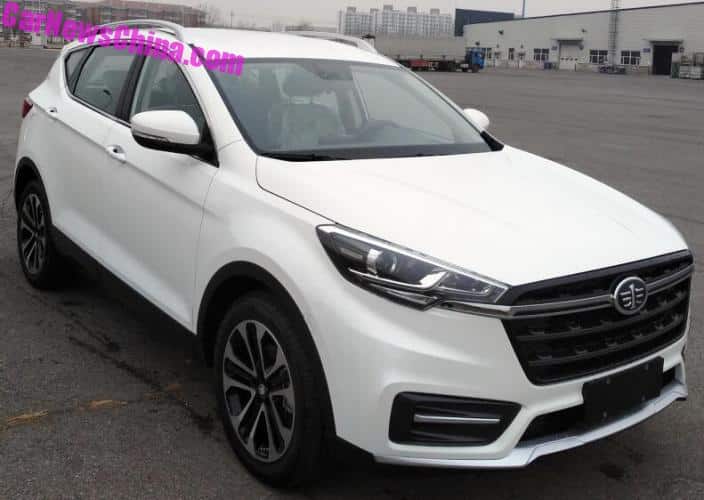 Large but pretty lights, and I really like what they did with the shiny strip; starting at the FAW logo and ending under the light.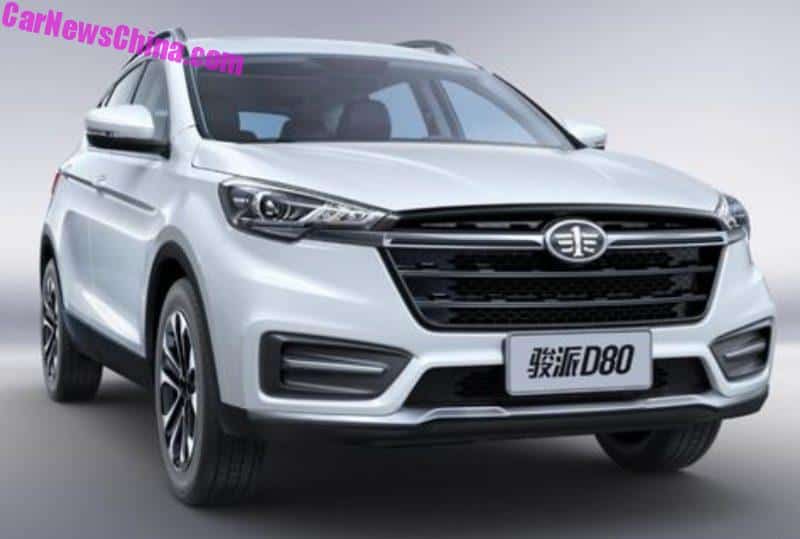 Just in!, first official factory photo of the Junpai D80.