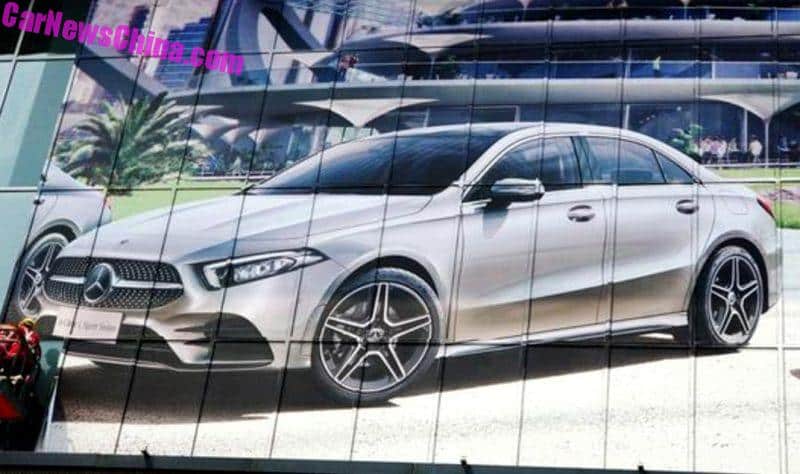 This is the very first photo of the new Mercedes-Benz A-Class sedan, it will debut next week on the 2018 Beijing Auto Show. The new sedan was accidentally unveiled when workers forgot to cover a giant backdrop they were busy hanging up on the exhibition hall.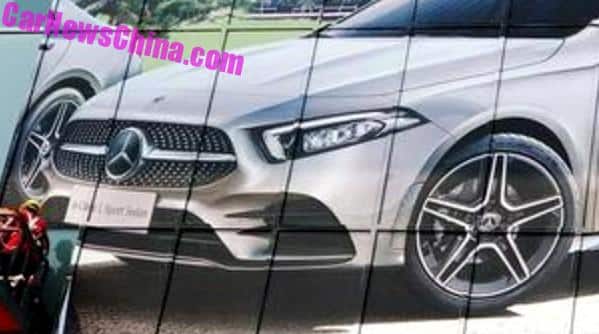 The text on the license plate reads A Class L Sport Sedan, indicating that it has an extended wheelbase compared to the sedan, and indicating that the car on the image is a sport model.
Worker with yellow helmet on the left. I hope Mercedes-Benz doesn't get angry with him.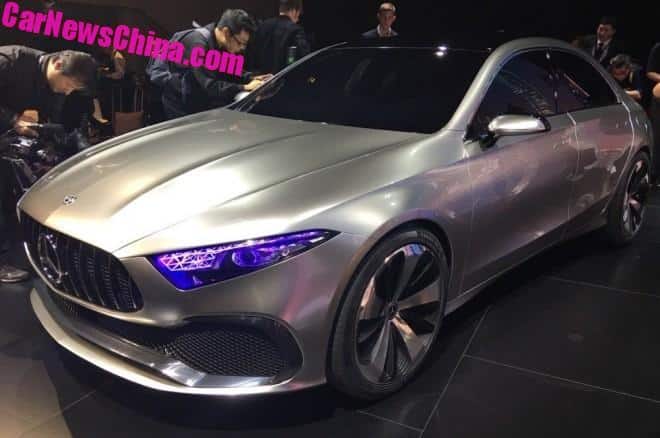 The A-Class sedan is the production version of the Concept A sedan, which was unveiled last year in Shanghai.
It will be manufactured in China at the Beijing-Benz joint venture; its main competitors are the slow-selling BMW 1-Series sedan and the Audi A3 sedan. It will be available with a 1.4 turbo and a 2.0 turbo, both mated to a seven-speed DCT.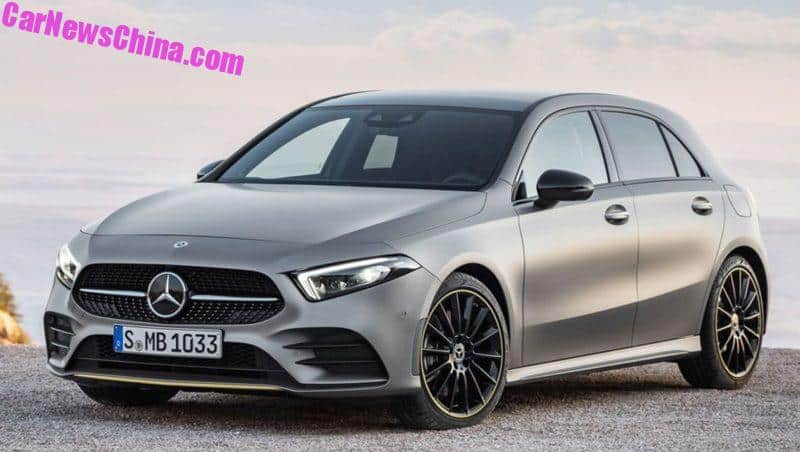 A-Class hatchback.