Baojun E200
Last month we shocked the world with the images of a totally crazy new Baojun mini EV. Today we have a set of leaked official photos of the thing, confirming its unusual daring design. We have also learned that it will be called the Baojun E200.
She is lovely, isn't she?
Bojun is an entry level brand under the SAIC-GM-Wuling joint venture, in which General Motors has a 43% stake. The other partners are SAIC (aka Shanghai Auto) and Wuling Automotive.
SAIC and GM are also tied up in the giant Shanghai-GM joint venture that makes Buick, Chevrolet, and Cadillac cars for the Chinese market.
Baojun makes a line of perfectly decent petrol powered cars. Next to that they make a series of electric cars. Their first electric baby was the Baojun E100, which launched last year.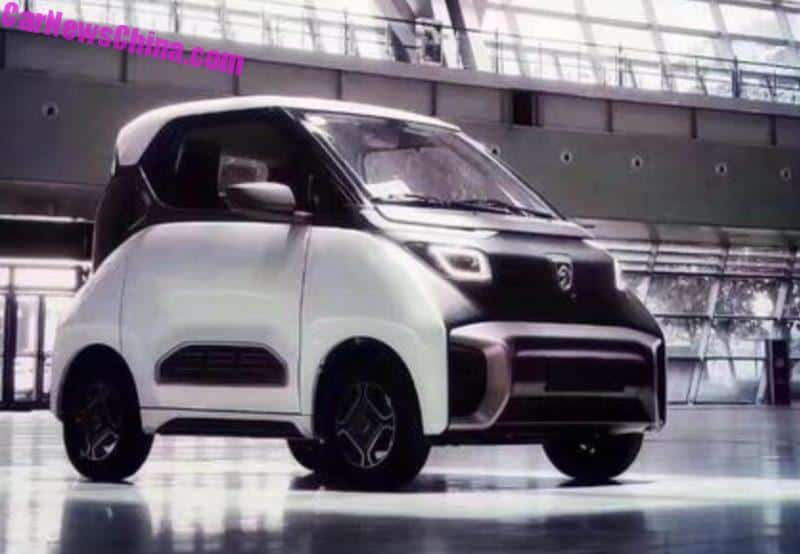 The Baojun E200 is powered by an electric motor with 39 hp, good for a 100 km/h top speed. Range hasn't been announced yet.
The E200 has the same motor as the E100, and it is slightly bigger. The E100 has a claimed range of 200 kilometers, so I guess the E200 won't be far off.
It is a 2-seater, sized 2497/1526/1616, with a 1600 wheelbase.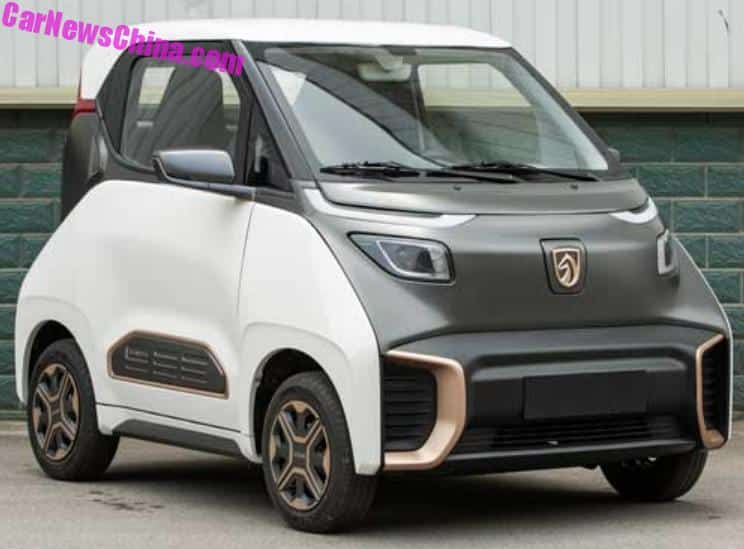 The earlier pictures. It is a very interesting car, seemingly designed from a blank sheet of paper, without any boundaries set. I am starting to like it…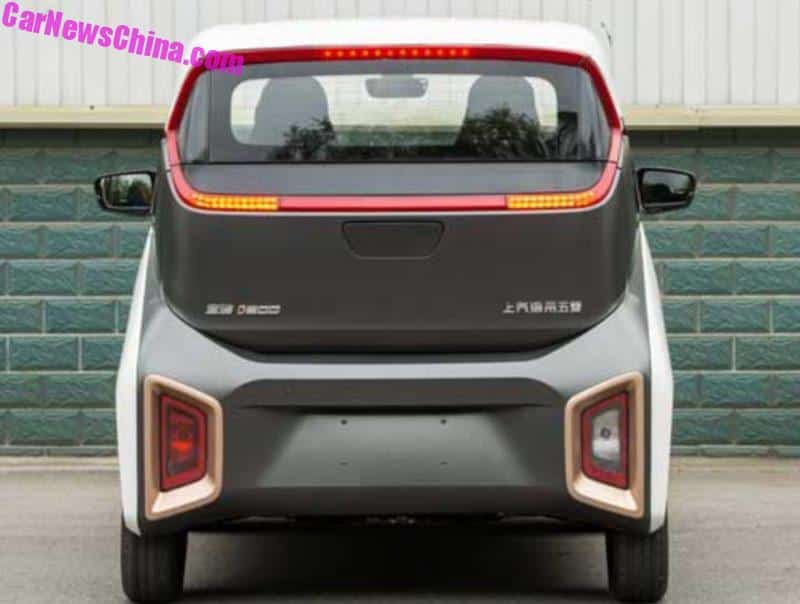 Light unit goes all the way round the window. Champagne-colored frames around the other light units. Wheels are very narrow: 145/70R12.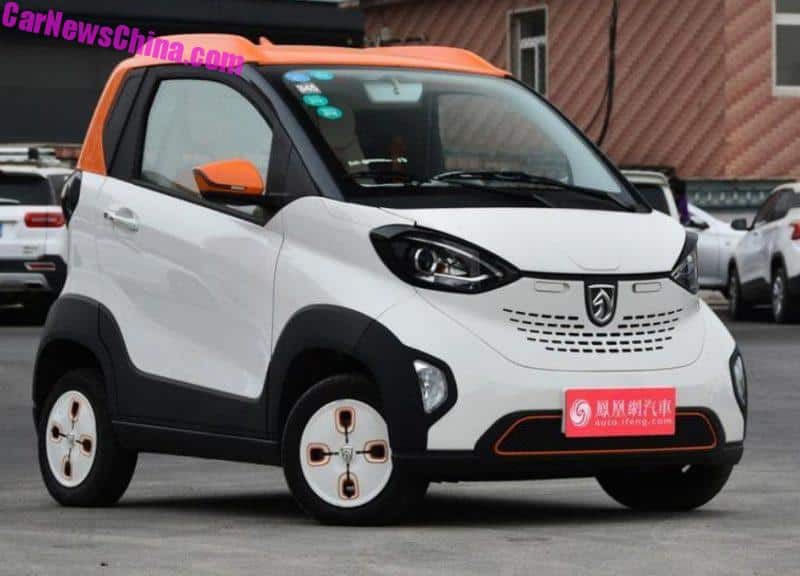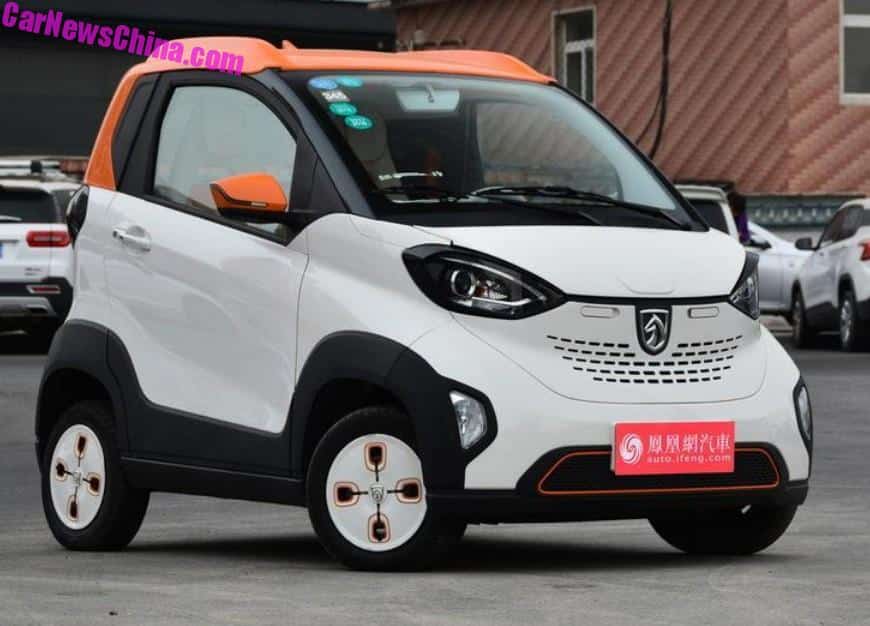 The Baojun E100. It isn't available everywhere in China yet. Baojun rolls it out very slowly, province by province. It is not on sale here in Beijing.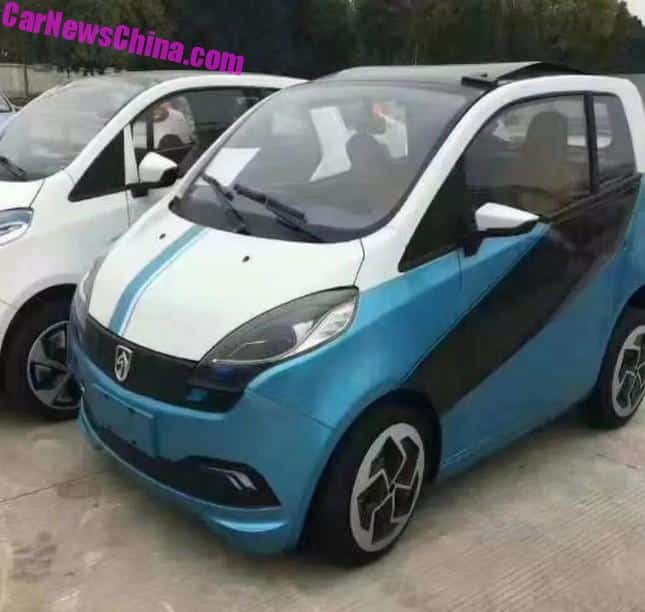 This is another Baojun EV under development. Initially it was called the E200, but name has been taken now, so we guess this one will be the E300. It seems about the same size as the E100m but more aerodynamic.