Ford Territory
So what do we have here? This is an SUV called the Ford Territory. Ford says it is new, especially developed for China and all. That is not totally true. It is a new Ford, but not a new car.
The Territory is based on the Yusheng S330, a cheap local SUV that sells for just 80.000 yuan or $7300.

Yusheng is a brand under Jiangling Motors Corporation (JMC), one of Ford's two joint venture partners in China. This joint venture will also make the Territory. Morphing the S330 into the Territory was easy: slap a new front on, change the dash a bit, fancy wheels, Ford badges, and done!
Why does Ford do this? Because they are desperate. Ford sales in China are slow and not growing. The company doesn't have anything good in the pipeline. But hey, guess what? Their joint venture partner had just the kind of sweet compact SUV that it needed. So Ford grabbed it by the grille.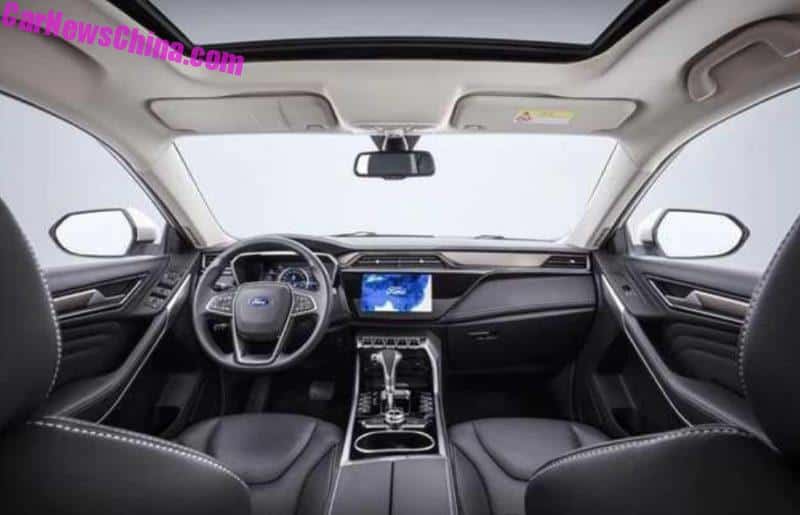 Ford has not announced anything on engines yet, but we bet the Territory will use the same engine as the S330: a 1.5 turbo with 163 hp. We will have a good look at the 'new' Ford on the Chengdu Auto Show in September.
Ford also states that the Territory is aimed at China's second and third tier cities. Good idea. But the Yusheng S300 is aimed at exactly the same target area.
I am very curious what is next. JMC has more nice SUVs in their lineup, including some electric stuff that Ford also doesn't have. And of course JMC owns the Landwind brand. What about a Ford based on this?
The world upside down. In the past, Chinese joint venture partners were begging their western partners for old platforms to base some of their own cars on. Nowadays, the western partners crave for the Chinese platforms. Also see Volkswagen with their weird SOL EX20.
And Finally: this Ford Territory should not be confused with the Australian Ford with the same name. These Territories have nothing in common.